Keiro celebrates its 60th year in 2021.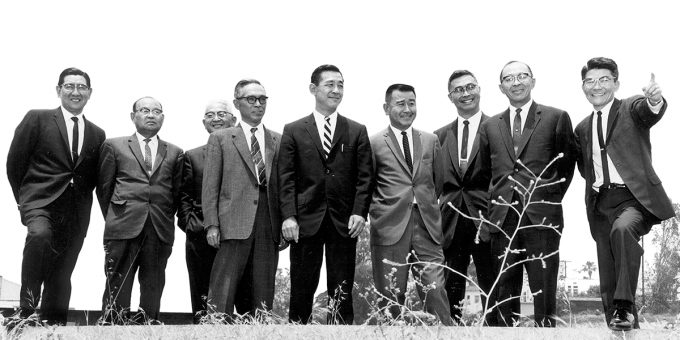 Virtual Celebration
Join us for a virtual celebration, looking back at it's history of evolution, innovation, care, and forward-thinking vision!
Date: Saturday, October 23, 2021
Time: 1:00-2:00 p.m. PDT
Location: Visit this page on the day of to view the online video premiere!
60 Years in Reflection

Enjoy reading some of our articles looking back at these 60 years through photos, interviews, and more!
Sponsorship Details
If you are interested in becoming a sponsor for Keiro's 60th anniversary, please contact [email protected] or start here.
Sponsors
Sponsors are listed as of August 10, 2021.
Presenting Sponsor
The Aratani Foundation
Platinum Sponsors
Doizaki Family
Jeff & Namy Folick
Kawaguchi-Kihara Memorial Foundation
Lynn Miyamoto & Kevin Kroeker
Gold Sponsors
Fukui Mortuary
Thomas & Barbara Iino
Imamura Family Fund
Gonsaku & Mine Ito Family
Gene & Vickie Kanamori
Jack Kurihara & Carol Inge
Silver Sponsors
Doug & Chris Aihara
Angeles Investment Advisors, LLC
FIA Insurance Services Inc.
Go For Broke National Education Center
Japanese American Cultural & Community Center
Japanese American National Museum
Little Tokyo Service Center
Locke Lord LLP
MUFG Union Bank
Kihei Otani & Fumiko Lin
Dennis & Joani Sugino
Randy & Mari Tamura
Bronze Sponsors
Kimiko Fujita
Brandon Leong
Debra Nakatomi