Today, many older adults and their loved ones know Kanako Fukuyama as the social worker on the Iyashi Care team, bringing support and comfort to wherever they call home. However, her history with Keiro, and supporting the needs of Japanese American older adults, goes much further back. Kanako revisited the 18 years that she has worked with Keiro, sharing insights from her growth and the programs that she has helped shape.
Beginnings at the Adult Day Care Center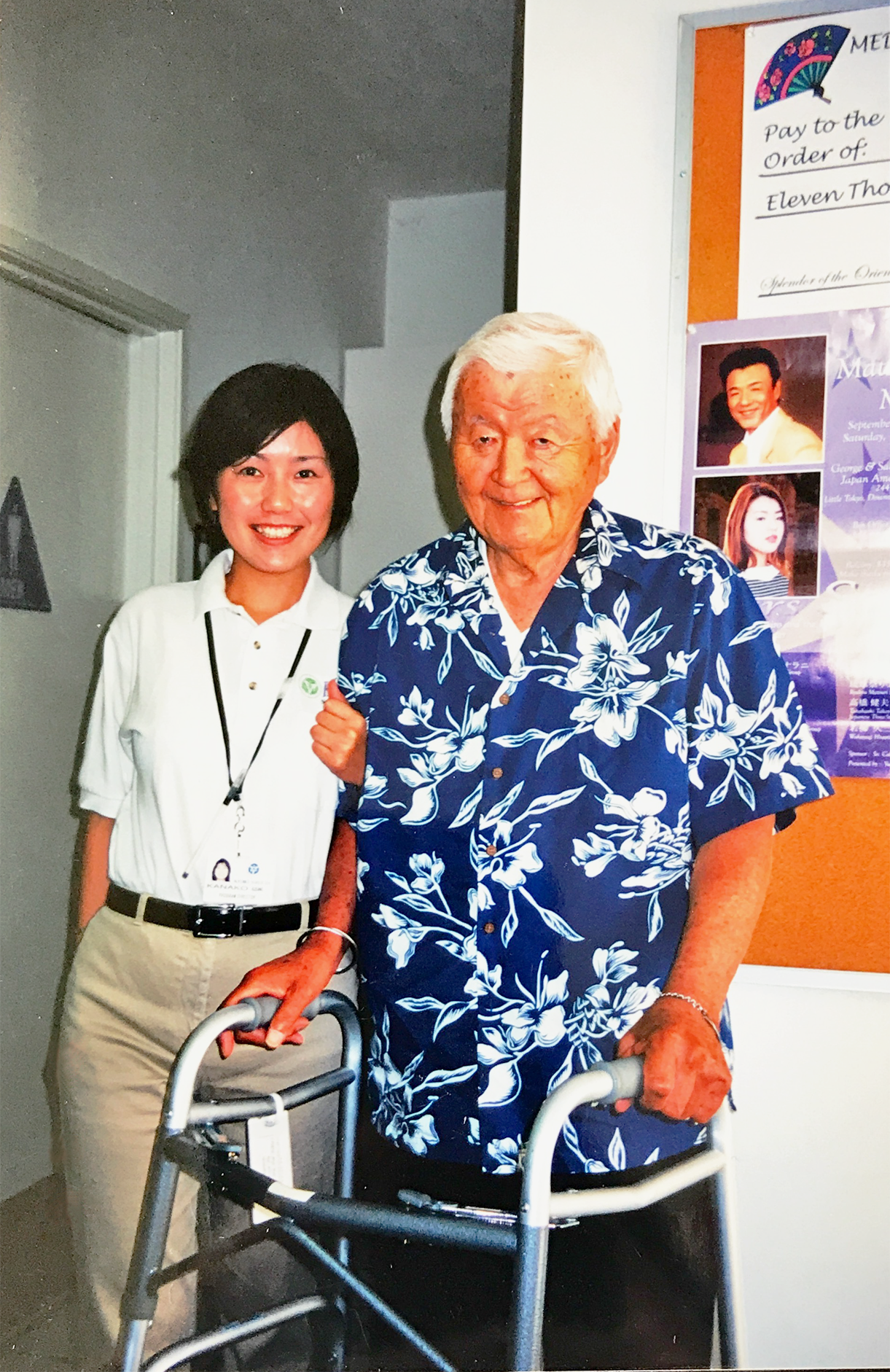 Soon after graduating college, Kanako began working as an activity coordinator at Keiro's Adult Day Center of Orange County at Wintersburg Presbyterian Church. Kanako would put together various programs such as crafts and health-related activities for the participants, most of whom had an aging-related condition that required extra caregiving support. "I remember a lot of participants I met there," she recalled about these years. "The family members too. Working there, I learned a lot about caregiving burden and how cognitive impairment affects both the individual and the family. That was a great experience for me."
Kanako earned her master's degree in social work while working at the day care, and over time was promoted to social worker, then program director, then administrator. Another responsibility of these roles was to familiarize the community with the idea of adult day care. She said, "It was innovative—but challenging. We had to educate our community about the day care, how it can provide not only a safe environment, but also the stimulating activities, opportunities for socialization, and support for the caregivers."
The Institute for Healthy Aging and Caregiver Conferences
At the close of the adult day center in 2006, Kanako transitioned to working with The Institute for Healthy Aging at Keiro (IHA). "We were basically trying to increase awareness in terms of caregiving needs and healthy/genki living," she explained. Kanako's work included organizing many of the evidence-based programs that IHA provided to the community, such as fall prevention, chronic disease self-management, and memory classes that she became certified to lead.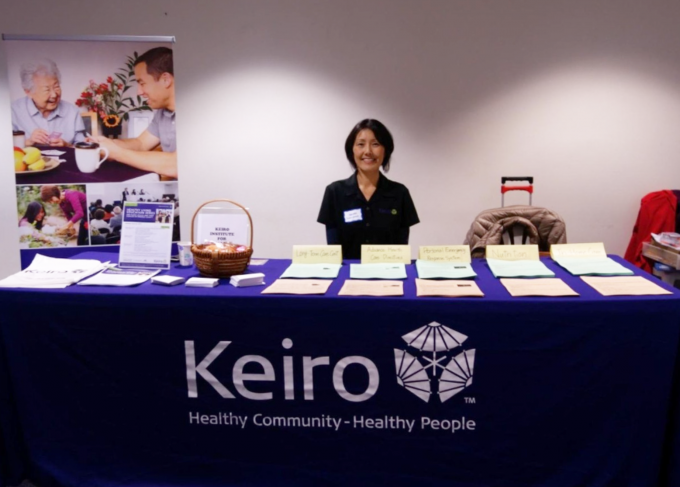 Another of Kanako's roles was organizing Keiro's Caregiver Conference one to two times a year. She pondered, "I don't know how many I did, but more than 10, maybe. It was nice to see a kind of change in the audience and interests over the years." Over the course of these conferences, Kanako began to see younger audiences, more interest in technology-related topics, and, Kanako added with a laugh, also noticed that attendees began bringing healthier snacks for the refreshment table at Caregiver Conferences and other IHA events.
Reflecting on the effect these programs had on her, Kanako said, "I think they helped me become more aware of my personal health too. I'm out there telling people, 'eat healthy, do self-care,' and it really made me take a look at myself. I have to do what I say to other people so I can be a good example."
Iyashi Care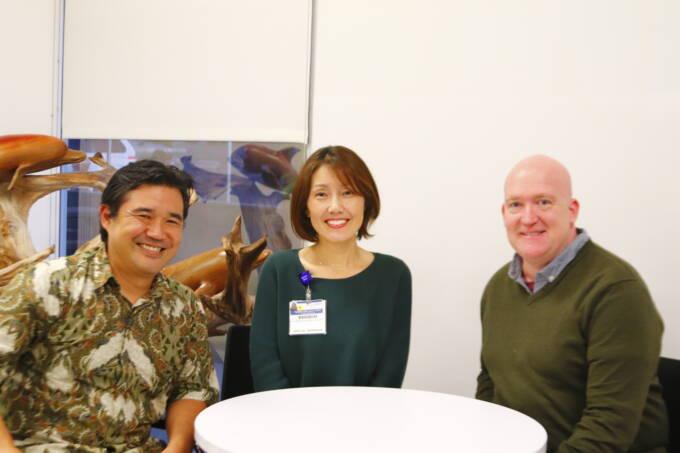 Since 2018, Kanako has been a social worker with the Iyashi Care program, providing palliative care to older adults in the Japanese American and Japanese-speaking community. The Iyashi Care team often helps patients and their loved ones navigate caregiving in a way that, Kanako said, builds upon her years of experience with the adult day center and Keiro's healthy aging programs. "I think the caregiving issue is always there in our community," she said, "Caregivers are often on the right track and doing their best—but they need to hear that from somebody. So we give that validation often, tell the caregivers, 'Thank you for doing a good job,' and that seems to really resonate."
Reflections on a Career Serving the Community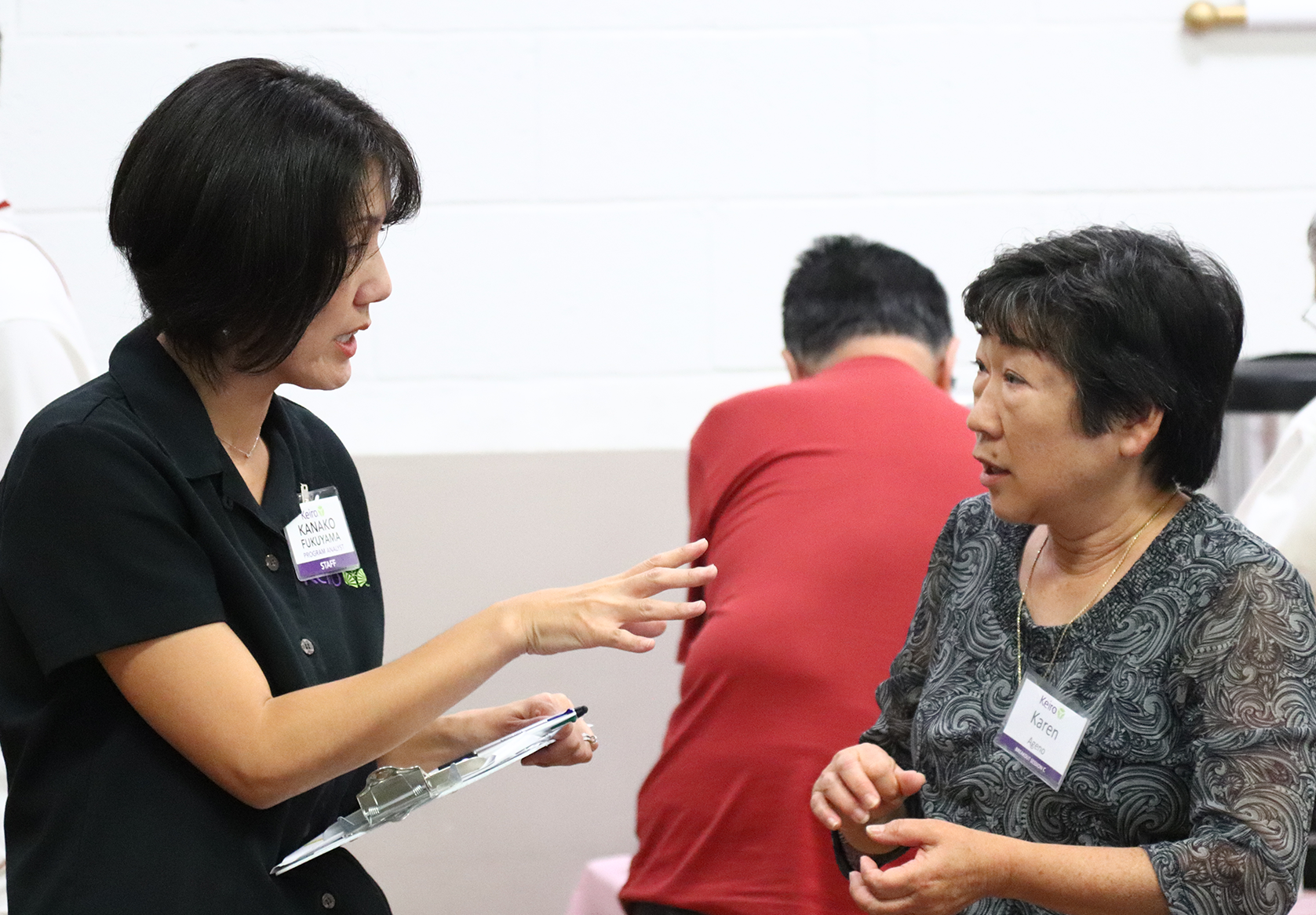 Looking back on her experience up to now, Kanako said she has been grateful to support the Japanese American and Japanese-speaking community in her work, commenting, "I was really happy about that. Through work at Keiro, I was able to learn about Japanese American history which I did not learn growing up in Japan. I am very grateful for those who worked so hard to build the community we have now. Our generations truly owe to their commitment, resiliency, and love for our community." She also acknowledged the transformations she has been a part of over the past 18 years. "I've been through many changes," she said, "Not just my personal changes while I was at Keiro, but the changes Keiro was going through too. I kind of felt that it was special that I got to experience that."