Introducing Ellen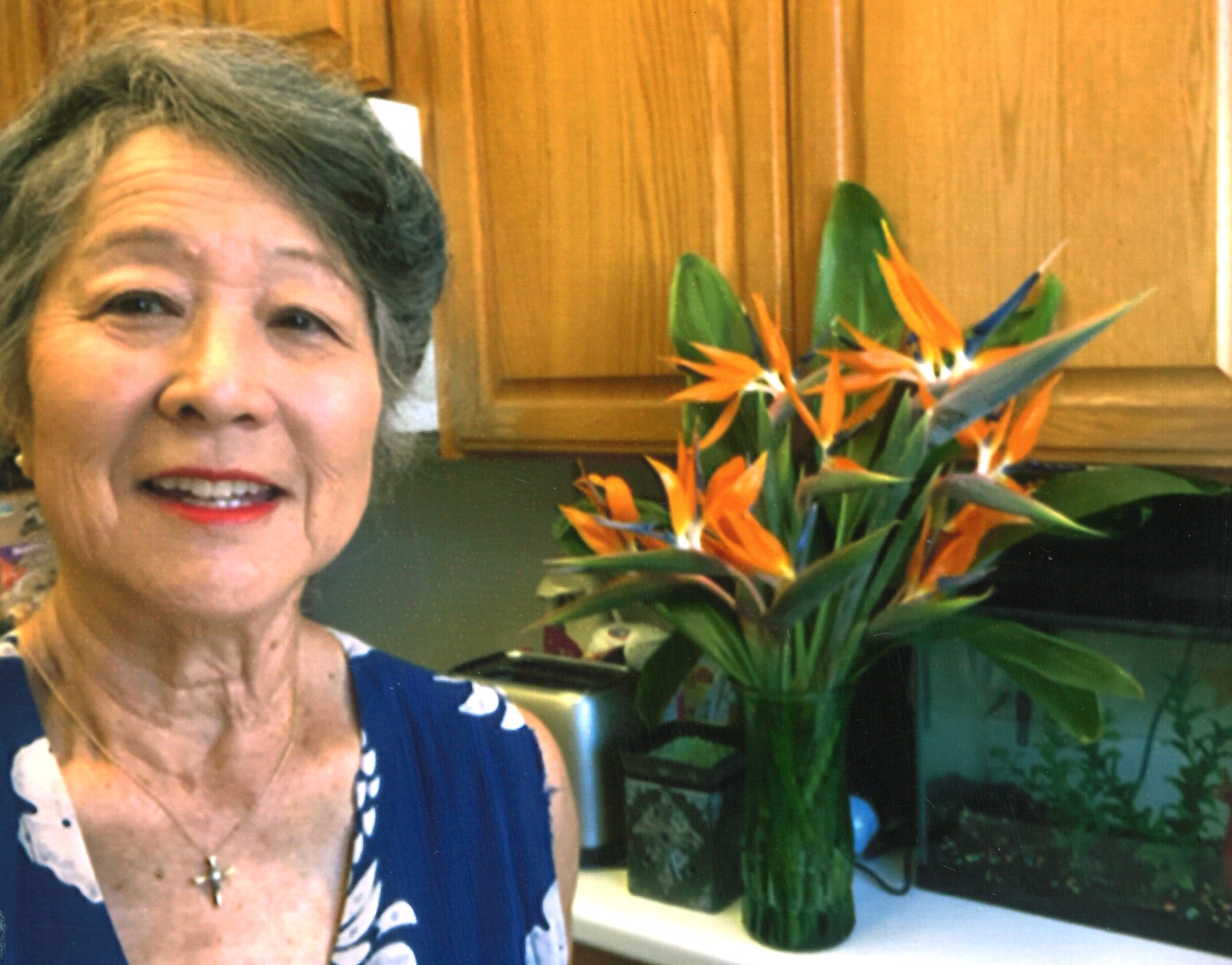 Even before she was introduced to Iyashi Care, 74-year-old Ellen Mizoguchi knew the many factors of wellbeing that are affected when living with a chronic medical condition. Ellen overcame rectal cancer in 2001 and due to the treatment, her digestive tract runs at unpredictable speeds. Regulating her digestion requires ongoing management for Ellen, with a balance of various medications helping her go about her days.
Over the past decade, Ellen has faced the passing of both her husband and her mother, while also helping to care for her grandchildren in California and her brother with schizoaffective disorder in Hawaii. As a result, taking care of herself involved far more than simply medications, as life events, medical conditions, and mental health were in constant interplay. Ellen spoke about the anxiety and depression she experienced during this time, explaining, "Physical things that happen to you don't happen in a vacuum; you have all these other things. Your loved ones have crises, and awful things happen – all while you're trying to deal with your own things." However, she shared these challenges freely in hopes they might reach others who are facing similar struggles. "When I was going through those other things, I was going through it blindly," she said. "If people knew my medical condition, what was done to help me get to this point of health, they can know somebody else has navigated this journey and not feel so alone."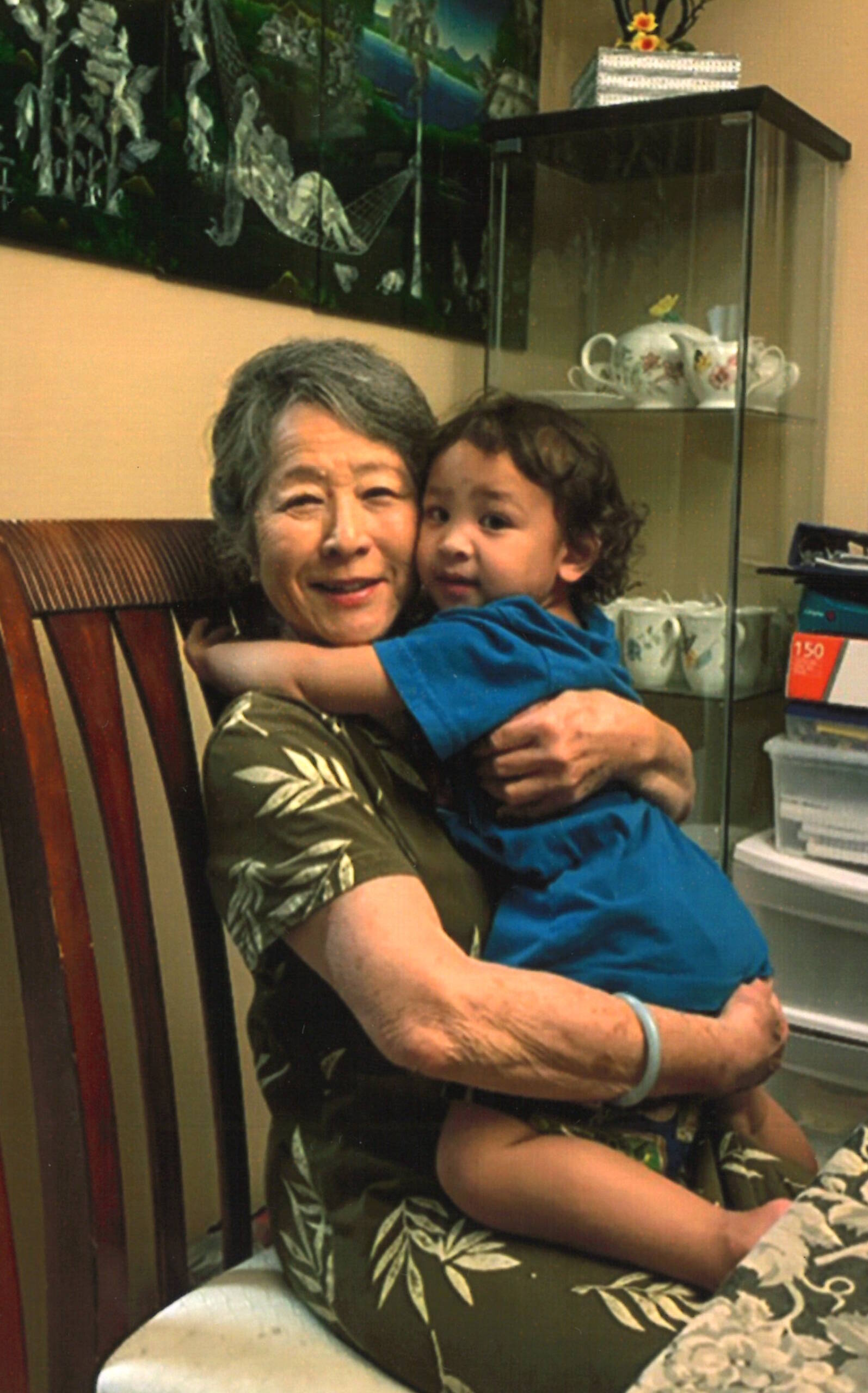 Ellen enrolled in Keiro's Iyashi Care in 2019 and found that the Iyashi Care team understood the nuances that come with treating a chronic medical condition. "The team kind of puts things together into perspective," she said, "I think they're invaluable." To illustrate, Ellen shared a few stories about the ways in which the Iyashi Care team has supported her in different areas of her life, beginning with the time that she first accessed the service.
Tale 1: Medication Coordination
Ellen first found out about the Iyashi Care program from a friend at church. At the time, Ellen was taking medications for digestive regulation, pain, occasional sleep problems, and anxiety and depression. Many of these prescriptions came from different doctors and Ellen recalled, "I was having problems with some medications. I thought, 'Oh my gosh, there's nobody coordinating this!'"
Ellen then decided to enroll in Iyashi Care and finally found the coordination she sought. She reviewed her list of medications with the Iyashi Care doctor, Dr. Yuichi Edwin Yanami, who identified a medication Ellen had been prescribed by her oncologist that could cause bowel blockage. After that, the two of them worked out a different set of medications that wouldn't pose problems to her digestive track. "There has to be a careful balance of everything," Ellen said. "And I have all these doctors! So, Dr. Yanami and the team kind of pulled it all together."
Tale 2: In Case of Emergency, Call…
Since her diagnosis in 2001, Ellen has had to go to the hospital with a bowel obstruction on four different occasions. During the most recent bowel obstruction, she was able to call Joshua Northcutt, the nurse on the Iyashi Care team. "I was in so much pain, I called him and he said, 'You know what, you'd better go to the emergency, I can call the ambulance to come get you right now.'" Ellen expressed her gratitude for being able to call Joshua, saying, "He was right there, when I needed him."
After she recovered, Joshua and Ellen talked and decided that since she lives alone, she should start using the Life Alert emergency response system. "That's one thing he told me – because you live alone, you have to make sure you have [a way to] contact [emergency services]," she said. Ellen continues to live independently, but with a support system now in place in case of a medical crisis.
Tale 3: A Prepared Planner

About a month and a half before this interview, Kanako Fukuyama, the Iyashi Care social worker, called Ellen to discuss long-term planning. During the call, Kanako was surprised to learn that Ellen had already gone through the process of creating a trust and establishing advance directives. "So Kanako almost fell off her chair hearing this," Ellen explained with a laugh. "I said it's because I had to go through it all with my husband! I had to start from scratch." Had Ellen lacked a set of advance directives, Kanako would have been there to help her through the process as part of the advanced care planning support that the Iyashi Care team provides.
Ellen felt reassured after going over these decisions with Kanako and the Iyashi Care team. "It dawned on me that wow, somebody has to do this in every family or it is chaos," she reflected. "When Joshua followed up later, I told him that was really nice to know that you folks all know I have a trust and know all the things to be taken care of."
An All-Encompassing Service
When asked what she wished more people knew about the Iyashi Care program, Ellen immediately responded, "How all-encompassing it is – but not all at once." She went on to explain, "Having been through cancer, at first I was like, 'Okay, palliative care is what you go through before hospice' – but that's not the way it is. Palliative care can extend over a period of time."
"I have been fortunate to have had [Iyashi Care] enter my life when it did. I really have," she said. "If Dr. Yanami and the team hadn't listened to everything I was saying, I would still be taking things that were binding my system and swinging me from one end to the other. The most important thing is I feel secure now – and I don't feel so isolated when it comes to medical concerns."
---
Read more about Iyashi Care
Take the Iyashi Care Assessment Here
日本語版の記事はこちら
Other Iyashi Care Stories:
Iyashi Care for Just One Day – How Mika and Tadashi Found Peace of Mind
The Team that Listened to Me, My Mother, and Our Needs
Other Articles and Resources:
Intro to Palliative Care
Palliative Care Resources
Iyashi Care FAQ