Fighting Terminal Cancer
Mika and Tadashi were strangers before a chance encounter in a community group, which quickly sparked a friendship. But shortly after they met, Tadashi was diagnosed with terminal cancer.
After a year of treatment through medication and medical diet, his condition improved enough that he was able to start a new treatment. Coincidentally, the treatment center was near Mika's house, and Tadashi became her short-term roommate in order to more easily attend his daily treatments.
By that time, Tadashi had lived in America for more than 40 years, but without any family around, he was ultimately alone. It did not help that he could not speak English. Mika, who works full-time as a social agency employee, took it upon herself to become Tadashi's advocate, supporting his needs and helping him overcome the language barrier.
After going through this new treatment, his cancer markers became so low that they both thought he would be able to make a full recovery – but unfortunately, the cancer came back. Both Tadashi and Mika were thrown back into a state of turmoil, navigating the complexities of his condition and treatment options. On top of that, Tadashi did not consider chemotherapy as a treatment he wanted to go through. So, they began to explore new treatment options.
Searching for New Treatments
After researching their options, they found one that felt right for Tadashi – but it would cost $10,000 per month. Mika asked his insurance company if it would be covered under his plan, but they rejected it. She began contacting doctors and clinics to see if anybody could help, and eventually found a specialist who offered to provide the treatment for free on the condition that the pharmaceutical company would receive data from his treatment.
The treatment had some positive effects, but after about six months, the cancer markers returned to where they had been – and Tadashi learned that the cancer had spread to his bones, resulting in pain throughout his body. This time, Mika decided to have Tadashi live with her to become his primary caregiver, all while maintaining her career.
As his caregiver, Mika began to inquire with numerous insurance companies and clinics to find him a new treatment. After two months of searching, she found one – however, this treatment had a side effect of interfering with the production of blood cells, leading to a decline in Tadashi's physical strength, and later requiring him to receive blood transfusions.
Mika reflected on the difficulties Tadashi had during this time, as he continued to struggle with the language barrier. "If it was in Japanese, there were probably so many things he wanted to say or could have done. But he could not express that in English. He could only express his thoughts through me, so I think he was never really able to communicate everything," she said. "Even for him to call the insurance company was a hassle. If he could talk to the operator, he could request a Japanese translation, but the automated recording at the beginning was the problem. He couldn't understand what they were saying. So, I had to tell him to just continue to press zero to get to the operator."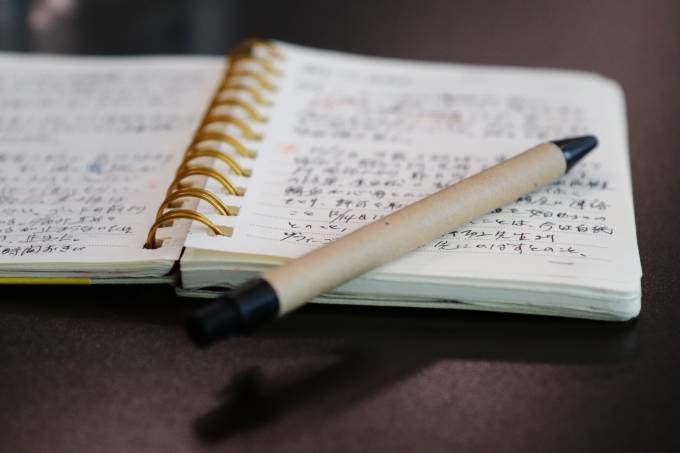 Even scheduling appointments became a troubling experience. They had to wait more than a month just to do a bone scan to verify his cancer. Then, they were waitlisted at the outpatient blood transfusion center. It was a frustrating time for both, especially when Tadashi's physical health was declining day by day; he became so weak that he once had to be carried to the ER while waiting for his transfusion.
Eventually, Tadashi decided to discontinue all treatments, and instead, began to seek end-of-life hospice care. 
An Iyashi Care Patient for Just One Day
"We were just desperate, as his health declined little by little," said Mika, recalling those days. "I had to call the insurance company and doctor's office over and over, because otherwise they wouldn't do what we wanted them to. I had to check in with them. Sometimes, I had to call and confirm when I faxed things or else they wouldn't process our requests. I really was physically and mentally tired."
During their initial discussions about hospice care, Mika and Tadashi learned about palliative care, as another treatment to help his condition. They called the Keiro office to learn about the Iyashi Care Program and was put in touch with Dr. Yanami.
"When I heard that it didn't matter which insurance plan we were in, I was jumping up in joy," Mika says. "We met Dr. Yanami about one week before Tadashi passed. I really wished we had met him earlier. He explained to us in detail about hospice, including how Tadashi wouldn't be able to receive blood transfusions. Until this point, we had given up on finding a doctor who could provide help. For us, it was really, FINALLY as if we found someone we can be at ease with and trust."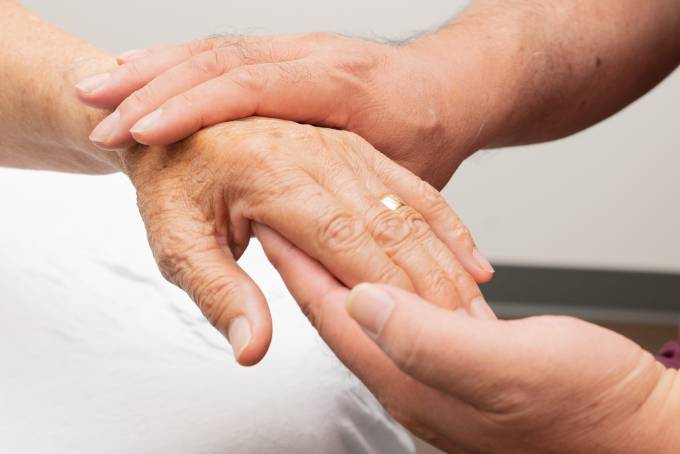 In the end, Tadashi was an Iyashi Care patient for only one day. Dr. Yanami and the Iyashi Care team were able to transfer him to a separate hospice care program that provided Japanese language support. During their one-day as an Iyashi Care patient, Tadashi and Mika received several phone calls and scheduled an in-person meeting with Dr. Yanami. Just one week later, Tadashi passed away at Mika's apartment.
"I wish we knew much earlier about the program because we felt peace of mind through this experience," Mika says, noting the importance of being able to speak with staff in Japanese, and having access to new options that were never explained to them by other doctors. "I really think it's so important that more people know about Iyashi Care."
---
Mika asked that their full names not be used.
Other Iyashi Care Stories:
The Team that Listened to Me, My Mother, and Our Needs
Other Articles and Resources:
Intro to Palliative Care
Palliative Care Resources
Iyashi Care FAQ