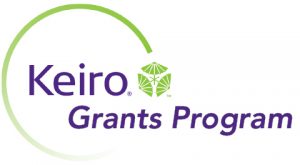 Keiro's 2023-2024 Grants Cycle is open for submissions.
This year, Keiro is once again prioritizing programs and partnerships that focus on enhancing quality of life for older adults and caregivers in the Japanese American community of Los Angeles, Orange, and Ventura counties.
Keiro fulfills its mission by supporting culturally-sensitive programs, services, and collaborations that incorporate key elements contributing to a high quality of life for older adults and their caregivers as listed below:
Health/Wellness: A person's health/wellness is defined by their physical, mental, and emotional state of being. Health/wellness includes both the presence, absence and/or risk of disease and symptoms, and the individual's perception of their health status.
Purpose: An older adult should have at least one self-defined purpose – something that brings meaning and joy to their life. Purpose can include family and friends, community engagement, hobbies, and spirituality. While it is often revisited throughout one's lifetime, a lack of purpose can contribute to a decline in wellbeing.
Connectedness: Humans are inherently social and need engagement through social networks to thrive. Connectedness – whether at an individual, family, or community level – is vital to physical, mental, and emotional wellbeing. Lack of social connection, including in-person and virtually, has been shown to have significant negative impact on overall health/wellness.
Security: A sense of security is necessary for older adults to live a healthy and fulfilling life. Security includes financial stability; consistent housing; a reliable social network; and access to high quality, affordable services. A lack of security in even one of the previously listed areas can impede an older adult's quality of life.
Autonomy: As older adults age, autonomy and the ability to choose how to live life the way they want should be maintained as much as possible. Although physical and/or cognitive limitations may make this difficult, lacking even a feeling of autonomy can lead to a decline in quality of life.
Applications must share information on how at least one of these areas of quality of life is being enhanced for the community's older adults and caregivers.
Priority will be given to applicant organizations with annual operating budgets of less than $1 million to support grassroots organizations.
Funding priority will also be given to recurring or periodic programs over funding for one-time events to provide sustained support for quality of life.
There will be one funding level of up to $20,000. Although organizations may apply for more than one grant, funding will be limited to a maximum of $20,000 per organization.
All applications must be submitted in English.
Applications are due at 5 p.m. PDT on Friday, October 20, 2023.
Announcement of the results of the cycle will be made in March 2024.
---
The Grants Program enables Keiro to advance its mission of enhancing the quality of senior life in Our Community by providing support for new and ongoing programs. Grantmaking allows Keiro to extend its resources by investing in local organizations and agencies providing services to Japanese American and Japanese older adults in Southern California.
Keiro's Grants Program has invested in more than 70 organizations through program development, capital improvements, capacity building, and core operating support.
Grant proposals are evaluated by an independent review committee comprised of members of the Japanese American and Japanese-speaking communities with experience in business, nonprofits, and health care.
For any questions about the program, please email [email protected] or call 213.873.5703 and leave a message.
---
Grant Workshops
Keiro will hold educational online workshops to explain the Grants Program focus, application, and process. If you would like information related to these workshops, please email [email protected].
Workshop schedule:
Thursday, August 24: 4:00 p.m.
*Wednesday, August 30: 10:00 a.m.
Tuesday, September 5: 1:00 p.m.
*Denotes that the workshop will be offered in Japanese
To sign up, please click here to register for a workshop.
---
Application
---
Guidelines and FAQ
Please refer to the guidelines and FAQ for more information.
---
Eligibility Criteria
Eligible proposals must be for programs and services that:
Primarily serve older adults and/or caregivers in the Japanese American and Japanese community
Serve Los Angeles, Orange, and/or Ventura Counties
Organizations eligible for a grant must meet one of the following criteria:
Nonprofit organizations that are tax exempt under IRS Section 501(c)(3)
Community groups that have a 501(c)(3) organization serving as their fiscal agent
Faith-based nonprofit organizations that welcome and serve all members of the community
Ineligible Submission Types
Funds will not be granted to the following:
Service programs that are focused outside of the three identified communities (Los Angeles County, Orange County, and Ventura County)
Government agencies and institutions
Medical research
Individuals
Fundraising events
Endowments
Political campaigns or lobbying
Grantmaking institutions or pass-through grants
---
Resources
These resources may provide helpful statistics and facts that can assist organizations when applying for Keiro grants: