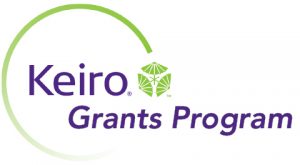 Keiro's 2021-2022 Grants Cycle is closed for submissions.
This year, Keiro is continuing to prioritize programs and partnerships that reduce social isolation among older adults and their caregivers. Along with last year, greater emphasis will be placed on programs that provide outreach to and inclusion of members in the community that are identified as socially isolated.

Outreach can include, but is not limited to, seeking new participants in activities or reengaging with past participants in programs. This outreach will be prioritized as Keiro is continuing to focus on programs and partnerships that reduce social isolation among older adults and their caregivers.
Priority will be given to applicant organizations with annual operating budgets of less than $1 million.
There will be one funding level of up to $15,000. Although organizations may apply for more than one grant, funding will be limited to a maximum of $15,000 per organization.
All applications must be submitted in English.
Announcement for results of the cycle will take place March 2022.
---
The Grants Program enables Keiro to advance its mission of enhancing the quality of senior life in our community by providing support for new and ongoing programs. Grantmaking allows Keiro to extend its resources by investing in local organizations and agencies providing services to Japanese American and Japanese older adults in Southern California.
Keiro's Grants Programs has invested in more than 50 organizations through program development, capital improvements, capacity building, and core operating support. Grant proposals are evaluated by an independent review committee comprised of members of the Japanese American and Japanese-speaking communities with experience in business, nonprofits, and health care.
For any questions about the program, please email [email protected] or call 213.873.5703 and leave a message.
---
Explanation Meetings
Keiro held educational workshops explaining the Grants Program application, timeline, and process. If you would like information related to these explanation meetings, please email [email protected]
---
Application
---
Guidelines and FAQ
Please refer to the guidelines and FAQ for more information. The Japanese FAQ will be uploaded very soon.
---
Eligibility Criteria
Eligible proposals must be for programs and services that:
Primarily serve older adults and/or caregivers in the Japanese American and Japanese communities
Serve Los Angeles, Orange, and/or Ventura County
Organizations eligible for a grant must meet one of the following criteria:
Nonprofit organizations that are tax exempt under IRS Section 501(c)(3)
Community groups that have a 501(c)(3) organization serving as their fiscal agent
Faith-based nonprofit organizations are eligible for funding if they welcome and serve all members of the community
Ineligible Submission Types
Funds will not be granted to the following:
Service programs that are focused outside of the three identified communities (Los Angeles County, Orange County, and Ventura County)
Government agencies and institutions
Medical research
Individuals
Fundraising events
Endowments
Political campaigns or lobbying
Grantmaking institutions or pass-through grants
---
Resources
These resources may provide helpful statistics and facts that can assist organizations when applying for Keiro grants: