In honor of Friendship Day, Keiro will share a series of articles highlighting the many bonds Our Community members have with each other. From friendships formed in the community to those going back to childhood, these relationships have stood the test of time and distance.
A Friendship Through Husbands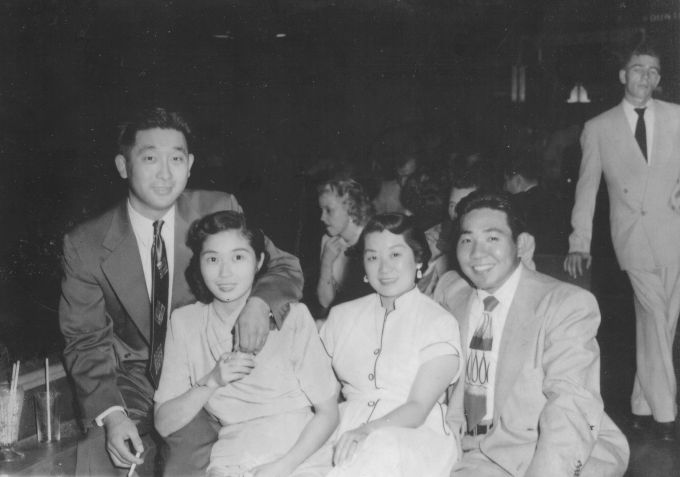 Amy Hashimoto (96) and Momo Wada (91) have been friends for 69 years, ever since they met in 1951. Their husbands were both students at USC, and Momo's husband was part of Amy's wedding party. Momo was her husband's plus one, and that's how they all met. A couple months after Amy's wedding, they all attended Momo's wedding. After that, they double dated often, and spent a lot of time together the years to follow.
Evolving Activities
From ballroom dancing in their garage with other couples when they were younger, to spending the past 68 New Year's Eves together, their activities have changed throughout the years, but the constant is that they get together.
"Over the years, we have done different things according to what stage in life we were. Babies, life, so forth. But we have spent every New Year's Eve together. We would take turns [hosting] and even after Amy's husband passed away, we still get together," Momo recalled.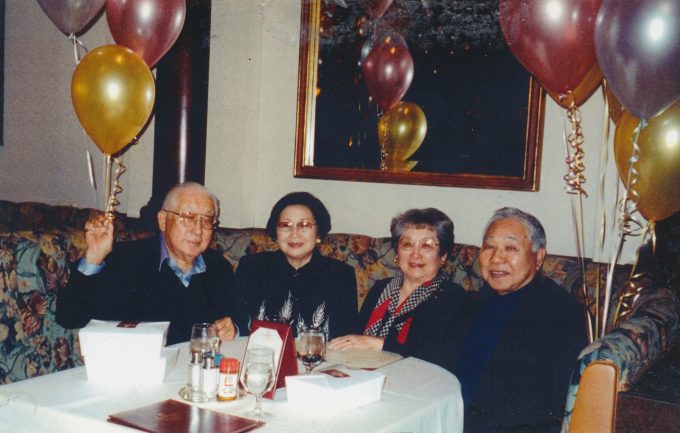 Amy was in Torrance Adult class back in 2019, and part of the Life Story class was to write about their best friend. Amy wrote about Momo and how when they were younger, they and their husbands would look forward to clam digging up and down the coast. They would also do overnight Vegas trips, and because neither car had air conditioning, they had to drive at night. And at the tracks, when their husbands were studying the racing forms, Amy and Momo instead would bet on the prettiest horses or the ones with the cute names.
Before the Stay-At-Home directive, Momo and Amy would go to Faith United Methodist Church every Sunday, and catch up at their own social hour after. "[But] we haven't seen each other these last few months, and that's what we miss," Amy said.
Even though they don't see each other at church for now, when Momo goes out grocery shopping, she has gone over to see Amy, talking to her through the window and dropping off fruit at her house. Momo is a full-time caregiver for her 95-year-old husband, and since Momo's son lives in Texas, Amy's daughter helps Momo and her husband when they need it. And of course, they call each other often.
Sisterly Love
Both Amy and Momo's siblings have all passed away, and they consider each other sisters because of the way they get along and how they cherish each other.
"Momo is the kindest, most hardworking person ever. She is the dearest person. We sit next to each other at church, we hold hands and enjoy each other. We're comfortable," Amy said. Her love for Momo truly showed in her writing assignment. She wrote, "We are blessed to have such thoughtful and generous friends as Ed and Momo. We have enjoyed the journey and have learned so much from our dear friends."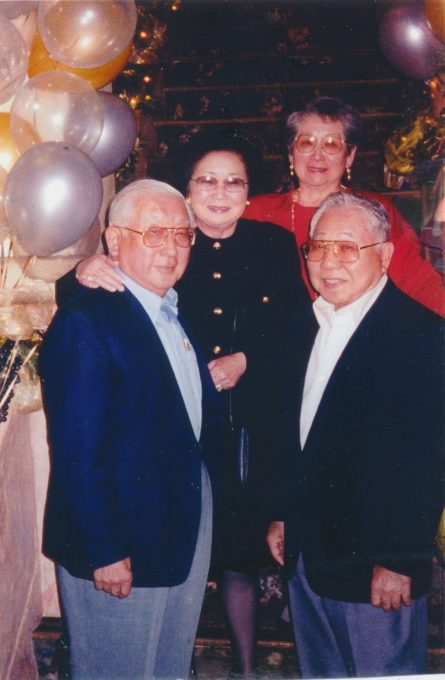 "Amy can do everything. She doesn't do it much now, but she keeps very, very active. She's very creative, she does everything. She would make things for Christmas, she made a Madonna out of a sheet. She stayed home and raised three wonderful children, and she is the best, and is very forgiving. She's very patient, you should see the way she walks!" Momo laughed.
Key to Friendship: No Secrets
When asked about what they like about their friendship, Amy said, "What's not to like?"
"It's a comfy situation, no secrets! I know all about her, she knows all about me, and we get together," Momo said.
In Amy's writing, she shared that Momo has even asked her to hold her hand on her deathbed. "She being five years younger will surely outlive me, but I am very flattered to be asked [to do] this tender gesture," Amy wrote.
---
This Friendship Day, we hope to celebrate friendships that keep our life connected with others and enhance the quality of our daily lives. No matter the length of friendship, being connected and having a support system keep everyone healthy and help both in good and difficult times.
Keiro Challenge
What qualities do you admire the most about your friends? Have you taken the time to let them know? Reach out to your friends, and share your story with us! Let us know how you have maintained your new and old friendships at [email protected].
Read about Lonin Lew and Nancy Hombo's Friendship
Read about Shigeko Yamauchi and Yoko Maeda's Friendship
Read about Jack Fujimoto and Hank Iwamoto's Friendship
Read about Liz Doomey, Michiko Tokunaga Kus, and Darlene Randle's Friendship