By Dexter Yuen
I always knew, that at some point I would become a family caregiver, but this role came around much quicker than I had expected. I currently care for my mother, who is 98 years old. Before, my siblings would take care of my mother, but with the passing of both my brother and sister this past year, I became my mother's sole caregiver. It has indeed been a rapid, dramatic change these past few months.
My mother is in remarkably good health despite her age. She can care for herself such as bathing, eating, getting dressed, and walking with the help of a cane. However, her memory and hearing have declined quite a bit over the years.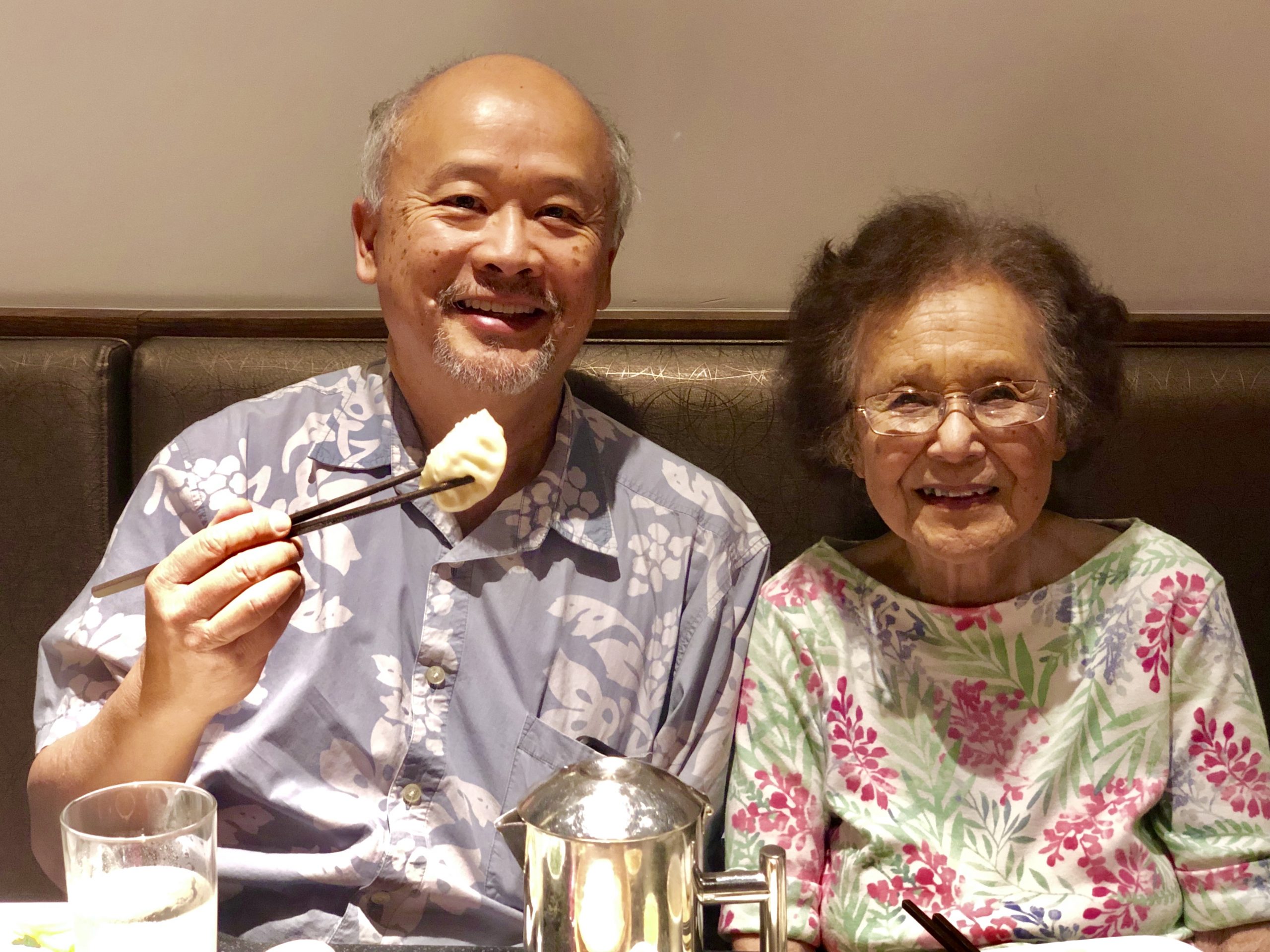 Due to the pandemic, my mother is currently living with me away from her home. However, we know this is a temporary solution, and with her receiving the COVID-19 vaccine, we are now comfortable looking into options available to us, based on her needs and our family situation. I also enrolled my mom in Iyashi Care, Keiro's palliative care program, right after she moved in with me.
Keiro has been an immense help in my caregiving journey. I began attending Keiro's annual Caregiver Conference almost six or seven years ago, and it has become something I would expect to attend every year. It definitely prepared me for this role. These events are always very helpful, and I always learn something from it.
This year's 20th anniversary Caregiver Conference was a timely one for me. The resource fair vendors provided me with important information, such as the five tips when finding an in-home caregiver, which was extremely helpful. I also thought the tip about starting early on assisted living facilities was important to know. I know that these facilities may not have a spot for my mom when I need it, so now I know I should get into the queue early.
I also felt the keynote presentation and the past caregiver panel breakout session really reinforced the importance of not feeling guilty. You may think, "Oh, I should have done this or that," but resist those thoughts and try the best you can. Don't feel guilty because there's no perfect way to do this. That message was very helpful to hear.
I really feel these conferences provide great insight, in two aspects. First is the practical tips and resources. It tells you what you can do and who you can ask. For example, the California Telephone Service was something I didn't know and would be helpful for my mom who is hard of hearing.
But the second element, which I resonated more with this year as a current caregiver, was this emotional support of being assured that you're not alone. It's so nice to know that a lot of people go through the same thing. They know what you're feeling and what you're going through, and that in itself is encouraging.
I'm also thankful that this conference was held virtually. I do miss the social aspect of running into friends during these in-person gatherings and fully being immersed in the content, but the fact that I can attend from my home allowed me to participate this year. If this year's event was in-person, I would probably not have been able to attend, since that would mean leaving my mother at home for over five hours. But next year, if possible I would probably prefer to attend in person.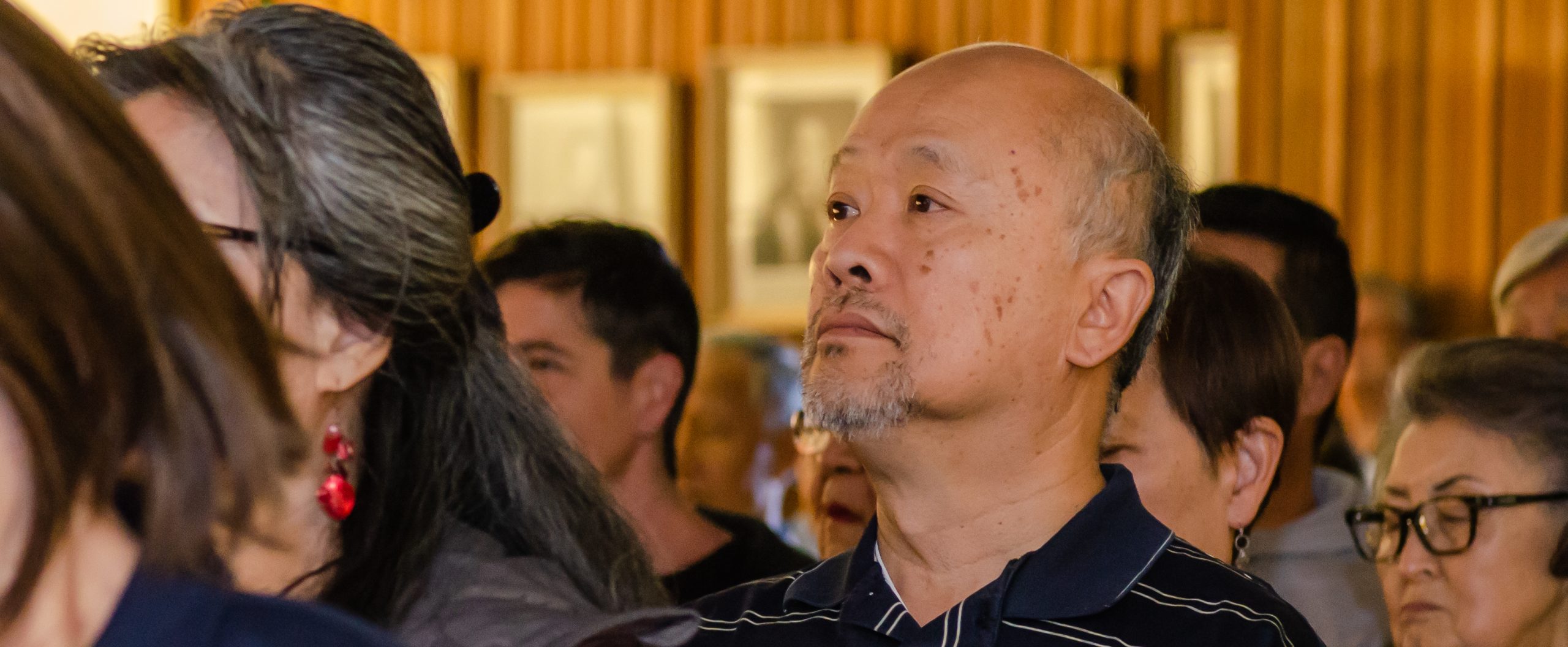 Looking back at the first few caregiver conferences I've attended, I honestly don't remember too much about the specifics, but this idea that there is help out there, was powerful. Because I was given information earlier, I wasn't surprised about some of the things happening as I am caregiving. As a sole caregiver to my mother, clearly, I'm busy now. But I don't feel overwhelmed. Mentally, this conference prepared me for the role. I knew it would be difficult, but bottom line is that there are resources out there. Help is out there.
My personal advice I can give to future caregivers is don't wait until you're already in the situation to start thinking about it. I'm so glad I went to caregiver conferences in the past. My son is in his early 30's now, and I tell him what I'm going through so he knows what to expect when it's time for his turn. In hindsight, I also wish I had told more of my friends and relatives about Keiro's caregiver conferences. Whether they're currently in the role or not, it's good to know these resources are available.
Click here to learn more about the Caregiver Conference and register for the 2022 Caregiver Conference.