Sarah did not think her retirement would come as early as it did, and she also did not initially envision it to be the experience that it turned out to be. Sarah began her retirement by transitioning to become a full-time caregiver for her mother, Beth, in April 2021 during the COVID-19 pandemic. Beth is in her mid-90s and currently lives alone.
Balancing Independence and Safety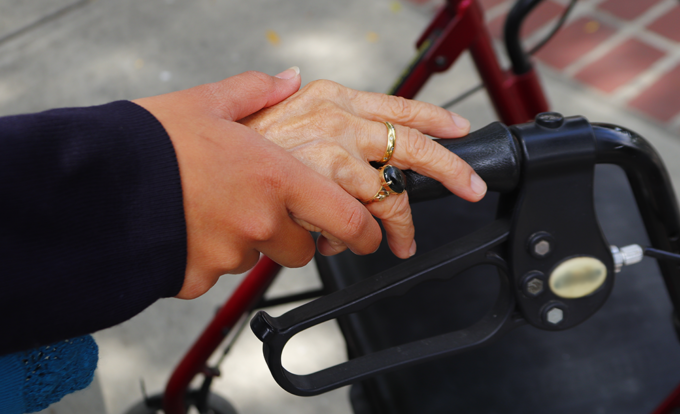 "During the pandemic, I noticed that I would run over [to her house] right after I get off of work just to make sure she's okay," Sarah said. "It started out once or twice a week, and then two to three times, and now I'm spending 90 to 95% of my time over there. I didn't expect to retire but seeing how things were going with her and COVID-19, what better way to spend time with my mom than by giving her the assistance she needs."
One of Sarah's priorities when caregiving is to ensure that she is keeping her mother both independent and safe. She wants Beth to still want to do things, while being able to lean on her for support when she needs it.
"There's a balance," she said. "I don't want her to think that she's needy. She'll say, 'I don't want to be a burden'; 'You don't have to come over'; or 'I can do that for myself.' I've had to learn I really should allow her to still feel like she has a place in this life that she could contribute to. She has a lot of worth and we need her!"
In her day-to-day as a caregiver, Sarah faces her mother's memory loss issues, which have caused Beth to get distracted from eating her daily meals and even accidentally burning pots and pans. Sometimes, when Sarah would go over to care for her mother, she would find that Beth's breakfast would remain untouched after she made it.
"The reason it's still sitting there is she suddenly realizes she needs to take out the trash. So, she takes out the trash, she's outdoors, so then she starts watering the grass," Sarah said. "After she finishes all that, it's already 10 o'clock and she still hasn't eaten."
Lessons Learned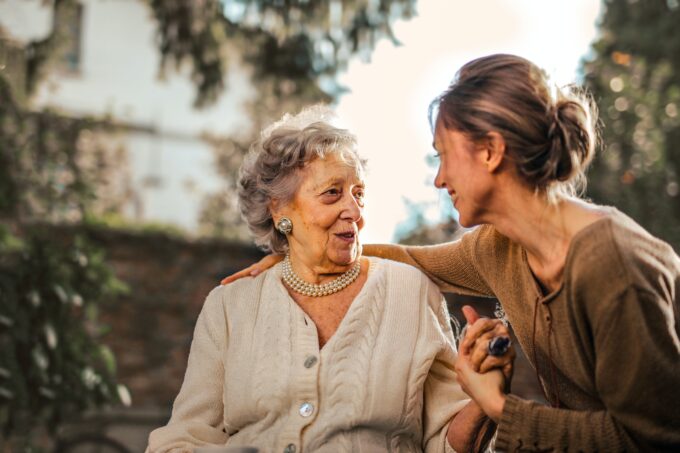 Sarah says caregiving has been a learning experience and a work in progress.
"I have learned so much from my mom that I did not know growing up. We always knew that they were hardworking parents, but my mom was a superwoman. That tells a lot about me too and why I'm so crazy sometimes," she said. "The time that I'm spending with her is fantastic. "
While much of Sarah's time is dedicated to taking care of her mother, Keiro's Caregiver Conference taught her that she also needs some downtime to herself.
"It's like okay, I do have permission to take off a little bit," she said. "It gives you a moment of relaxation and doing things that I want to do."
Sarah attended all three sessions of the 2022 Caregiver Conference, but a moment during the "Navigating Difficult Conversations" session really hit home because of the discussion about how to speak with siblings or other part time caregivers.
Caregiving Going Forward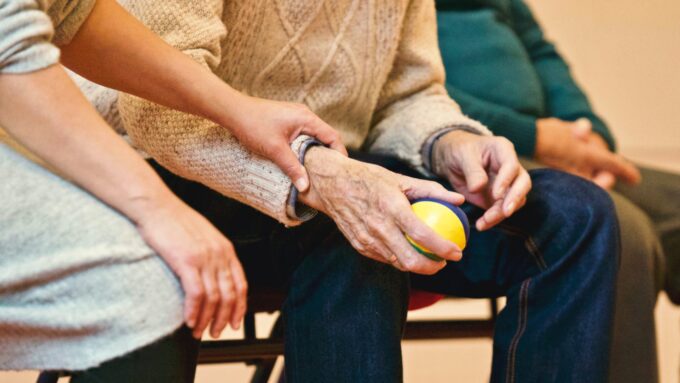 The Caregiver Conference inspired Sarah to sign up for a caregiver's support group in the South Bay.
"I felt like if I got so much out of listening to people from the Caregiver Conference, what if I did this on a regular basis?" she said about the support group.
For Sarah, going forward, she hopes to remember to take care of herself as well as her mother.
"When you're a caregiver, it's all about the person you're giving care to. I never thought about it for me and my sense of wellbeing," she said. "If you're not good, you can't possibly be good at caregiving for the person you love!"
The names in this article have been changed in order to protect the privacy of those who wish to remain anonymous.
---
2023 Caregiver Conference
Keiro is proud to be hosting the 2023 Caregiver Conference in-person on Saturday, March 18, 2023 at Wintersburg Presbyterian Church! The theme for this year's Caregiver Conference is: Discovering Your Inner Caregiver. Registration closes on Friday, February 24, 2023 at 5:00 p.m. PST or until capacity is reached.