Throughout the COVID-19 pandemic, testing capacities and capabilities have changed. Testing is still an important part in reducing the spread of COVID-19 in our communities. Below are details and information you need to know about COVID-19 testing. (Published 6/4/21)
Types of Tests
Different COVID-19 tests can test for either a current infection or a past infection. There are two main types of tests: diagnostic tests and antibody tests.
Diagnostic tests
These can tell you if you have an active infection or not. There are two main types of diagnostic tests:
Molecular Test
Also referred to as a PCR test, viral test, or nucleic acid amplification test. These tests detect the virus' actual genetic material.
This test can detect the virus within days of infection, even in asymptomatic individuals (Memorial Healthcare, 2020)
Depending on demand and the number of tests being done, results may take from 24 hours to up to a week or longer. However, the general time frame for results is two to three days (Memorial Healthcare, 2020)
The molecular test is typically more accurate than rapid tests, as it can capture results better for asymptomatic individuals (Marshall, 2020).
Antigen Test
This is also known as a rapid diagnostic test, or "rapid test," and looks for specific proteins for COVID-19, allowing for quick results.
Positive test results tend to be accurate.
Negative test results may not be as accurate for these tests, so some physicians may order an additional molecular test in some cases.
This is the most accurate test for a person showing clear COVID-19 symptoms and can be provided at a hospital or clinic (Memorial Healthcare, 2020).
Antibody tests
These can tell you if you had a past infection (CDC, 2021). These should not be used to diagnose a current infection.
Tests Compared
Here is a sample of how the tests differ from each other:
| | | | |
| --- | --- | --- | --- |
| Type of test | Diagnostic Tests | Diagnostic Tests | Antibody Tests |
| Test Name | Molecular Test | Antigen Test | – |
| What it tests | Active COVID infection | Active COVID infection | Previous infection |
| How it gets collected | Nasal or throat swab (most tests) or saliva sample (on some rare tests) | Nasal or throat swab | Finger stick or blood draw |
| How long it takes for results | On average 2-3 days (some can be quicker) | One hour or less | Same day or 1-3 days |
Retrieved from: https://www.fda.gov/media/138094/download
Self-tests: Also called self-collection tests, may be used if an individual is unable to be tested by a health care provider (CDC, 2021).

These are available both through a prescription, or without a prescription from pharmacy or retail stores.

Tests may require either a saliva or nasal specimen.

These tests are approved or emergency approval by the FDA; make sure to research whether the specific brand has been before considering purchasing these self-tests on your own.
Who Should Get Tested (CDC, 2021).
People who have COVID-19 symptoms
Unvaccinated people who have come in close contact with someone who has COVID-19
People who participate in high-risk activities such as travel, going to large gatherings, or being in crowded settings
People who have been asked or referred to get tested by a health care provider or health department
How to Get Tested (CDC, 2021)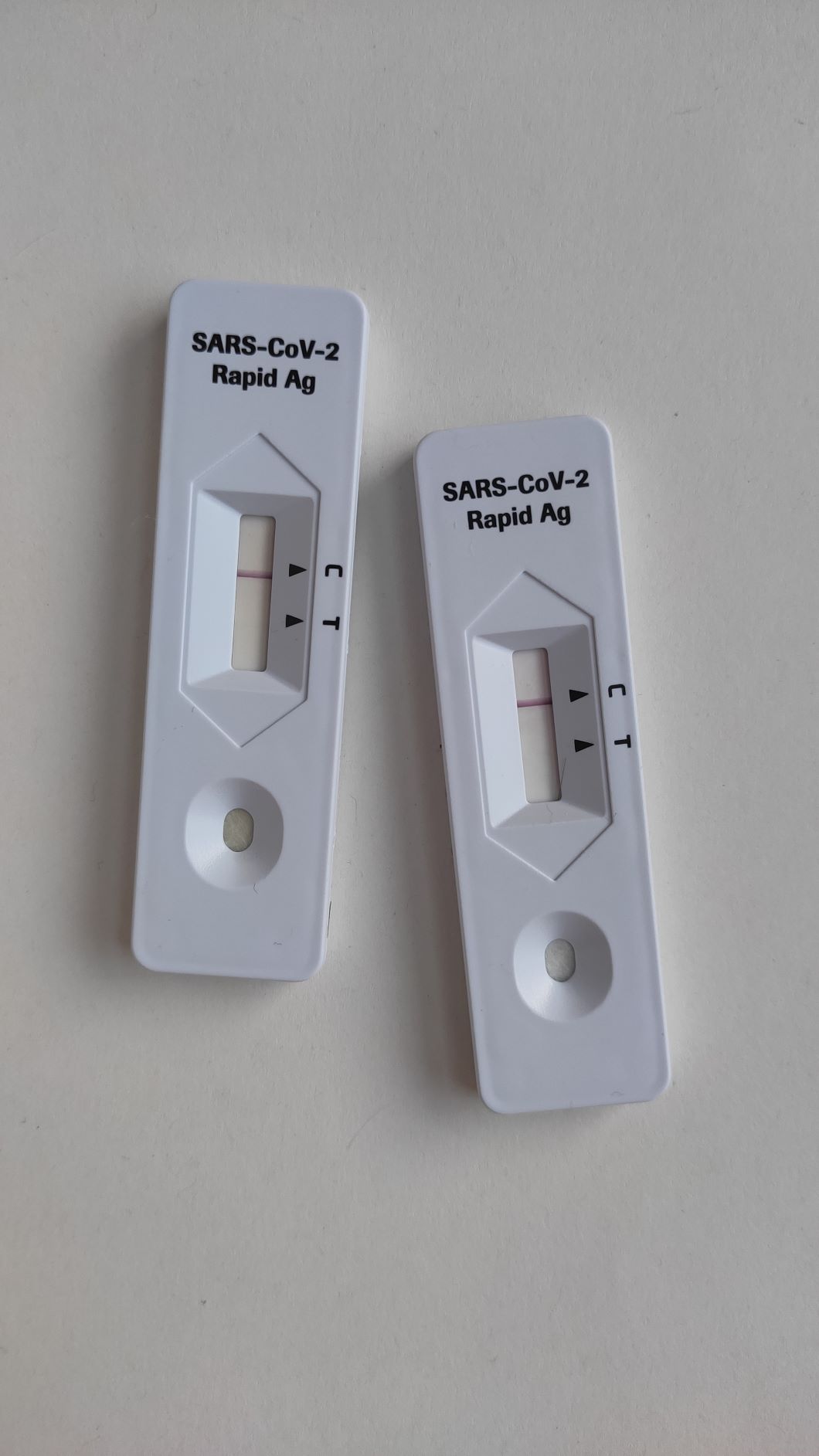 Contact your health care provider or visit your local/state health department website to find information about testing

The type of COVID-19 tests offered may differ by location

If you experience symptoms of COVID-19 or have come in contact with someone with COVID-19, stay home and away from others while waiting for your test results.
Where to Get Tested
Los Angeles County

Testing in LA County is available to all LA County residents for free. Drive-up and walk-up testing sites are available.

Currently, appointments are not needed, but having an appointment can reduce wait times.

Register for a COVID-19 test here.

Orange County

Testing is available for those that live or work in Orange County

Residents should first call their healthcare provider for a COVID-19 test

Self-collection test kits are available at no cost and can be ordered here

To make a testing appointment at a neighborhood kiosk, click here

Register for a walk-up testing site here or call (888) 634-1123

Get tested at a community-based clinic, pharmacy, Urgent Care, or lab. Find a location here.

Ventura County

Free COVID-19 tests are available for free to residents or those who work in Ventura County.

Register or make an appointment to ensure testing availability.

View the most up-to-date testing schedule and testing sites here.
Understanding Test Results (CDC, 2021)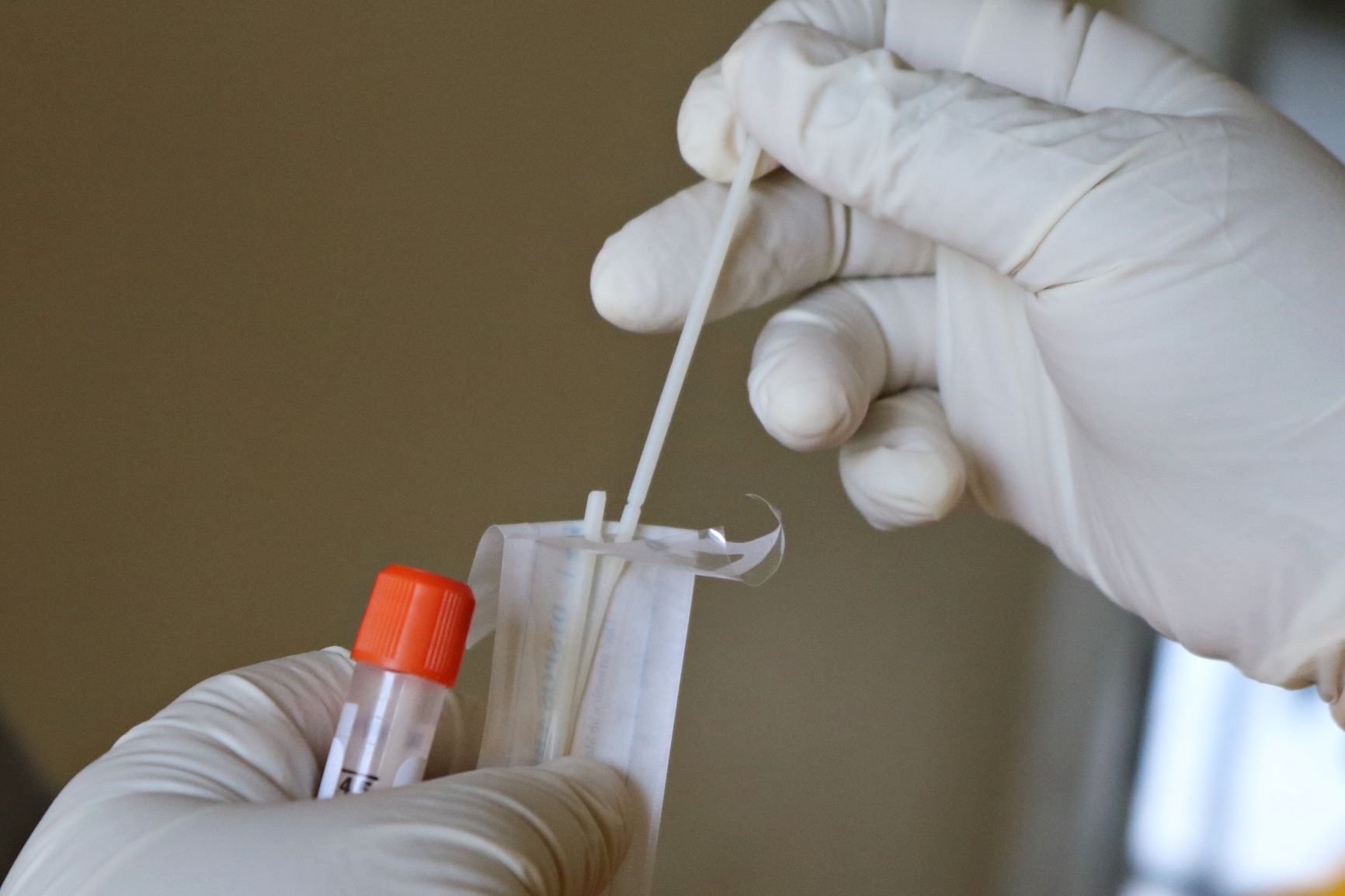 If you test positive, know what steps to take to care for yourself and prevent others from getting sick.
If you test negative, this means you were probably not infected at the time of your test.

The negative test result only means that you did not have COVID-19 at that time. Continue to follow safety precautions and keep yourself safe.