Kelsey's Book Corner: Keep Sharp: Build a Better Brain at Any Age by Dr. Sanjay Gupta, MD
June 1, 2021
@
10:30 am
–
11:30 am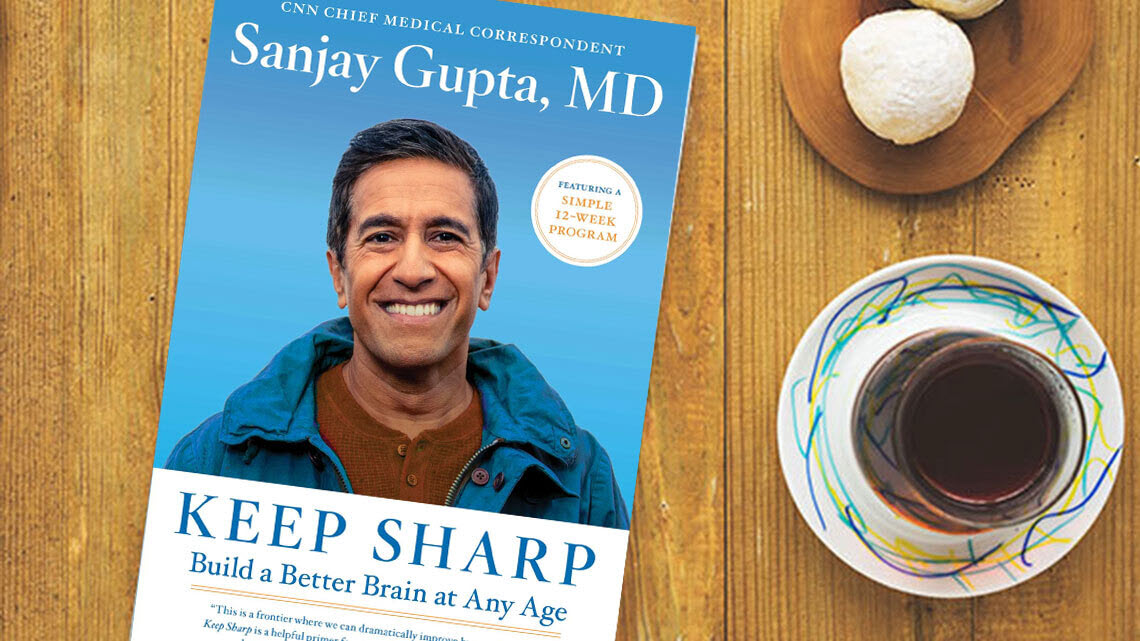 Image retrieved from AARP
*Note: The book featured is appropriate for ages 30 and older.
In Latin, dementia means "out of one's mind" and senile, which simply means old, are used as adjectives to describe an older adult who is insane. Furthermore, dementia and Alzheimer's disease are used interchangeably, which could not be more glaringly incorrect. Dementia is the derogatory umbrella word for what needs to be called cognitive impairment. Alzheimer's disease is a type of cognitive impairment like when we label different types of cancer. So, are you ready for more mind-blowing revelations? In Dr. Sanjay Gupta's groundbreaking book, he imbues his knowledge with the most cutting-edge and groundbreaking research conducted on cognitive health and its natural decline as we age. He answers the question "why" with justification that no one can deny and destroys the fear of aging in regard to our cognition. Kelsey's Book Corner is an opportunity for curiosity and education of real-life application to a healthier, stronger and resilient you.
Kelsey Uyeda is a fourth generation Japanese American who earned her Master of Science Gerontology at CSULB (Class of 2020) and her Bachelor of Arts Music at UCLA (Class of 2014). As a gerontologist, Kelsey is a specialist in older adults and the aging process. Her aging philosophy focuses on positive aging that is rooted in multigenerational relationships, physical activity, lifelong learning, curiosity, resiliency, living your best life and most all of, loving yourself.
Related Events