Akira Komai: The Nisei who Saved the Rafu Shimpo Newspaper presented by Chris Komai
February 17, 2022
@
10:30 am
–
11:30 am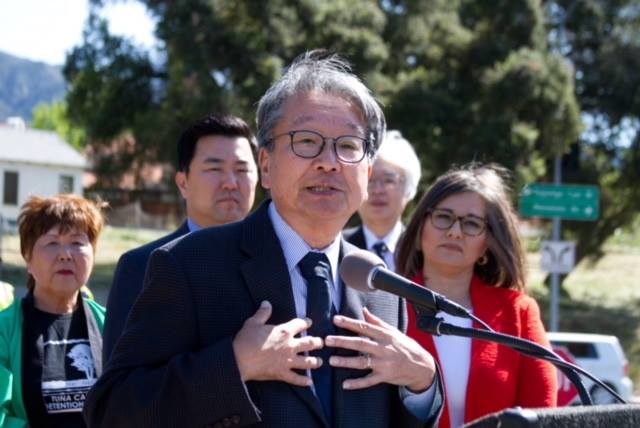 Akira Komai, a Nisei whose father Toyosaku was the pre-war publisher of the Rafu Shimpo Japanese-English newspaper in Los Angeles, was thrust into the role of saving the family business when World War II began. His father was picked up by the FBI on December 7, 1941, and isolated from the family. When President Roosevelt signed Executive Order 9066, unlawfully forcing all persons of Japanese ancestry to leave their homes and businesses and to be held in concentration camps, Akira had to decide if he could figure a way to preserve the newspaper.
Chris Komai, the nephew of Akira and the grandson of Toyosaku, will share what he has learned about how his Uncle Aki made plans to return to Little Tokyo, despite having few resources and options. Chris will relate the story of how his uncle's diary, written beginning in 1942, fell out of the hands of his family, but was recovered through a remarkable set of circumstances. Through excerpts of Akira Komai's diary, Chris will describe how his uncle's determination led to the revival of the Rafu Shimpo in 1946.
Chris Komai is a freelance writer, who has been involved in Little Tokyo for more than four decades. He was the Public Information Officer of the Japanese American National Museum for over 21 years, where he handled public relations for the organization's special events, exhibitions and public programs. Prior to that, Komai worked for the Japanese-English newspaper, The Rafu Shimpo, for 18 years as a sports writer, sports editor, and English editor. He still contributes articles to the newspaper and writes for Discover Nikkei on a variety of topics.
Komai is the Past Board Chair for the Little Tokyo Community Council and is currently First Vice Chair. He also serves on the Little Tokyo Public Safety Association board. He has been a member of the Southern California Nisei Athletic Union Board of Directors for basketball and baseball for over 40 years and sits on the Board of the Nikkei Basketball Heritage Association. Komai earned a B.A. degree in English from the University of California at Riverside.
Related Events