An innovative approach to the aging process
Saturday, October 5, 2019
9:00 a.m. – 3:00 p.m.
The Westin Long Beach
333 E. Ocean Blvd.
Long Beach, CA 90802
Keiro is looking toward the future of aging and its unique impact on the Japanese American and Japanese community of Southern California. Join us for a fun and informative one-day conference bringing together, wellness, technology, and aging trends impacting all of us!
Thank you for coming to Keiro Symposium: Aging into Tomorrow, we look forward to seeing you at the next Keiro Symposium!
Jump to a section
Schedule
8:00 AM Registration Opens
9:00 AM Opening Remarks
9:10-10:10 AM Keynote Speaker #1 (Dr. Candice Hall)
10:20-11:20 AM Morning Breakout Session (Track 1-3 Morning Speaker)
11:30-12:50 PM Lunch
11:50-12:50 PM Keynote Speaker #2 (Tracey Doi)
1:00-2:30 PM Afternoon Breakout Panel (Track 1-3 Panelists)
2:40-3:00 PM Closing Remarks
3:00-4:00 PM Innovation Fair
Keynote Speakers
Morning Keynote: A Functional Medicine Approach to Cognitive Decline & Alzheimer's Disease
Alzheimer's disease has multiple stages and a variety of mechanisms that contribute to the disease's progression. Learn about functional medicine's approach to cognitive decline and early-stage Alzheimer's disease, including some of the latest research and science behind it.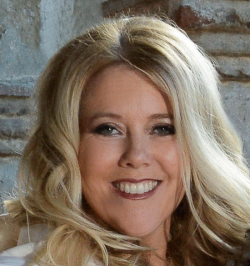 Candice Hall, DC
Owner and CEO, Next Advanced Medicine

Dr Hall is an author, speaker, practitioner, and authority on functional medicine. She is the founder of Next Advanced Medicine, a functional medicine practice in Orange County, CA. She educates hundreds of people suffering from chronic disease each month through free information seminars on how to find the root cause of disease. Dr. Hall has 18 years of postdoctoral training in functional medicine and clinical nutrition, including training in the area of cognitive decline and Alzheimer's disease.
Lunch Keynote: Mobility for All
Mobility goes beyond cars, even in a region like Southern California. When you're free to move, anything is possible. Explore the newest innovations and products that address mobility challenges for everyone, including personal robotics, automated driving, and mobility as a service. Together we can create better ways to move across town or across the room.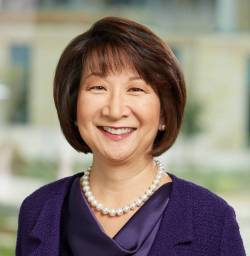 Tracey Doi
Chief Financial Officer, Toyota Motor North America
Tracey Doi serves as Chief Financial Officer for TOYOTA Motor North America responsible for accounting, finance, corporate strategy, and planning. Tracey is a change agent skilled in major transformation and continuously drives opportunities to increase competitiveness. She serves as an independent director for City National Bank and on the boards of the Japanese American National Museum, and National Asian American Pacific Islander Chamber of Commerce. Tracey has been recognized three consecutive times by Automotive News as one of the Top 100 Women in the automotive industry.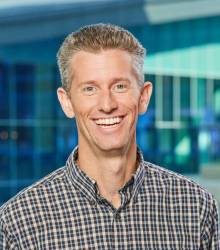 Douglas Moore
Director Technology for Human Support, Toyota Motor North America
Douglas Moore is Director of Technology for Human Support Group for Toyota Motor North America, where he focuses on applying new technology solutions and robotics to enrich lives and advance the freedom of mobility to more people. Combining his mechanical and computer science background, Doug has been working on cutting-edge robotics and technology for more than 15 years.
---
Breakout Session Tracks
This year attendees can select one of three tracks. Each track features a morning speaker and an afternoon panel discussion with a facilitator.
For full explanation of all sessions and speaker bios, click here.
TRACK ONE: Aging at Home
97% of older adults prefer to age at home rather than in a nursing home. This track will discuss innovations that have the potential to enhance our ability to age confidently in the community for many years to come.
Morning Speaker
Davis Park,
Executive Director, Center for Innovation and Wellbeing, Front Porch
Afternoon Panel Moderator
Rich DeMuro, Emmy Award Winning Tech Reporter, KTLA-TV
Afternoon panelists
Brian Shulman, Director of Business Development, Intuition Robotics
Jennifer Field Piette, Founder & CEO, Narrative Food
Joey Neal, Vice President, Product, Hero
TRACK TWO: Social Connections
Social isolation can be as dangerous to your health as smoking 15 cigarettes a day, and older adults are especially at risk of becoming socially isolated. In this track, explore how to build stronger, healthier social relationships that will not only be better for your health, but also may enrich your life.
Morning Speaker and Afternoon Panel Facilitator
Maureen Feldman,
Director, Social Isolation Impact Project, The Motion Picture Television Fund and Assistant Adjunct Professor, Los Angeles Pierce College
Afternoon panelists
Charly Lester, Founder & CMO, Lumen
Gary Dorf, AuD, Account Manager, Western Region, Oticon, Inc.
Wendi Burkhardt, CEO, Silvernest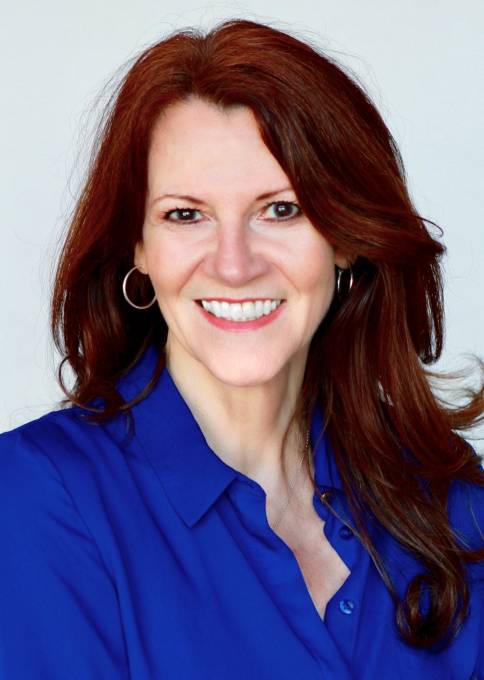 TRACK THREE: Whole-Person Care
Medical care is incredibly important for us as we age. While we often pursue the medicine that will treat our physical symptoms, there are other factors that can impact our quality of life. This track examines the concept that our life experiences influence both our needs and the choices we make as we age by applying it to our health and wellness.
Morning Speaker
Glen Komatsu, MD, Providence Health & Services
Afternoon Panel Facilitator
Dianne Kujubu Belli, MPH, FACHE
Afternoon panelists
Chuck McCarthy, President, People Walker
Jessica Louie, PharmD, CEO & Founder of Clarify Simply Align, Certified KonMari Consultant and Host of The Burnout Doctor Podcast
Maggie Moon, MS, RD, Author of The MIND Diet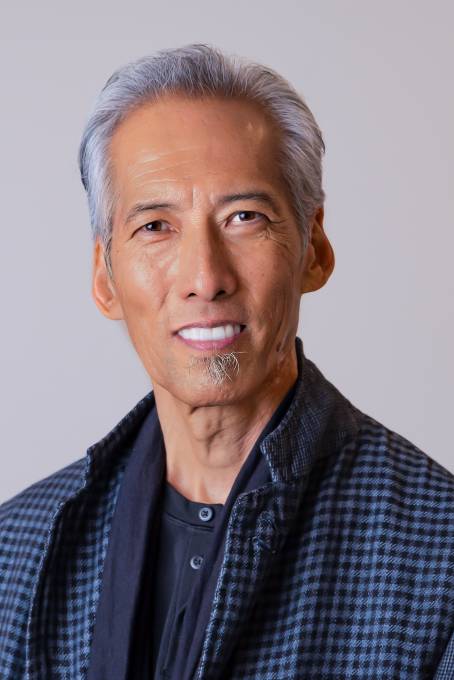 Thank you to our sponsors!
Platinum Sponsor
The Doizaki Family
Kawaguchi-Kihara Memorial Foundation
Gold Sponsor
Jack Kurihara & Carol Inge
Lynn Miyamoto & Kevin Kroeker
Nikkei Senior Gardens
Toyota Motor North America
Umi no Shizuku Fukoidan
Silver Sponsor
Angeles Investment Advisors
FIA Insurance Services, Inc.
Fukui Mortuary
Gene & Vickie Kanamori
Gonsaku and Mine Ito Families
Next Advanced Medicine
Community Partner Sponsor
ADS Consulting Group, Inc.
Anaheim Free Methodist Church
Dennis R. Sugino
Go For Broke National Education Center
Japanese American National Museum
Japanese American Optimist Club of Los Angeles
Little Tokyo Service Center
Union Bank
Yamaha Music Centers/Irvine, Laguna & Torrance
Sponsor list as of 9/30/19