Here are the full details and descriptions for Keiro Symposium 2019!
Return to main symposium page
Register Now
Scroll down to:
---
Keynote Speakers
Morning Keynote: A Functional Medicine Approach to Cognitive Decline & Alzheimer's Disease
Alzheimer's disease has multiple stages and a variety of mechanisms that contribute to the disease's progression. Learn about functional medicine's approach to cognitive decline and early-stage Alzheimer's disease, including some of the latest research and science behind it.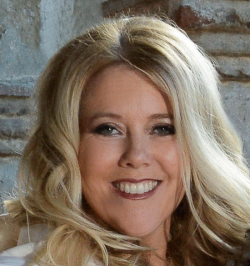 Candice Hall, DC
Owner and CEO, Next Advanced Medicine
Dr Hall is an author, speaker, practitioner, and authority on functional medicine. She is the founder of Next Advanced Medicine, a functional medicine practice in Orange County, CA. She educates hundreds of people suffering from chronic disease each month through free information seminars on how to find the root cause of disease. Dr. Hall has 18 years of postdoctoral training in functional medicine and clinical nutrition, including training in the area of cognitive decline and Alzheimer's disease. Dr. Hall's passion for functional medicine comes from personal success battling and overcoming three (3) autoimmune conditions. Functional medicine was the reason she went into remission, and the reason she is inspired to bring hope and solutions to others.
Lunch Keynote: Mobility for All
Mobility goes beyond cars, even in a region like Southern California. When you're free to move, anything is possible. Explore the newest innovations and products that address mobility challenges for everyone, including personal robotics, automated driving, and mobility as a service. Together we can create better ways to move across town or across the room.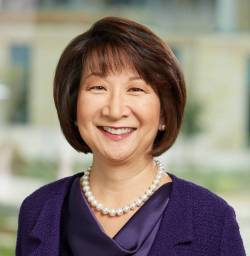 Tracey Doi
Chief Financial Officer, Toyota Motor North America
Tracey Doi serves as Chief Financial Officer for TOYOTA Motor North America responsible for accounting, finance, corporate strategy, and planning. Toyota has created a tremendous value chain with 47,000 team members, 2.7 million Toyota and Lexus vehicle sales and ten U.S. manufacturing plants.
Tracey is a change agent skilled in major transformation and continuously drives opportunities to increase competitiveness. She serves as an independent director for City National Bank and on the boards of the Japanese American National Museum, and National Asian American Pacific Islander Chamber of Commerce. Tracey has been recognized three consecutive times by Automotive News as one of the Top 100 Women in the automotive industry.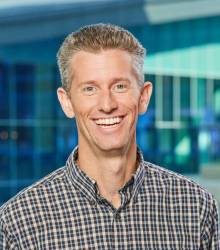 Douglas Moore
Director Technology for Human Support, Toyota Motor North America
Douglas Moore is Director of Technology for Human Support Group for Toyota Motor North America, where he focuses on applying new technology solutions and robotics to enrich lives and advance the freedom of mobility to more people. Toyota is actively researching ways to apply advanced technologies to help people with limited mobility, including seniors or those who are disabled, and in his role, Doug is helping realize Toyota's goal of mobility for all. Combining his mechanical and computer science background, Doug has been working on cutting-edge robotics and technology for more than 15 years. Before Toyota, he worked on development of brain-based AI models. Doug received his bachelor's degree from the University of California at San Diego and master's degree from the University of California Irvine.
Back to Symposium page
Register now
---
Breakout Tracks
Track 1: Aging at Home
97% of older adults prefer to age at home rather than in a nursing home. This track will discuss innovations that have the potential to enhance our ability to age confidently in the community for many years to come.
Morning Session
Smart Homes, Smart Living: Using Voice and Other Innovations to Help Us Age Well
Where do we want to age? How do we want to age? We all want to live life "my way," so what are the technology and innovation opportunities that can help us meet our physical and social needs, our preference, and our lifestyles? This discussion will explore some of the emerging technologies that can help us live well as we age, and as we care for our loved ones.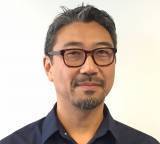 Davis Park,
Executive Director, Center for Innovation and Wellbeing, Front Porch
Davis Park develops and directs all of FPCIW's technology initiatives and programs. The FPCIW is a center of excellence in Front Porch, one of Southern California's largest not-for-profit providers of retirement living communities and affordable housing. Davis has two decades of program development experience in technology implementation in senior, low-income, and other underserved communities to explore and deploy innovations to bridge the digital divide and support wellness, and has presented or facilitated dozens of regional, national, and international conferences. Davis is the former director of Community Technology Programs at the Little Tokyo Service Center, where he managed several community-based technology projects. Davis is also an inaugural member of the Zero Divide ZFellows, a program developed to facilitate technology adoption and social justice to underserved communities. He has served on several boards and committees dedicated to promoting technology access, adoption, and policy, and holds a BA in anthropology from UC Berkeley and a Masters from UCLA's Urban Planning Program.

Back to Symposium Page
Register now
---
Afternoon Panel Discussion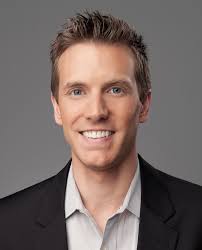 Moderator
Rich DeMuro, Emmy Award Winning Tech Reporter, KTLA-TV
Rich DeMuro is known to viewers around the nation as "Rich On Tech." Rich is the tech reporter for the #1 rated KTLA Morning News on KTLA-TV Channel 5 in Los Angeles. His "Tech Smart" report is syndicated to dozens of Tribune TV stations nationwide. Rich focuses on new gadgets, cool apps and useful tech tips everyone can use. He is also a weekly guest on KFI AM 640 Los Angeles and is the fill-in host for Leo Laporte's popular syndicated radio show called "The Tech Guy," which is heard in over 170 cities. Additionally, Rich hosts a podcast called "Rich on Tech" where he discusses the week's tech news and takes calls from listeners. Rich's new book, 101 Handy Tech Tips for the iPhone, is a bestseller on Amazon and has the tips, tricks and knowledge you need to master one of the world's most popular smartphones. In the past, Rich has lent his tech opinions to various media outlets including CNET, NBC's Today Show, Fox News Channel, the BBC, CNBC, The Insider and more. Rich is originally from New Jersey and graduated from the University of Southern California with a degree in Broadcast Journalism. He lives in Los Angeles with his wife and sons and enjoys traveling, reading, running, magic, movies, music and writing.
Rich on Instagram: @richontech
Rich on Facebook: https://www.facebook.com/RichOnTech
---
Panelist
Brian Shulman, Director of Business Development, Intuition Robotics
Hailing from the Detroit Suburbs, Brian went on to Hail the Victors at the University of Michigan, where he received a degree from the Ross School of Business. In his early career, he struggled within the confines of a cubicle. Escaping the doldrums of TPS reports, he eventually joined LivingSocial and helped millions of people get out of the bubble and start living socially as a leader in the Adventures and Live Events verticals.
Equipped with his LivingSocial experience and an MBA from Emory's Goizueta Business School, he joined SoftBank Robotics to lead North American sales and partnerships for Pepper and NAO, the humanoid robots. Realizing that there is a huge opportunity to leverage social companion technology to redefine the experience between humans and machines, he recently joined Intuition Robotics helping bring their first proactive companion, ElliQ, to market. Brian has a voracious appetite for helping people live a more active and engaged lifestyle, and he loves building relationships, and can't wait to introduce you to ElliQ!
---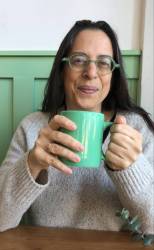 Panelist
Jennifer Field Piette, Founder & CEO, Narrative Food
Born and educated in the USA, Jennifer Piette lived and worked as a screenwriter Europe for 25 years. While not writing stories, she was most often exploring the central marketplaces — culture, and community were at the core of her food experience abroad. When she returned to the US in 2008, Jennifer built relationships with the region's most acclaimed growers and makers, curating weekly boxes of food with an eye to reducing food miles, supporting organic practices, building community, and her favorite part — telling stories about food, illustrated with ingredients and recipes. Her company, Narrative Food, recently celebrated 9 years of operations.
---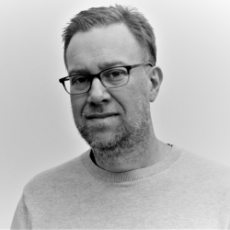 Panelist
Joey Neal, Vice President, Product, Hero
Joey Neal is a user-centric problem solver with a passion for digital and creative innovation. For over 20 years he has designed/developed platforms and UX for clients ranging from NASA to MakerBot to Goldman Sachs. Joey has been bringing the Hero platform to life since early 2017. Focusing on keeping people healthy by creating an easy-to-use medication management platform (app, device and medication refills). Hero started shipping to the general public in September of 2018. Prior to joining Hero, he spent many years working in high-growth startups, developing community driven digital platforms and app experiences connected to physical hardware devices (making Desktop 3D Printing more accessible for MakerBot and electronic building blocks extensible with BLE at LittleBits).


Back to Symposium Page
Register now
---
Track 2: Social Connection
Social isolation can be as dangerous to your health as smoking 15 cigarettes a day, and older adults are especially at risk of becoming socially isolated. In this track, explore how to build stronger, healthier social relationships that will not only be better for your health, but also may enrich your life.
Morning Session
The Power and Promise of Social Connectivity
Meaningful social relationships and connections are some of the strongest indicators of a person's wellbeing, and it is our aging population that faces the most risks. Those who suffer from social isolation and loneliness often have an increased need for long-term healthcare. Globally, we are facing a loneliness epidemic and as a community, we must work together to find viable interventions and solutions.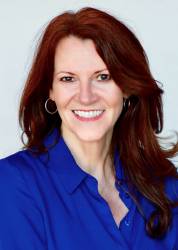 Maureen Feldman,
Director, Social Isolation Impact Project, The Motion Picture Television Fund and Assistant Adjunct Professor, Los Angeles Pierce College
Maureen Feldman is Director of the Social Isolation Impact Project for The Motion Picture Television Fund where she has built and manages the deployment of The Daily Call Sheet; a volunteer-based, warm line service that creates social connectivity for those suffering from, or at elevated risk of, loneliness and social isolation. In conjunction with the AARP Foundation, she developed a 'tool-kit' model of her program that is currently being piloted in multiple non-profit agencies and will be replicated and scaled for broader impact. Additionally, Maureen founded and Chairs the Social Isolation & Loneliness Impact Coalition, bringing together a community of aging service organizations to craft strategies for collective action around social isolation and loneliness.
Maureen is also an instructor for UC Davis Continuing and Professional Education and an Adjunct Associate Professor at Los Angeles Pierce College, where her passion for lifelong learning and digital literacy, and her desire to connect older adults with essential 21st century communication tools led her to develop curricula and teach digital communications courses for older adult learners.
---
Afternoon Panel Discussion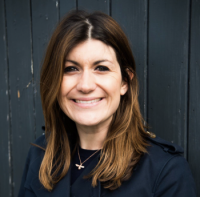 Panelist
Charly Lester, Founder & CMO, Lumen
Charly Lester is the co-founder and CMO of Lumen, a new dating app especially for over 50s. Lumen is Charly's third business. Previously she established international awards for the online dating industry, and she is the co-founder of A League of Her Own, a learning platform designed to encourage more women to become entrepreneurs.
Charly is the author of two books for entrepreneurs – The Female Entrepreneur and Modern Marketing for Start-Ups. Charly has spoken at the Oxford Union, and was a guest judge on the final of The Apprentice. She regularly appears on TV, radio and in the press, talking about entrepreneurship, dating and equality. Charly teaches classes in marketing and entrepreneurship at The Guardian newspaper. She is the former Global Head of Dating at Time Out, and began her career in the dating industry as Dating Editor at the Guardian, after her blog '30 Dates' went viral.
Outside of work, Charly regularly competes in Ironman triathlons, runs marathons, and she recently ran Marathon des Sables – six marathons in six days across the Sahara desert.
---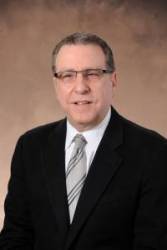 Panelist
Gary Dorf, AuD, Account Manager, Western Region, Oticon, Inc.
Gary Dorf, Au.D. is an audiologist with more than 40 years' experience in audiology, hearing aid dispensing, counseling the hearing impaired and business development. Prior to joining Oticon, Gary owned his own private hearing care practice for 20 years and served as Vice President for Hearing Instrument Consultants Inc. from 1979 to 1997. He holds a Bachelor of Science degree from City College of New York, a Master of Science degree from Brooklyn College and a Doctor of Audiology degree from the Arizona School of Health Sciences.
---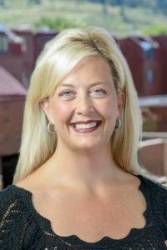 Panelist
Wendi Burkhardt, CEO, Silvernest
As CEO of Silvernest, Wendi is responsible for driving the company's overall direction and strategic growth, as well as overseeing day-to-day operations. She boasts more than 25 years of technology experience working with venture startups, emerging technology companies, rapid-growth tech firms and Fortune 500 corporations. Her history also includes working with Home Instead, a $1 billion in-home, senior care corporation. She is a seasoned entrepreneur, as well as a mentor and coach to social ventures.
Twitter: @WendiBurkhardt and @SilvernestLife
LinkedIn: https://www.linkedin.com/in/wburkhardt 
Back to Symposium Page
Register now
---
Track 3: Whole-Person Care
Medical care is incredibly important for us as we age. While we often pursue the medicine that will treat our physical symptoms, there are other factors that can impact our quality of life. This track examines the concept that our life experiences influence both our needs and the choices we make as we age by applying it to our health and wellness.
Morning Session
A Whole-Person Approach to Aging
Healthcare is shifting to a more inclusive, collaborative approach focusing on the patient as a whole person. Emotional wellbeing, spirituality and one's own life experiences are among the many non-medical factors that influence an individual's choices as they age –and together we must ensure that they are being heard.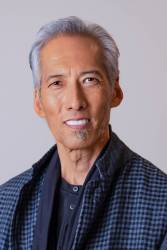 Glen Komatsu, MD, Regional Chief Medical Officer, Palliative Care, Chief Medical Officer, Providence TrinityCare Hospice, Medical Director, TrinityKids Care, Director, Doak Center for Palliative Care Providence Little company of Mary Medical Center, Torrance
Dr. Komatsu earned his BS degree in biological sciences at the University of Arizona and his MD degree at the Arizona College of Medicine. After a pediatric residency at University of California, Irvine and neonatology fellowship at Miller Children's Hospital, Long Beach Memorial Medical Center, he entered private practice neonatology, as the Director of Neonatology and Newborn Services at Providence Little Company of Mary Medical Center Torrance. He then completed an adult palliative care fellowship at Dana-Farber Cancer Institute, Brigham and Women's Hospital, Massachusetts General Hospital, under Harvard Medical School before returning to Providence to help build the palliative care and hospice programs which continue to grow and flourish.

Back to Symposium Page
Register now
---
Afternoon Panel Discussion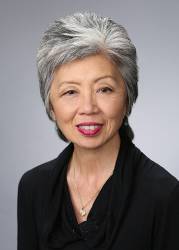 Moderator
Dianne Kujubu Belli, MPH, FACHE
During Dianne's 16 years at Keiro Senior HealthCare, she served as the Chief Administrative Officer and the founding Executive Director of The Institute of Healthy Aging at Keiro. During her tenure as the Executive Director, The Institute for Healthy Aging was awarded the American Society on Aging's Award for Excellence in Multi-Cultural Aging, and the Aging Services of California's Community Service Award.
Prior to coming to Keiro in 2001, she was vice president at Henry Mayo Newhall Memorial Hospital and a consultant to acute, long term, psychiatric, rehabilitation and prison hospitals.
With a MPH from UCLA, she was a fellow in the American College of Health Care Executives and a member of the board of directors of the American Society on Aging. She was previously the president of the California Association of Quality Assurance Professionals and the president of the Buddhist Churches of America's Federation of Buddhist Women's Associations. She has been a member of the boards of directors of several Japanese American community organizations. She and her husband, Joe, both now retired, are full-time babysitters for three grandchildren under the age of 2 ½.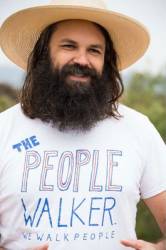 Panelist
Chuck McCarthy, President, People Walker
Chuck McCarthy is the President and Co-Founder of People Walker, a motivational walking companion mobile app platform. He has been profiled in publications such as Reader's Digest, People Magazine, The Guardian, The Los Angeles Times, and Forbes. He is a previous TEDxUCLA speaker and GSA Scientific Meeting panelist.
---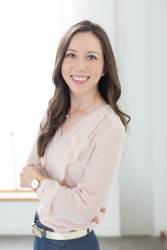 Panelist
Jessica Louie, PharmD, CEO & Founder of Clarify Simply Align, Certified KonMari Consultant and Host of The Burnout Doctor Podcast
Dr. Jessica Louie is a Certified KonMari Consultant, Declutter Coach and host of The Burnout Doctor Podcast. She helps women clear the clutter out of their lives. Jessica works side-by-side women to build lives they love through joyful and intentional living.
Jessica holds a Doctor of Pharmacy degree from the University of Southern California, is a board-certified critical care pharmacist, advanced practice pharmacist in Los Angeles and currently teaches as an Assistant Professor at West Coast University School of Pharmacy. She uses her healthcare background to coach clients through emotional and difficult decisions.
Download free resources on DrJessicaLouie.com and connect with Jessica on Instagram @drjessicalouie.
---
Panelist
Maggie Moon, MS, RD, Author of The MIND Diet
Maggie Moon, MS, RD, is the best-selling author of The MIND Diet, and lead author of the "Medical Nutrition Therapy for Neurologic Disorders" textbook chapter in the 15th edition of Krause's Food and Nutrition Care Process. Her nutrition work has taken her across America and around the world: from NYC public schools to national commodity boards, from supermarket sustainable seafood programs to multi-billion-dollar global food companies. Ms. Moon's unique career has been profiled in Today's Dietitian, Launching Your Dietetics Career, and DiversifyDietetics.org, an online community created to empower students and young professionals from underrepresented minority groups to join the next generation of nutrition experts.
She completed her clinical training at New York Presbyterian Hospital of Columbia and Cornell, and holds a master of science degree in Nutrition and Education from Columbia University's Teachers College, with a bachelor of arts degree in English Literature from U.C. Berkeley. Her culinary school training is from The New School of Cooking in Los Angeles, CA. After a decade in New York City, she and her husband now live in Los Angeles where they strive to spend more time eating amazing produce than sitting in traffic.
---
To return to the Symposium main page, click here.
Register now