Contact: Audrey Lee-Sung
T: 213.873.5707
[email protected]
Keiro Launches Search and Appoints Interim President & CEO
Los Angeles, CA—Keiro today announced the retirement of President & Chief Executive Officer, Shawn Miyake, effective June 30, 2016, after more than 20 years of dedicated, compassionate service to seniors in the Japanese American and Japanese community.
"Shawn Miyake has provided invaluable care for our loved ones—parents, grandparents, aunts, uncles, siblings and friends—for more than two decades at the helm of Keiro," said Board Chairman Gary Kawaguchi. "We extend our deepest gratitude to Shawn for his commitment and years of service to Keiro, and the lasting impact his work has had on Japanese American and Japanese seniors and families."
Earlier this year, Keiro repositioned its focus from operating long-term healthcare facilities to programmatically supporting thousands of Japanese American and Japanese older adults in Southern California.  The organization is now expanding its reach from serving the 600 residents of its four former healthcare facilities, to serving the 70,000 older adults in our Japanese American and Japanese community who live in Los Angeles, Orange and Ventura counties.
As Keiro moves forward and as management needs shift following the recent sale of its facilities, the organization will conduct an extensive search for a new president & CEO with the skills, background and experience needed to guide the organization into the future. Keiro is in the process of engaging a firm to assist in its search for a new executive. With the firm's guidance, Keiro will recruit a high-level individual well-poised to lead the organization for years to come.
"This is a natural point for change and important next step in our organization's evolution," added Kawaguchi. "We are highly focused on recruiting a strong leader who will embody Keiro's values and vision for the future, upholding Keiro's mission to enhance the quality of life for seniors in Our Community."
The Keiro Board of Directors has appointed Gene Kanamori to serve as interim president & CEO while the search process for the new president & CEO is underway. Having served as Keiro's Director of Administration and Human Resources for the past 10 years, the Board knows that Kanamori is a proven leader and the best choice for ensuring that Keiro's services and programs continue during this transition.
"Keiro has been rooted in the Japanese American and Japanese community for more than five decades, and we look forward to building on that legacy as we evolve to meet the changing needs of our older adults," stated Kawaguchi.
As more seniors choose to age at home, Keiro provides the support and resources to help older adults, their families, and caregivers achieve the aging experience they choose. Keiro's programs support its mission, and are focused on improving the health and quality of life for older adults, supporting caregivers and continuing programs that support residents of Keiro's former facilities.
"We wish Shawn all the best as he begins his well-deserved retirement after decades of extraordinary service," added Kawaguchi.
For more information on Keiro, please visit www.keiro.org.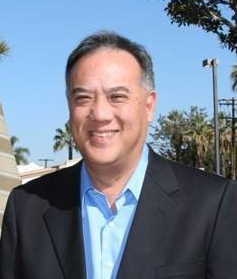 ショーン・ミヤケ氏、敬老での職務22年間を経て引退
敬老は理事長兼最高経営責任者探しを開始、暫定理事長兼CEOを任命
 ロサンゼルス、カリフォルニア州—敬老は本日、理事長兼最高経営責任者ショーン・ミヤケ氏は2016年6月30日を最後に引退することを発表した。、ミヤケ氏は日系米国人および日本人コミュニティーの高齢者に対して献身的で、思いやりにあふれた業務を20年以上遂行した。
『ショーン・ミヤケ氏は、敬老の指揮において20年以上、我々が愛する人々、つまり父母、祖父母、叔母、叔父、兄弟姉妹や友人にかけがえのない介護を提供してくれました』と、理事会会長のゲイリー・カワグチ氏は述べている。『ショーンに対して敬老での何年もの業務と彼の強い決意に深くお礼を申し上げると共に、彼の仕事ぶりは日系米国人および日本人高齢者とその家族に末長く続くような影響を与えました。』
敬老は、今年の初めに、長期介護施設の運営から離れ、南カリフォルニアに住む何千人という日系米国人および日本人高齢者をプログラムを通して支援するということに焦点を転換した。敬老は4軒の旧施設で600人にサービスを提供することから、ロサンゼルス、オレンジ、ベンチュラ各郡に住む日系米国人および日本人コミュニティーにおける7万人の高齢者にサービスを提供することへと転換し、その対象範囲を拡大しつつある。
敬老は施設売却に続いて、前進し管理体制も変更が必要となるにつれ、その組織を将来へと導くために必要な技能、経歴、経験を有する新理事長兼CEOを求めて広範な探索を行っている。敬老は新理事長を探すための支援を行う企業と協力中である。この企業の助言を得て、敬老は将来にわたって敬老を先導する高レベルで適切な人材を採用することになる。。
『これは変化に伴う当然の成り行きで、敬老の進化のための次の段階として重要です』と、カワグチ氏も述べている。『我々のコミュニティーの高齢者の生活の質を向上させるという敬老のミッションを支持し、敬老の価値観と将来へのビジョンを具体化する強いリーダーを採用することに焦点を絞っています。』
敬老理事会は、新理事長兼 CEO を探している間、ジーン・カナモリ氏を暫定理事長兼CEOに任命した。過去10年間敬老の運営および人事部長務めてきたため、理事会もカナモリ氏が証明済みのリーダーであり、この移行期間中に敬老の各種サービスとプログラムを保証するために最善の選択であると認識している。
『敬老は、日系米国人および日本人コミュニティーに50年以上根ざしてきました。、高齢者の変わりゆくニーズに見合うように、進化するレガシー(伝説)の上に更に構築していくことを期待しています』とカワグチ氏は述べている。
より多くの高齢者が自宅に留まるようになるにつれ、敬老は高齢者、その家族、介護提供者が自ら選ぶ方法で年を重ねられるように支援と資源を提供してゆく。敬老のプログラムはそのミッションを支えるものであり、高齢者の生活の質の向上、介護提供者の支援、そして敬老の旧施設の居住者支援の継続に焦点を当てている。
『何十年にも及んだ素晴らしい歳月を経て引退するショーンに最高の祝福があるように願っています』とカワグチ氏は述べている。
敬老に関する追加情報には、ウェブサイトwww.keiro.org. を参照のこと。