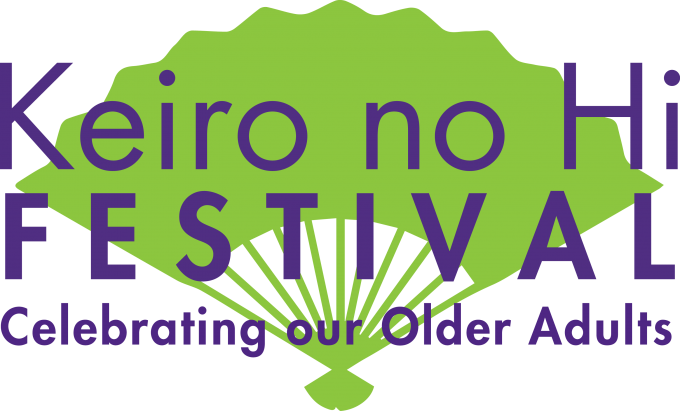 LOS ANGELES, June 22, 2022 — Keiro is proud to announce the fifth annual Keiro no Hi Festival to be held in-person on Saturday, September 17, 2022. Since 2018, Keiro has hosted Keiro no Hi Festivals both in-person and virtually. As community spaces begin to open up, Keiro wishes to safely gather members of the community to reconnect with older adults in a safe, in-person format.
"Social engagement is an integral part in enhancing the quality of life for members in our community, and we have worked diligently to keep that connection strong during the pandemic," said Gene S. Kanamori, Keiro's president & CEO. "We are excited to be back in person at the Keiro no Hi Festival, celebrating all of the older adults in our lives."
The festival will be hosted at four local community organizations in Pasadena, Gardena, Cerritos, and Venice (locations subject to change). Registration is required, and each location will feature a complimentary bento, gift bag, crafts, and more! To ensure the safety of Our Community's older adults, capacity will be limited this year and registration is on a first-come, first-served basis.
For those unable to attend the in-person Keiro no Hi Festival gathering, a mailed gift package will be available in limited quantities with sign-ups available on Keiro's website.
Keiro is also curating fine art submissions via email for older adults who would like their artwork to be displayed in a virtual gallery on Keiro's website. The theme of this year's showcase is "Tsunagari" or "Connection." Please see the guidelines and submission rules at keiro.org/arts-showcase for more information. All fine art submissions are due by Friday, July 29.
To reserve your spot, please visit keiro.org/knh to register for FREE. Registration will open on Tuesday, July 5 and close on Monday, August 29 or until spots are filled.
For more information, please contact Keiro at 213.873.5708 or email [email protected].
###
About Keiro
Founded in 1961, Keiro improves the quality of life for older adults and their caregivers in the Japanese American community of Los Angeles, Orange, and Ventura counties. Keiro provides a range of culturally-sensitive programs and resources, in both English and Japanese, to meet the evolving needs of our aging community. In everything we do, we advance our mission through a person-centered, innovative, and collaborative approach. To learn more, visit keiro.org.