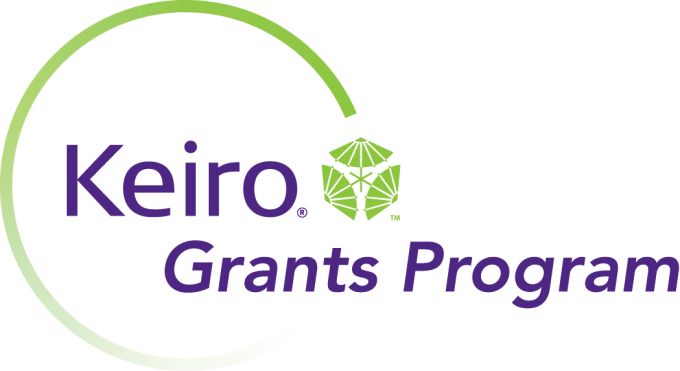 LOS ANGELES, March 23, 2023 – Keiro announced the recipients of its 2022-2023 Grants Program cycle, awarding $300,000 in funds to support 32 nonprofit organizations. This year, emphasis was placed on supporting new and ongoing programs that enhance one or more of the following quality of life elements defined by Keiro: Health/wellness, purpose, connectedness, security, and autonomy.
"It truly takes a community to care for our older adults, and Keiro values community organizations that provide impactful programs and services that align with our mission," said Beverly Ito, president & CEO of Keiro. "Through the grants program, Keiro is excited to be able to build a more supportive community network to promote healthy aging and purposeful living."
The Keiro Grants Program funds qualified nonprofit, community-based organizations, that serve the Japanese American and Japanese older adult and caregiver populations. An independent review committee, composed of community members with diverse backgrounds, careers, and fields of expertise, evaluated the proposals.
Nancy Okubo from the Grants Review Committee said, "It was a privilege for me to be able to serve on the committee. During the review process, we saw so many community partners in the three service counties who are working to ensure the overall health (physical, mental, emotional) of older adults. Since these organizations know their members best, they have designed programs that cater to their group with care and empathy. They work hard to ensure that the older adults and caregivers of our communities can maintain a good quality of life, and be able to enjoy what our community has to give."
For more information on the Keiro Grants Program and recipients, please visit our website: keiro.org/what-we-do/grants-program.
For this year's grants recipients, visit keiro.org/grants-recipients-23.
GRANT RECIPIENTS FOR KEIRO'S 2022-2023 GRANTS PROGRAM CYCLE:
Cerritos Baptist Church
CharanPoran USA, Inc.
Chatsworth West United Methodist Church
Continuing Education for the Nikkei Widowed, Inc.
East San Gabriel Valley Japanese Community Center
First Presbyterian Church Altadena
Gardena Valley Japanese Cultural Institute
Hearts of Lavender
Japanese American Centenarian Spirit
Japanese American Christian Chapel
Leisure Club at ESGVJCC
Little Tokyo Nutrition Services
Long Beach Buddhist Church
Long Beach Japanese Cultural Center
Los Angeles Hompa Hongwanji Buddhist Temple BWA
Los Angeles Men's Glee Club
Makoto Taiko
NALC USA
Orange County Buddhist Church
Orange County Japanese American Association
Oxnard Buddhist Temple
Pasadena Buddhist Temple
Pasadena Nikkei Seniors
Sakura Chorus
San Fernando Valley Japanese American Community Center
Venice Hongwanji Buddhist Temple
Venice Japanese Community Center
Ventura County JACL
Visual Communications
West Los Angeles Buddhist Temple
West Los Angeles United Methodist Church
Zenshuji Soto Mission
---
About Keiro
Founded in 1961, Keiro improves the quality of life for older adults and their caregivers in the Japanese American community of Los Angeles, Orange, and Ventura counties. Keiro provides a range of culturally-sensitive programs and resources, in both English and Japanese, to meet the evolving needs of our aging community. In everything we do, we advance our mission through a person-centered, innovative, and collaborative approach.