Contact: Audrey Lee-Sung
T: 213.873.5707
[email protected]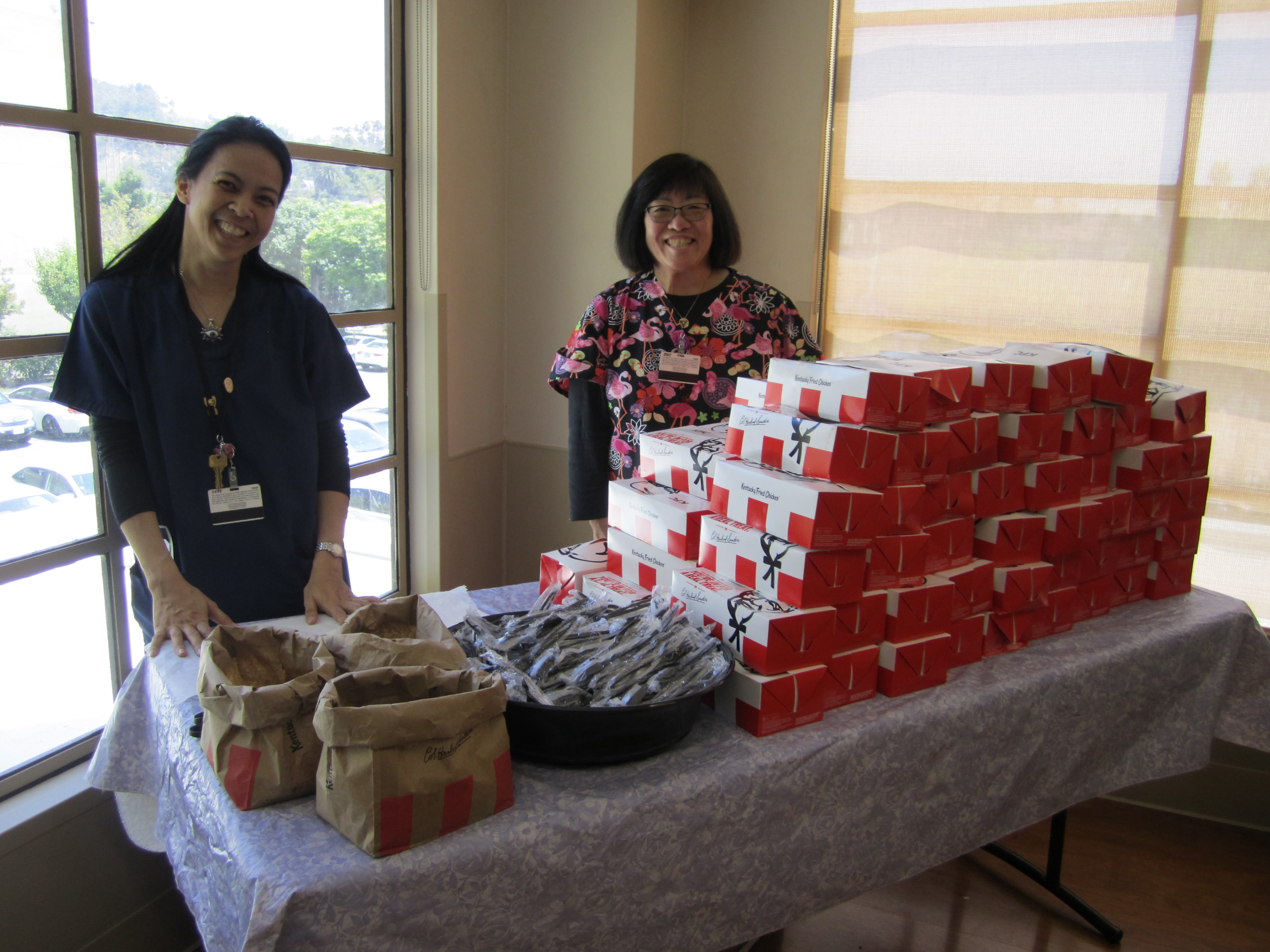 In recognition of National Nursing Home Week (May 8-14), Keiro sponsored  special appreciation lunches for all staff of the former skilled nursing facilities, now operated by Aspen Skilled Healthcare and retirement home operated by Northstar Senior Living.
"Keiro continues our support of residents and the previously owned facilities through programs and special events like Nursing Home Appreciation for staff in the facilities. We recognize the important roles of all those who contribute towards caregiving—whether in a facility or at home in the community—and we are pleased to acknowledge staff in this small way," said Keiro Board Chairman, Gary Kawaguchi.
The American Health Care Association established this special week to remind long term and post-acute care professionals to reflect on their role and how best to contribute to improving the lives of residents, as well as improving both the skills of the professional and the public's understanding of the profession.
"We appreciate Keiro's ongoing support of the staff who support the residents," said Janie Teshima, administrator of Kei Ai Los Angeles Healthcare Center.
Each facility determined their own lunch event which was extended to all staff.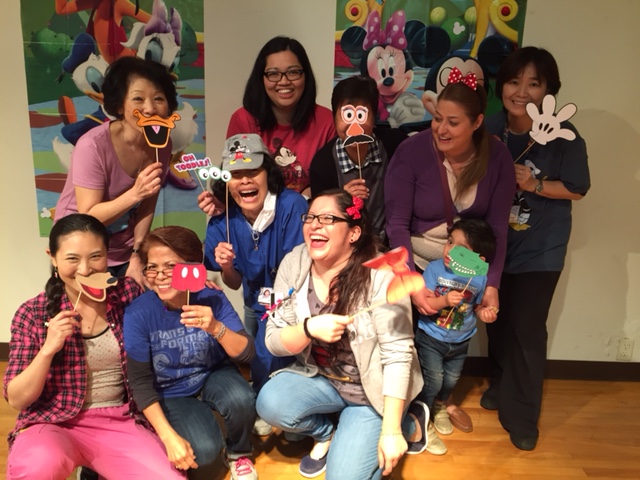 Keiro is expanding our reach from a focus on long term health care facilities to broadly engaging and supporting thousands of Japanese American and Japanese older adults throughout Los Angeles, Ventura and Orange counties. Keiro provides services to older adults and caregivers, along with programs for residents of Keiro's former facilities—helping older adults in Our Community to age the way they choose.
敬老は旧施設への支援を継続し、
看護ホーム感謝週間中に職員の努力を認める
全米看護ホーム週間(5月8日~14日)にちなんで、現在アスペン・スキルド・ヘルスケアが運営している、旧看護ホームの全職員のために、敬老は特別昼食会を主催しました。
敬老理事会の理事長ゲイリー・カワグチは、「敬老は施設の職員のために看護ホーム感謝週間のような特別のイベントや各種プログラムを通じて、居住者および以前に所有していた施設の支援を続けます。我々は、施設であろうとコミュニティー内の自宅であろうと、介護に対して貢献をしている人々の重要な役割を認識しており、このようにささやかな方法ではありますが職員の努力を認めることを喜んでいます」と述べています。
米国ヘルスケア協会は、長期介護及び急性後介護専門家を思い起こし、彼らの役割と居住者の生活の改善に貢献をするための最善の方法を考えることを目的に、この特別な週を設定しました。さらに、専門家の技能向上と専門職への一般市民の理解の改善もこの特別習慣の狙いの一つです。
各施設では、全職員を招いての特別昼食会が催されました。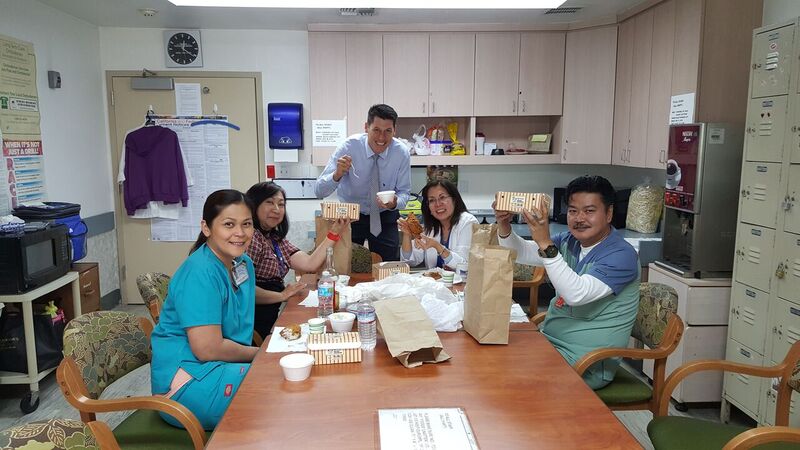 敬老は、長期介護施設に焦点を当てるということから脱して、ロサンゼルス、ベンチュラ、オレンジ各郡全体で何千人という日系米国人や日本人の高齢者への支援や取り組みへとサービスを拡大しています。敬老は、旧敬老諸施設の居住者向けのプログラムと共に、高齢者や介護提供者のために各種サービスを提供し、我々のコミュニティーに住む高齢者が自ら選んだ方法による老後の手助けをしていきます。