Contact: Audrey Lee-Sung
T: 213.873.5707
[email protected]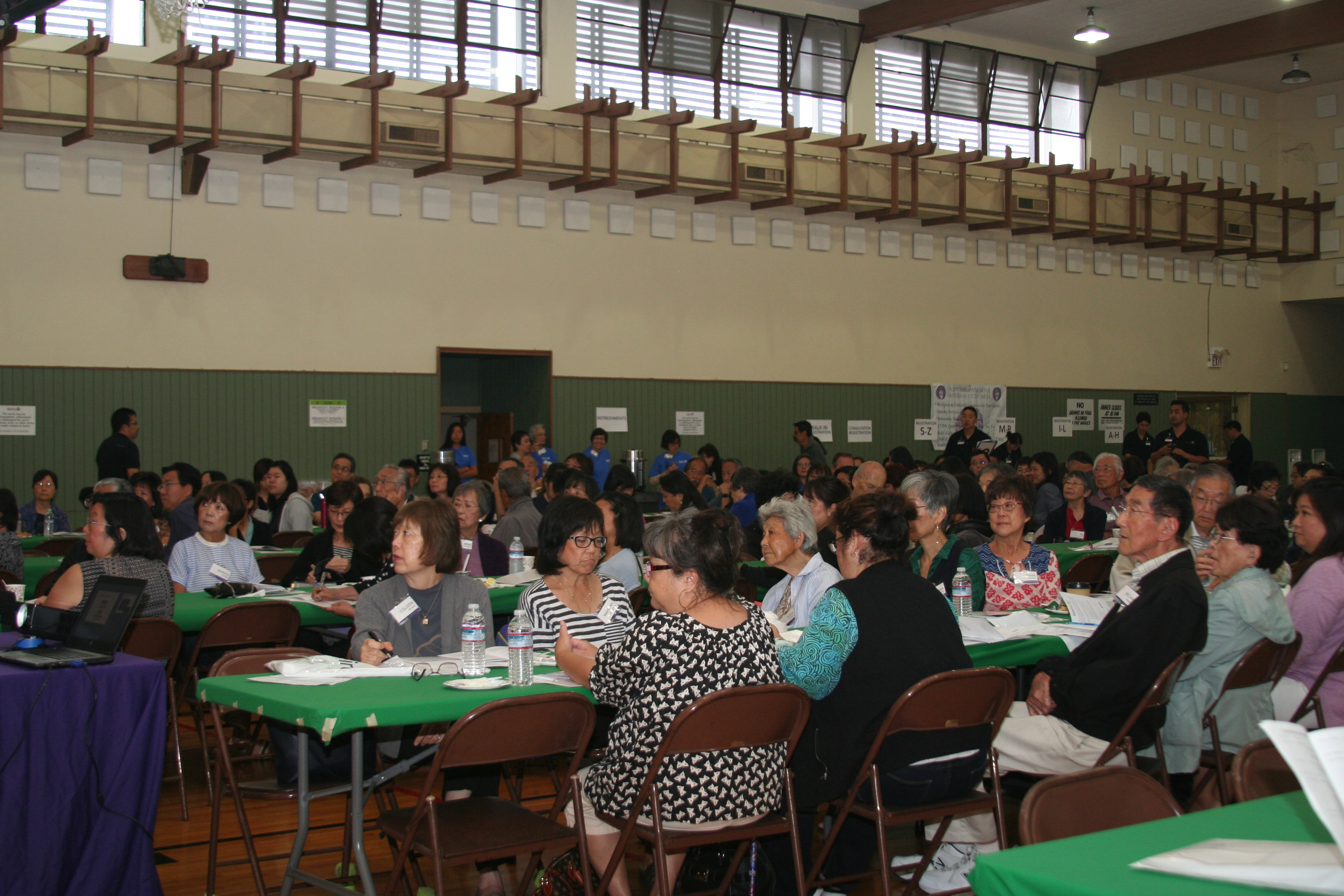 "Our community, especially adult kids with aging parents, really needs to take advantage of Keiro programs like this…" began Ron Dyo, panelist at Keiro's Genki Conference: Caregiver's Edition in Pasadena on Saturday, June 11. Dyo and his wife Cindy attended three separate caregiver conferences offered by Keiro prior to Cindy's mother coming to live with them in 2005. Dyo shared their experiences, describing cooking and modifying their two-story home to accommodate his mother-in-law. He also shared when her care exceeded their capacity at home and about making the difficult decision four years later to seek support through facility-based care near their residence.  Following their panel discussion, "My Caregiving Story," Dyo and fellow panelist, Chris Naito, were approached by several conference participants. Their personal experiences and willingness to share insights and tips, in the spirit of helping current and future caregivers, were a central theme of the conference, combined with providing access to information and resources.
The Genki Conference: Caregiver's Edition was co-presented by Keiro and community partners, Pasadena Buddhist Temple, First Presbyterian Church of Altadena, Pasadena Japanese Cultural Institute, and Pasadena Nikkei Seniors to a capacity crowd of over 200, at the Pasadena Buddhist Temple. The all-volunteer conference organizing committee comprised of co-presenting organization members assisted Keiro in determining specific content for the conference. In addition, co-presenting organizations recruited volunteers to provide event support.
Speakers from Alzheimer's Greater Los Angeles, Bet Tzedek Legal Services, Center for Health Care Rights, Family Caregiver Alliance, and Millennia Personal Care Services, along with representatives from Keiro plus 22 health-related agencies and long-term care services provided resources and information to conference participants. Attorneys Nathan Watanabe and Staci Yamashita-Ida, and pharmacist Sheila Takayesu, provided estate planning and pharmacy consultations, respectively. All conference participants were offered complimentary stroke and fitness screenings provided by Independence at Home SCAN Health Plan.
The Genki Conference: Caregiver's Edition is just one example of Keiro's work in collaboration with various organizations, temples, churches, and other individuals to present meaningful and timely programming which furthers our mission of enhancing the quality of senior life in Our Community. 97 percent of people 65 and older are aging at home rather than in a nursing facility (2010 U.S. Census) and the National Center on Caregiving reports 90 percent of caregiving for U.S. adults is provided by family members or informal caregivers.
Keiro is committed to supporting older adults and caregivers in Our Japanese American and Japanese Community through impactful programs designed to better align with changing community needs and address increasing diversity. Our direct efforts are focused in Los Angeles, Orange, and Ventura counties. Additionally, Keiro supports residents of the previously owned facilities through programs.