Since 2017, our Iyashi Care team has assisted over 100 older adults and their families with the challenges of living with serious illnesses and debilitating symptoms. Iyashi Care, a culturally sensitive palliative care program, was created with the understanding that high quality care requires a strong relationship between the patient and the clinical team. This ongoing series of articles explains how Iyashi Care can provide meaningful services to you and your loved ones.
Advanced Planning
One of the most frequently overlooked and neglected facets of aging is preparing for the future as one ages, including advanced care planning.
Advance Directives are one of the most commonly used planning documents, which the Iyashi Care team can help you and your family prepare. This is a legal document that outlines a patient's healthcare preferences: what medical treatment they do and do not want. This includes decisions about special treatments at the end of life, diagnostic testing, specific surgeries, organ donation, and even resuscitation among many others. Because Advance Directives give the individual the ability to make their own choices when they can no longer communicate, it must be notarized. By making these kinds of decisions early, families can minimize their need to "guess" or even argue about how a patient might want critical medical care decisions handled in an emergency.
For Hiro and his wife Masami, who was fighting cancer, the Iyashi Care team was able to help them understand the importance of filling out this document. "I didn't even know that document existed," recalls Hiro. They received a detailed explanation in Japanese, and were able to fully understand and express Masami's preference in their native language.
Importance of Preparing for the Future
Dr. Yanami, lead physician on the Iyashi Care team, stresses the importance of not only focusing on the current treatment, but also to be prepared for the future. In fact, healthcare professionals have been promoting advance directives for nearly 50 years, and yet only one third of adults in the U.S. have completed one. Dr. Yanami explained that in one case, after getting to know the family better, he learned that the patient wanted to avoid visiting doctors as much as possible. After the patient experienced a major stroke, Dr. Yanami recommended that the family consider hospice care. Instead of going to a hospital, the patient was able to spend time peacefully in the comfort of their own home.
According to Dr. Yanami, however, this was a rare case. "If something suddenly happens to your parents and if you don't know who to ask or what their preferences are, you may end up taking your loved one to the hospital for treatment. And in emergency situations, this is a typical decision to make. But when you look back, you may start having second thoughts of 'maybe she didn't want to go through treatment … maybe it wasn't supposed to be like this.'"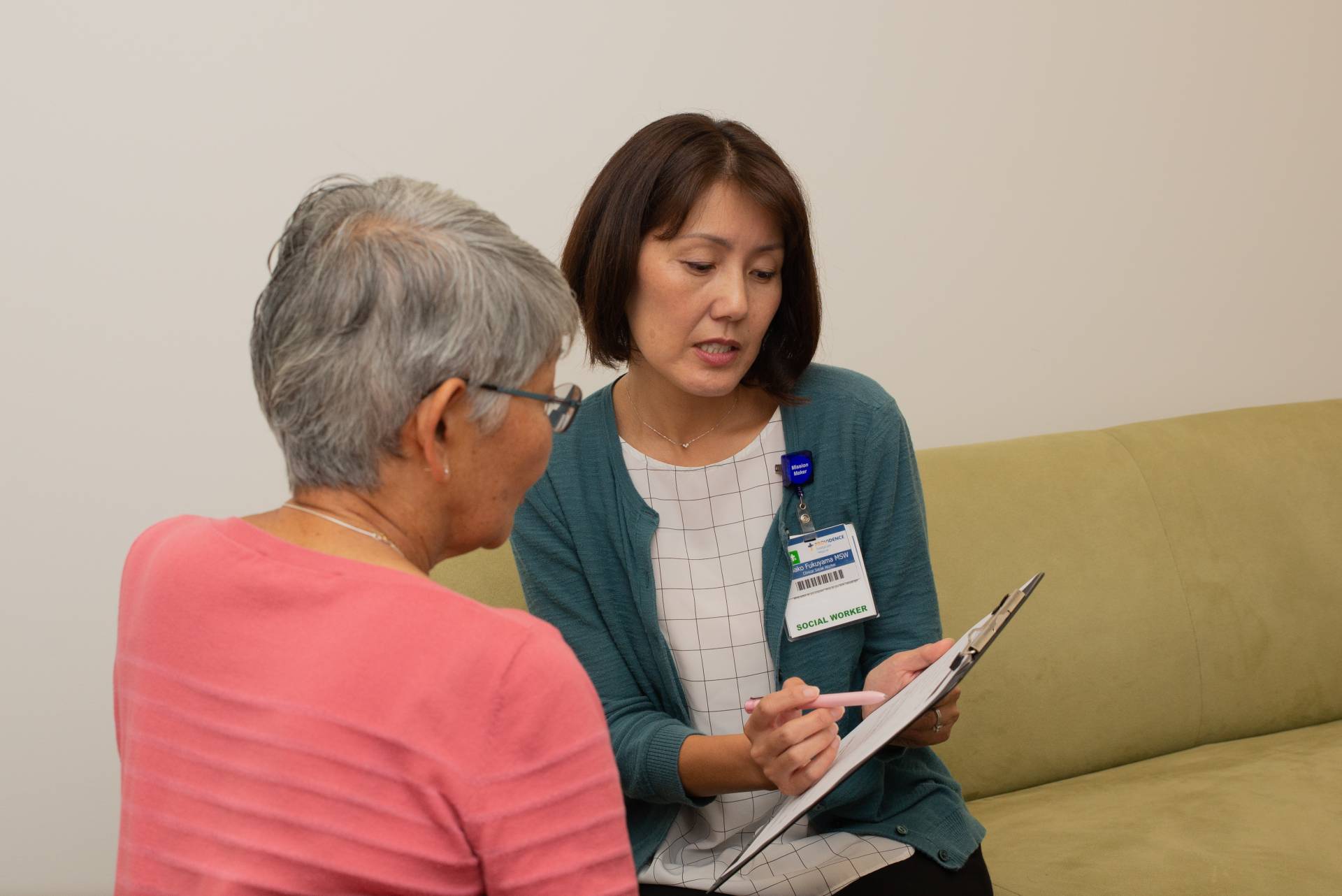 Knowing Options AND the Risks
Iyashi Care social worker, Kanako Fukuyama, added that the Iyashi Care team can also help explain the risks associated with each medical option as well. "Advance directives state the options you can select, but do not outline the risks associated with it. For example, they do not state the risks associated with CPR or a gastric fistula catheter. We explain the risks associated with this, and ask what the patient and the family prefer. Especially for older adults, there are higher risks associated with even the most common procedures."
---
Learn more about how you can complete an advanced directive
Learn more about Iyashi Care