Adding video calls into our daily routines can help us maintain our social lives in new ways.
What is Zoom?
Several different applications(apps) offer a video call feature. Many are familiar with FaceTime, as Keiro has taught participants how to use this app through our Introduction to iPad courses. However, FaceTime is not the only option. The term "Zoom" has been the talk of the town recently, as many universities and companies have turned to this platform to stay connected with each other. One benefit of Zoom is that it supports video calls between different types of smartphones, tablets, and computers, whereas FaceTime only allows video calls between Apple products.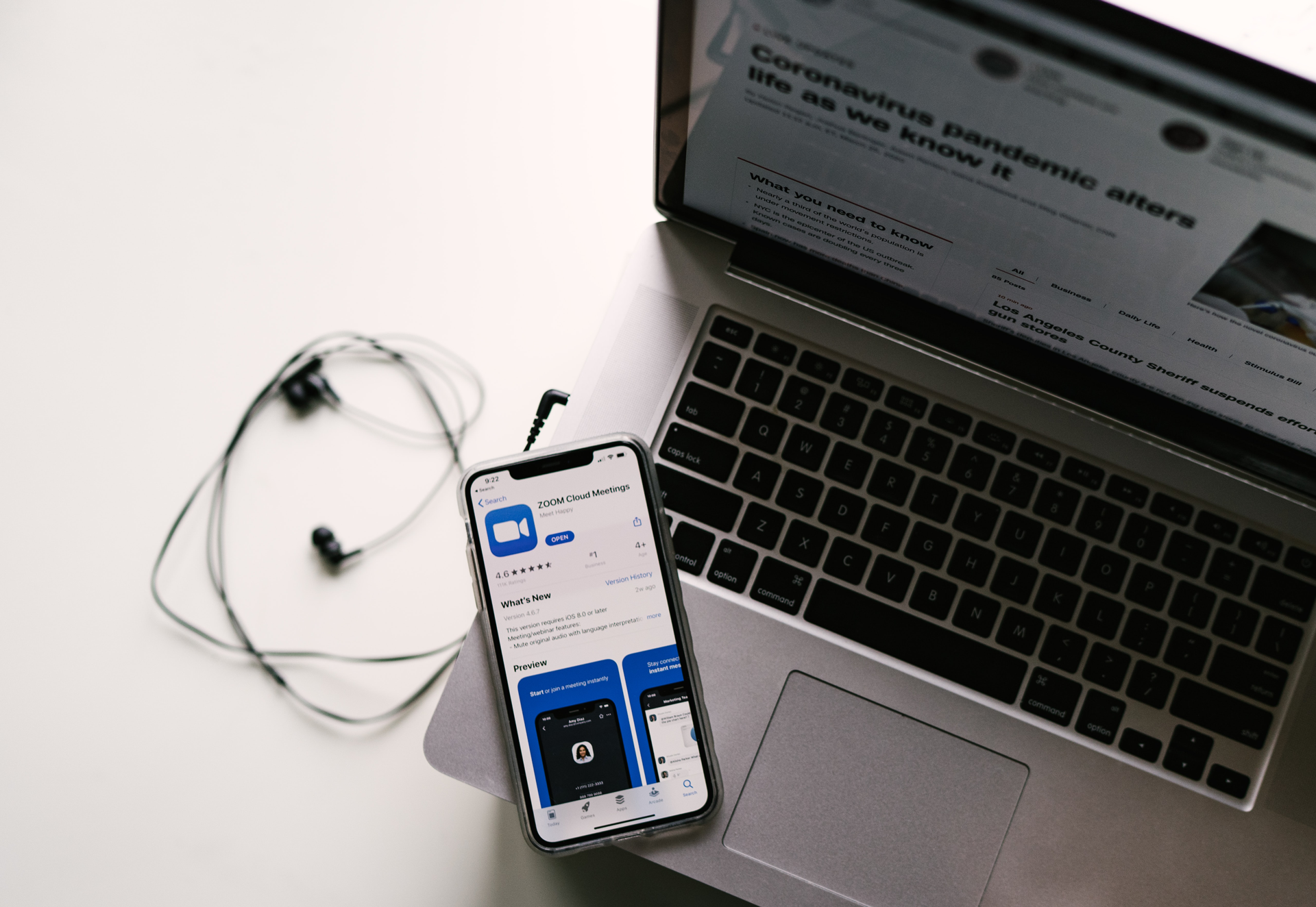 How to Zoom
Here is a quick guide to scheduling a meeting on Zoom:
1.Sign up!
Signing up for Zoom is free, and provides you with the opportunity to coordinate video calls with up to as many as 100 participants. You can create a Zoom account as long as you have an email address. Please note that there are some limitations if you sign up for a free Zoom account; check the Zoom website for more information.
2. Start a call by becoming the "host"
Zoom makes starting a video call very simple. One individual will take lead as the "host" and create the video call. The host will be required to sign into their Zoom account and follow the prompts to "Schedule a New Meeting." The host will then select a date and time for the video call. The host will have the ability to customize the video call's settings. However, to make it easier for your friends to join the video call, Keiro recommends not requiring a video call password. Other key settings to note before finishing scheduling are the following: Turn video on for both the host and participants
3. Select the ability to "enable join before host" so the participants can join and wait for you to start the video call.
4. Send an invitation!
After scheduling your video call, you can now invite your friends to join in. Please click the icon that reads, "Copy the invitation." This allows you to share instructions with your friends on how they can join the video call, including instructions on how they can join by calling in on their phone. As the host, we recommend that you remind your friends what time the video call is supposed to take place. At the beginning of the video call, your friends will have either to click the link in the invitation, or dial in using the provided instructions. They do not necessarily need to create a zoom account to participate in your video calls.
Why Zoom?
Zoom and other video call apps can help in a variety of situations. For instance, teachers have begun to conduct classes with their students over Zoom since schools are closed. Iyashi Care patients are able to receive consultations through video conferencing with Dr. Yanami instead of conducting them face-to-face. Fitness instructors are hosting online exercise sessions.
Keiro Challenge: Practice scheduling your first video conference call with your family members. Then once you've gotten the hang of it, encourage your friends to join in on the fun.
For more on how to join, please see this document that lays out the step-by-step instructions.
For information on how to change your background to a virtual one, see this document.
For Zoom etiquette, please see this feature.
If you have questions about how to use video conference call platforms, please contact Keiro at [email protected].
Published: 3/27/2020