In this series, Keiro aims to share different aspects of caregiving through community members' stories.
In a report from AARP, researchers found that about 41 million family caregivers in the United States provided an estimated 34 billion hours of care to an older adult. With so many hours of their lives invested in being a family caregiver, this responsibility can often tax an individual's patience and create feelings of frustration or guilt. Researchers describe these caregivers as an often invisible part of the current health care system, despite putting in so many hours.
Every caregiver's journey is unique. But caring for an older adult is typically complicated, and it can become even more complex when your siblings and other loved ones are also involved. Having a large family can be a blessing, as there are more people to help. For others though, it can be a source of stress, with people feeling guilt, fatigue, and even resentment towards their brothers and sisters.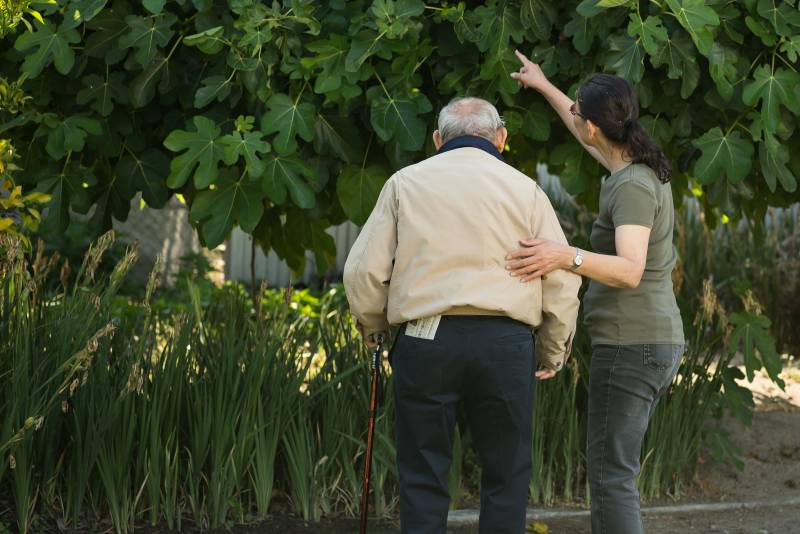 That caregiving experience, focusing on the negative impact of sibling dynamics, is often not shared publicly. And caregivers in Our Community face these same issues as well.
These are just some of their untold stories:
Sachi
"I thought this is it, my life is done."
After one of her brothers suddenly passed, Sachi became the primary caregiver for their mother, who was living with dementia. According to Sachi, that brother was mom's favorite son. Because of this, she and her other siblings decided not to share the news with their mother, but one of her brothers disagreed.
"He said, 'Mom shouldn't be lied to, she should be told the truth.' But we said no, we can't do that to her." Despite that discussion and without warning, her brother told their mother what had happened. "It was heartbreaking."
Sachi said her mother fell apart during her last days when she would remember why her favorite son wasn't visiting. She would call out, "my beautiful baby, my angel!"
In a study from the University of California, Berkeley, there can be a lack of consensus among family members, especially when dealing with a loved one's mental and cognitive condition. These interactions can be stressful and turn into disagreements.
Sachi's caregiving role didn't end when her mother died. Sachi's sister suffered a stroke shortly before their mother passed, leaving her right-side completely paralyzed. With nowhere else to go, Sachi became a caregiver once again. But the decision to care for her family wasn't easy.
"I thought I was going to die soon, because of the stress." Sachi explains that today, her life is completely tied to her sister's and it isn't easy. From wetting the bed intentionally being lazy, to raiding the kitchen in her wheelchair at night, Sachi admits, "I try to be there but I do hold a grudge against her for all the things I can't do anymore."
She adds that despite the difficulties, she still loves her sister and will continue to care for her. Sachi spent months improving her home to make it handicap friendly, going to incredible lengths to ensure her sister's comfort.
Right now, Sachi says what helps is her support system. "I would say you need some kind of support. My support is church. Anytime I'm feeling stressed out, they pray for me and we talk…" Sachi explains that having that network of people to lean on is helpful and has made all the difference.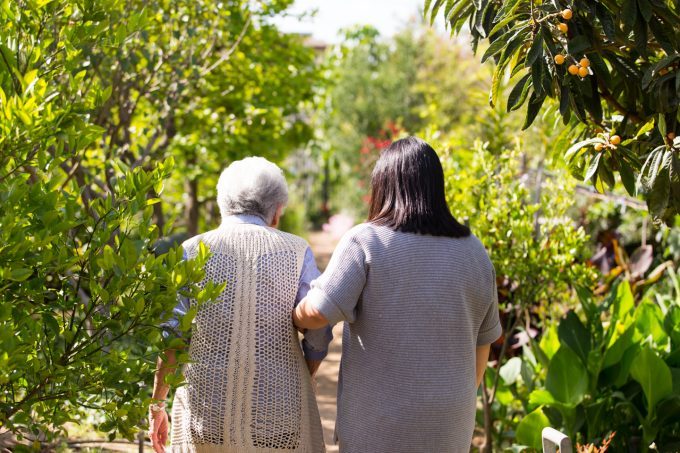 Frank
"That's the hard part. You know your family. You know they're not going to help you."
Frank's caregiving journey began when he helped his mother care for his father, which then transitioned into caring for her. He explained that his older brother was around but wasn't helpful in the ways that were expected.
At one of their family dinners, Frank remembered their father passing out. He asked his brother to help with the oxygen machine, but his brother began panicking and was unable to operate the machine. His brother eventually left, which forced another family member to help during this emergency.
It was just one out of many moments that left Frank feeling like he couldn't rely on his older brother anymore. "I looked at it more as 'is he capable of doing certain things?' And I decided he wasn't."
His brother was largely absent in caring for their parents, arriving hours late to help or not at all. Eventually, Frank said he stopped asking for his brother's help and support altogether.
Experts say firstborns often feel it's their job to make decisions for aging parents, expecting younger siblings to fall in line behind them. But for Frank and his older brother, this wasn't the case. As the younger brother, Frank took it upon himself to become the primary caregiver. He said, "you learn a lot about the family dynamic. Everything is more intense."
And yet, despite being his mother's primary caregiver and putting in the difficult hours day-to-day, Frank said he feels like he still didn't do as much. "People told me I did a great job but they weren't there with me. But until somebody points that out to you, you kind of think you didn't do enough."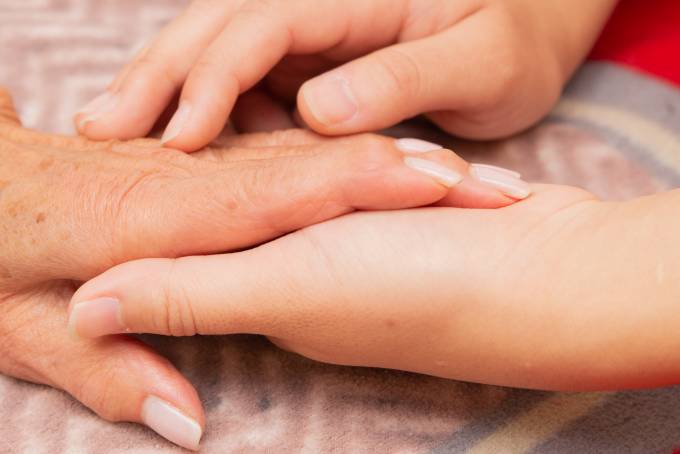 Glenn
"I have regrets. I think I could've done more. Lately, I'm still thankful and grateful for [my parents]."
It's been five years since Glenn's mother passed. He was her caregiver for a decade, living with her and keeping her happy. As the youngest child, Glenn even retired early from his job in order to care for his mother full-time.
Glenn cared for both of his parents primarily by himself, without the help of his brothers and sisters. "They weren't perfect but believe me I was not a perfect son either."
He said that the role of being a male caregiver had its unexpected moments.
His mother would develop sweat rashes underneath her breasts and urinary tract infections. In an effort to help her, Glenn found himself trying to find her a new bra. Glenn tried reaching out to his sister for help, but she ignored him. Eventually, he purchased a sports bra as a solution to keep her skin from developing sweat rashes.
"Here's the son taking care of his mother and lifting her breasts and drying her off, and applying urinary tract cream while on the toilet." And yet, challenges like these didn't stop Glenn from caring for his mother.
A recent report found that nearly 72% of male family caregivers who performed medical tasks reported that no one had prepared them to do so, much like Glenn.
"I really didn't know it was going to be as tough as it was." Glenn said he would often go weeks or months without a break. The stress alone was overwhelming and he remembers calling a meeting with his siblings, but not everyone showed up. And when he asked for help and asked for a little break in caregiving for their mother, Glenn recalled that "they looked at me like I was nuts."
When his mother passed, Glenn says he felt an incredible sense of relief. "But it was not for me. It was a relief that my mom wouldn't have to suffer anymore." He never once felt like he was missing out anything while caring for her. "Never came to my mind. I was taking care of my mom."
---
Thank you to our unspoken caregivers for sharing with us their experiences. If you or your family have a story to share to help other families in similar situations, please contact us at [email protected].