With the current COVID-19 pandemic, we have all been practicing physical distancing and staying at home as much as possible. Many of us have postponed or cancelled in-person medical appointments. But although we are trying to be cautious, we should not neglect our own health needs. Telehealth has become an increasingly popular option during this pandemic, as a safe way to continue managing our health.
Part 1: What Happens in Appointments
Part 2: Benefits and Limitations of Telehealth
While telehealth cannot replace all appointments and examinations, it has grown in popularity as a new tool that can assist and enhance the relationship between a patient and a doctor. For more information on telehealth, read Keiro's factsheet.
Keiro asked health care professionals in our community who are providing telehealth services about what these virtual appointments are like, and the benefits and challenges related to telehealth. We would like to thank physical therapist Dr. Natsuko Watanabe of Rising Sun Physical Therapy & Wellness in Newport Beach, and Keiro Board member and family medicine physician Dr. Claire Koga of Kaiser Permanente for making time to be interviewed.
Benefits of telehealth: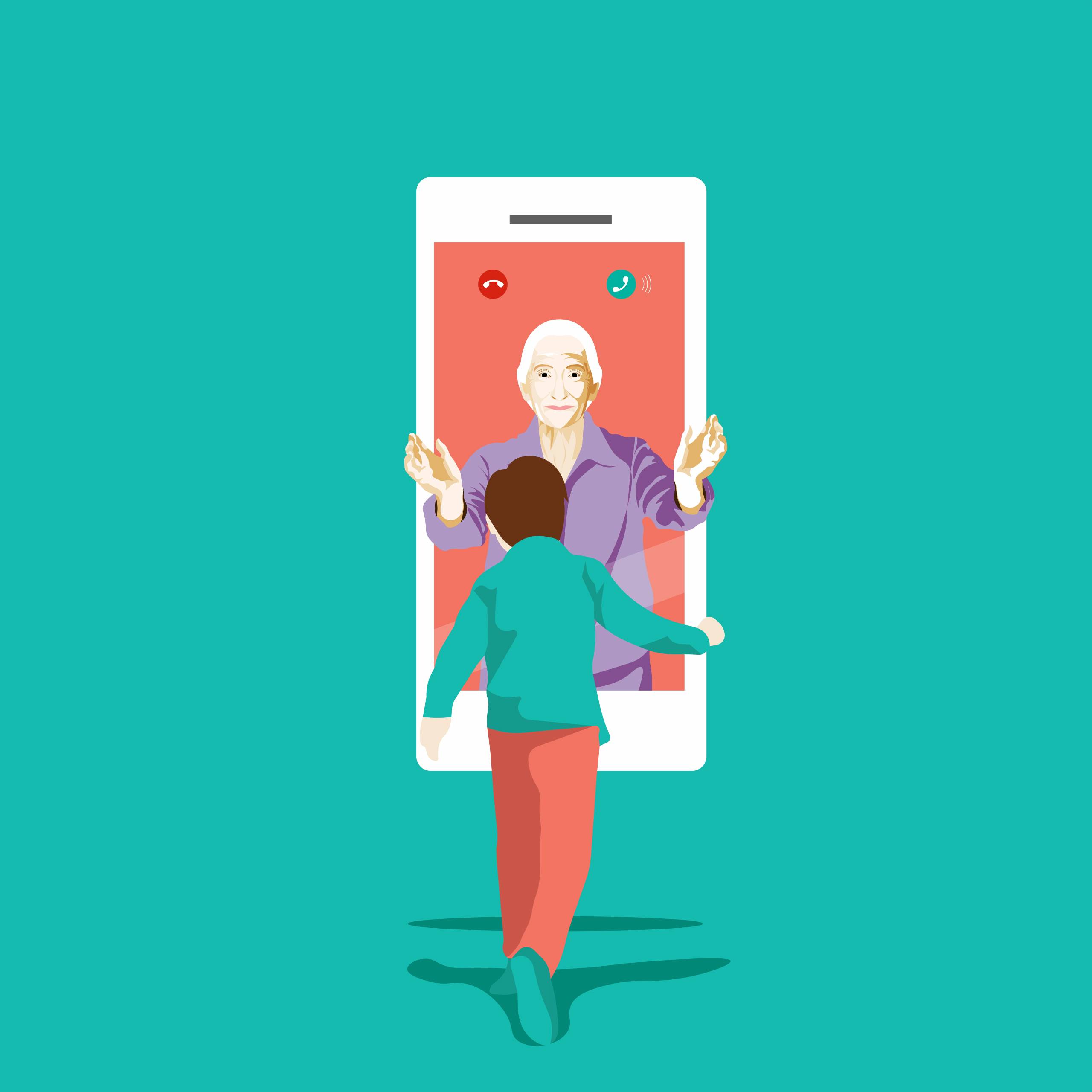 Dr. Watanabe said telehealth can save time and is a convenient way for her patients to access help. "Although manual therapy can help release bad tissue and improve mobility, awareness of [your] own posture, mechanics, movement, and function, along with knowledge of how to decrease pain at home is better than living with pain and dysfunction." She shared, "We think outside the box when it comes to treating a patient!" Added benefits include not having to worry about getting to the clinic, especially for those who have a harder time finding transportation, and those at higher risk for health ailments and or those with difficulties traveling due to pain to access care.
Dr. Koga also shared similar benefits – telehealth often means easier access to health care, as patients can get appointments more quickly and more frequently if needed. She also mentioned there is a reduced risk of getting exposed to illnesses, since you are not around other patients in a crowded waiting room.
Limitations of telehealth:
Telehealth can provide various benefits, but it still cannot replace all appointments. Dr. Watanabe mentioned that verbal commands can be difficult when assessing the patient's ability to do certain motions, as well as instructing them to do certain motions. Palpating or examining tissues through touch and feel of muscular and joint restrictions to seek for root cause may be difficult as well.
Dr. Koga shared how it can be harder to "examine a patient without a stethoscope and not have immediate access to vital signs." Despite some of the limitations, Dr. Koga still said that through her recent experience in exclusively doing telehealth appointments, she has found that "most of the problems patients came to the office for in the past, can actually be managed well by a telephone or video visit."
Can you share a situation when telehealth was beneficial to a patient?
Dr. Watanabe shared about a patient with shoulder pain who couldn't come to the clinic due to his medical conditions. His shoulder pain prevented him from performing activities at home, and he had difficulty sleeping. She said that the team was "able to decrease his pain by improving his posture through education and practice from the comfort of his own home."
What are the challenges you see regarding telehealth?
Dr. Watanabe pointed out that preconceived notions people may have about telehealth is one barrier to taking advantage of this new option. "Many may think exceptional treatment cannot be provided over a video session. The public needs be informed and educated about the benefits of telehealth sessions in order for them to feel comfortable with the treatment quality."
As businesses begin reopening, what role will telehealth play during COVID-19?
"Even as we reopen our offices up to more face-to-face [in-person] visits, I think we and our patients see that telehealth is actually a convenient and safe way to provide medical care," explained Dr. Koga. She looks forward to continue utilizing telehealth as a new tool to staying connected with her patients.
Keiro Call To Action: If you have not already, reach out to your doctors and other health care providers to see if they offer telehealth appointments. It is vital that we all continue to manage our own health during this pandemic, even if our concerns may seem less urgent.
Published 6/16/2020
---
Rising Sun Physical Therapy's Physical Therapists promote Optimal Health and Wellness through education, advanced manual therapy, and structured mobility and strengthening programs. Located in Newport Beach, their therapists are dedicated to providing personalized care that fits the patient's individual needs taking into consideration the patients' occupation, lifestyle, budget, etc. for more information, visit https://www.risingsunphysicalrehab.com/.