Keiro Class Helps Older Adults Incorporate Ride Sharing into Their Daily Lives
Service Learning Program (partnership with Keiro and Kizuna)
Roy Onishi and his wife Fran have been regulars at Keiro classes and events, but Roy says the Service Learning Program held in partnership with Kizuna has been the most memorable. The program allowed him to learn about a new alternative transportation: Uber.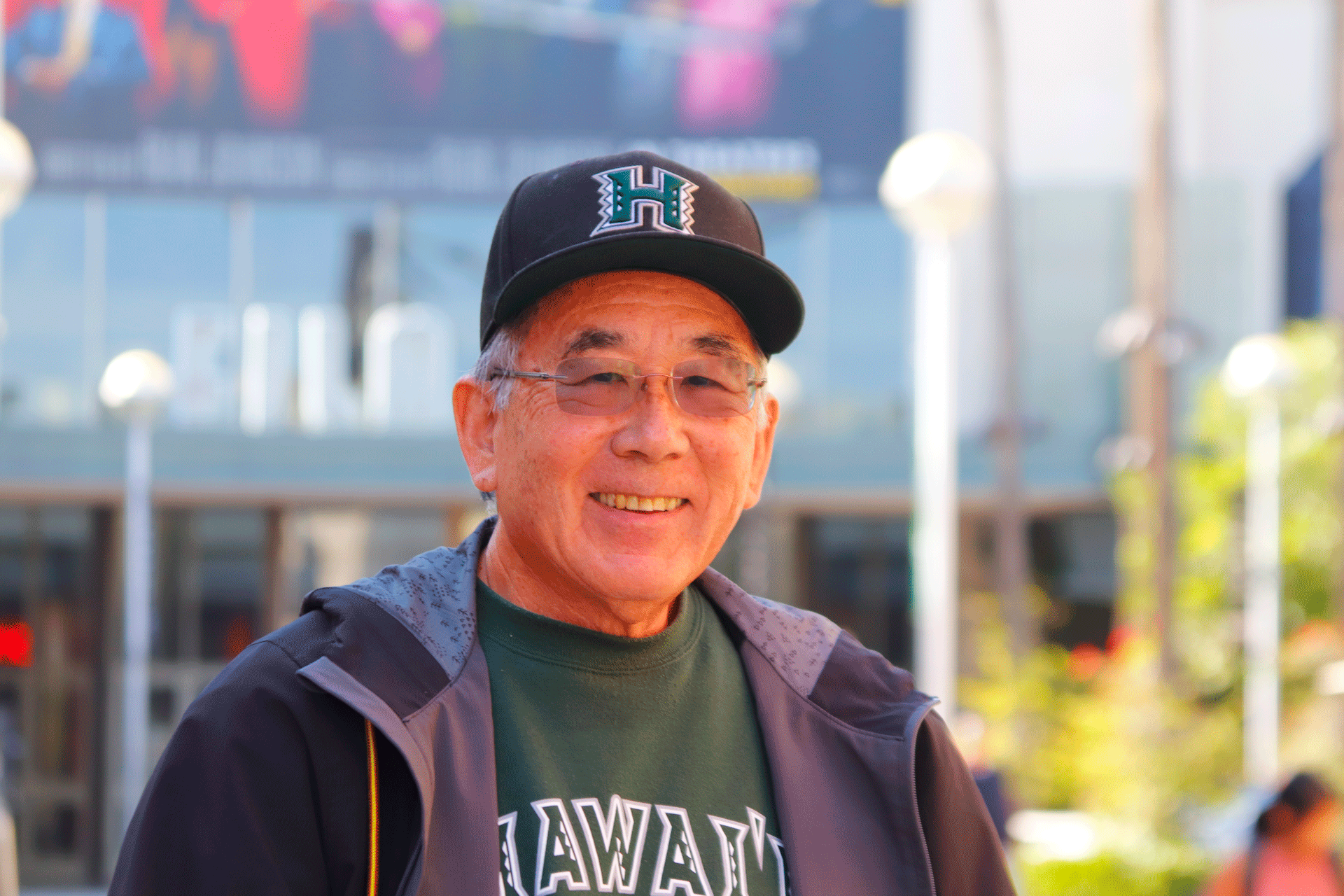 A member of the Orange County Buddhist Church, Roy first found out about the Service Learning Program through his wife. "We were interested because we had heard about Uber but had no idea how it worked," he says. Through his job working in Angel Stadium's parking lot, Roy has also observed an increase in recent years of people using Uber and other ride sharing services to get to games.
The Service Learning Program for Uber included two separate sessions during which high school students taught older adults about this new technology. The first class focused on setting up an account with Uber on their smartphone. The following weekend, the students and older adults used their Uber accounts to request a ride to a local grocery store, where they shopped for ingredients they could use at the church to cook a meal together.
Roy was able to quickly apply what he learned when he and his wife took a trip the following week. "We actually had real experience and need for it on our trip. From the airport to the hotel in Memphis we used Uber, and that worked out well. It was very convenient," Roy says. The couple were going on a cruise the following day, so Roy did not want to rent a car the night before. He says for this particular trip, the convenience of Uber really helped – especially since their flight was delayed. "If we did prearranged transportation, I would have had to change that," he says. "So, Uber was convenient, because when you get there, you just call them, and there they are."
During the course of the entire trip, he used Uber multiple times, including when his wife was not feeling well and had to go to the hospital. They relied on Uber once again from the hospital to the airport when it was time to return home.
Roy has since used this form of transportation numerous times for short distance travel. And so far, he says every trip has been a pleasant one with no bad driver experience. He says he does not have safety concerns, but adds that he has not used the service alone. "I think part of it is, that the Uber rides have been with my wife. I was more comfortable because it was two people," he says.
Roy says the class was pivotal in not only learning but incorporating a new type of transportation into his daily life: "I'm not so sure if I would have gone out of my way to just say 'I want to learn Uber.' So, the class was a big influence in the ability to use it."
---
Read Gini Ishida's story of designing a program at First Presbyterian Church of Altadena
Read Kay Yamada's story of learning advanced iPad techniques
Read Dorothy Kirkland's story of Keiro programming at First Presbyterian Church of Altadena