Caregiver Stress and Its Impact
The caregiving experience can be rewarding, but can also create stress along the way. Studies show that stress, if prolonged, can affect a caregiver both physically and mentally, which increases their risk for a number of health problems including substance abuse, diabetes, obesity, and heart disease (Caregiver's Toolbox, 2018). Along with chronic illnesses, 40-70% of caregivers live with significant depressive symptoms (Pfender, 2019). As stress may sometimes lead to burnout, it is vital to take a break or find respite care before the caregiver reaches his or her breaking point. (Family Caregiver Alliance)
Respondents to Keiro's recent caregiver surveys also urge the importance of making time to do activities that will allow them to refresh.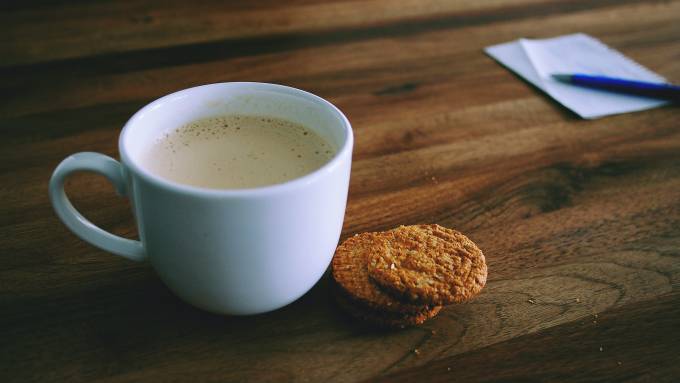 It's Okay to Take a Break
When asked what advice they would give to other caregivers, community members stressed that in addition to creating time for yourselves, being healthy, active, and getting enough sleep are also key. One answered, "in order for you to help the loved one you are caring for, you must take care of yourself first."
Caregivers in our community may feel that it is shameful to ask for a break because they think they should be caring for their loved ones at all times. Although your loved one may tell you that they do not feel comfortable without you, remember that you are not doing anything wrong by taking a break to take care of yourself (Family Caregiver Alliance).
Finding Ways to Take a Break
Keiro asked our community caregivers to share how they take a break and advice for other caregivers.
A couple of respondents recommended to seek help as a way to make time for a break. Having a paid caregiver or a family member come in several days a week to help, is one way the primary caregiver can have time to themselves.
When they get a break, caregivers shared that they enjoy doing activities such as outings with friends; jigsaw puzzles; exercise like boxing, running, and walking; or simply relaxing and doing nothing. Others said they finally have time to do errands they would not have been able to do otherwise.
One respondent practices meditation as a way to de-stress, noting, "with Mindwell (a meditation application), you can indicate where you are on a stress scale and indicate where you want to go. The app uses music, images, and positive reinforcement to reduce your stress and move you to a better mindset." The application also allows you to preset the length of your meditation session. Another individual shared that listening to a music playlist helps with getting a better night's rest.
One community member responded that changing the way they approached caregiving reduced their stress level in the first place. This individual cared for a loved one with dementia, and their turning point was using the Validation System (vfvalidation.org) and its techniques to communicate with their loved ones.
Another tip is to prioritize quick mental health checks by taking notes on how you are feeling and revisiting your progress (Caregiver's Toolbox, 2018).
Keiro's Call to Action
When caring for a loved one, check in with yourself. Reflect on what you like to do when you take a break. Is it cooking or baking? Maybe it is taking a walk outside? Playing an instrument? Let us know what you enjoy doing on your breaks by emailing [email protected].
Regarding Respite Care:
Respite care provides short-term relief for caregivers. Whether it is half a day, or several weeks, care is provided at home, in a health-care facility, or an adult day care center. (National Institute on Aging)
If you are looking for respite care, there are a number of different resources available. According to AARP, in-home services, community programs such as adult day care centers, and even some senior living facilities offer short-term respite options. The National Respite Network locator can help you find what best fits your needs. (Steps to Find A Break as a Family Caregiver)
---
Resources:
Caregiver's Toolbox. (2018, February 28). Caregiver Fatigue: Why You Need a Break and How to Take One. Retrieved from https://thecaregiverspace.org/caregiver-fatigue-why-you-need-a-break-and-how-to-take-one/
Llc. (n.d.). Home. Retrieved from https://vfvalidation.org/
Pfender, E. (2019, July 5). Caregiver Statistics Broken Down By Age, Gender, Race Infographic. Retrieved from https://caregiverconnection.org/caregiver-statistics/
Respite Tips: Taking a Break From Giving Care to Someone in Need. (n.d.). Retrieved from https://www.caregiver.org/respite-tips-taking-break-giving-care-someone-need
Steps to Find a Break as a Family Caregiver. (2016, October 24). Retrieved from https://www.aarp.org/caregiving/answers/info-2017/caregivers-break-respite.html
"What Is Respite Care?" National Institute on Aging, U.S. Department of Health and Human Services, 2017, www.nia.nih.gov/health/what-respite-care.