In mid-April, I had the opportunity to attend the American Society on Aging's (ASA) "Aging in America" Conference in New Orleans. ASA is one of the largest associations of aging services professionals in the U.S. and provides extensive educational and networking resources. Over 3,000 leaders and professionals in the aging field gathered for ASA's annual multi-day conference to share and learn about research, best practices, and innovation. This was my third time at the Aging in America Conference – I first attended as a co-presenter several years ago on the topic of "Outreach to Older Men for Evidence-Based Programs."
The days were jam-packed with networking events and education sessions on every aging topic imaginable. I sat in on seminars ranging from the future of autonomous vehicles to the use of medical cannabis in senior living communities to legislative updates on hospice and palliative care support.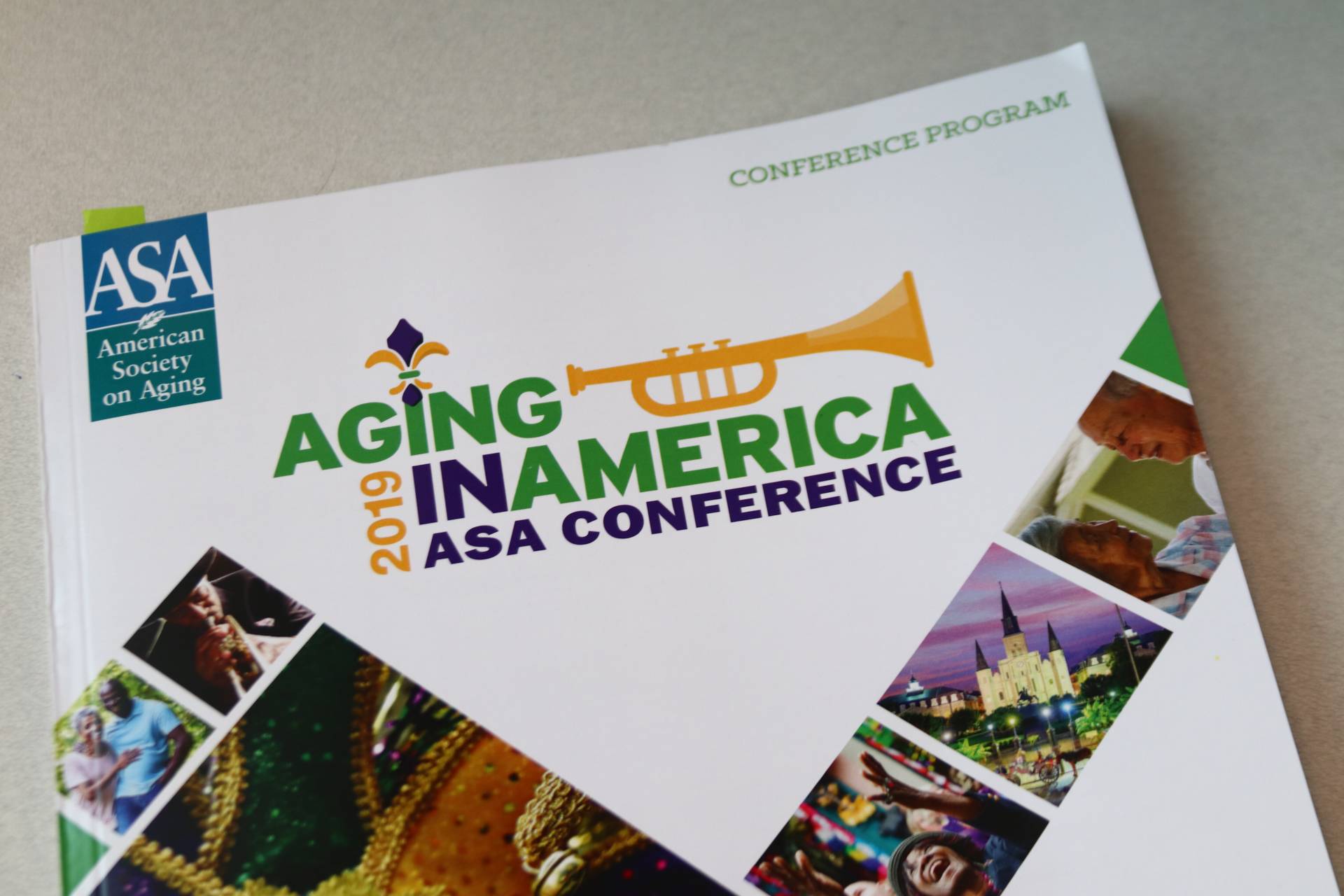 Several themes were echoed throughout the presentations and the conversations I had with other attendees during the conference:
The growing epidemic of social isolation and loneliness among older adults.
No matter what sector of society, everyone seemed to recognize that collectively we have a responsibility to address this pressing issue – and that everyone can contribute solutions in some way."
The importance of technology and how it can both support and enhance quality of life as people age.
From easing workforce shortages to telemedicine to alternative transportation options, technology has the ability to help people in so many ways. And as development gets faster every year, it is vital that both older adults and professionals continue to be a part of the conversation – to ensure that these products are actually beneficial and user-friendly. Yet at the same time, we were constantly reminded that technology can never replace the value of human connection.
The power of collaboration across a diverse group of organizations, companies, government entities, and other stakeholders.
The "silver tsunami" is here – 10,000 people turn 65 every day and by 2035, older adults are projected to outnumber children in the U.S.1 No single company can be all things to all people. Partnership and collaboration are key to meeting the growing need, providing a variety of choices, and filling gaps in care.
One of the most compelling seminars was AARP's session on "Millennials: The Emerging Generation of Family Caregivers." As I am a millennial who has been a family caregiver in the past and anticipates being one again in the future, this session really hit home for me. Nearly 10 million family caregivers are millennials and they provide on average more than 20 hours per week of care, including housekeeping, transportation, and nursing tasks.2 I hope this issue continues to gain traction, so that they too receive the support they need.
I always enjoy attending conferences and seminars like these. It gives me a chance to step back and look at the bigger picture of aging in America, as well as to see what others in the industry are doing. It is also extremely gratifying to hear that what Keiro has prioritized – whether it be addressing social isolation through our grants program, supporting family caregivers for nearly 20 years through our annual Caregiver Conference, or collaborating with our community partners to meet the needs of older adults wherever they call home – is in line with the priorities of the aging services field across the nation. And thus, we can continue to meet the evolving needs of older adults and their caregivers in Our Community.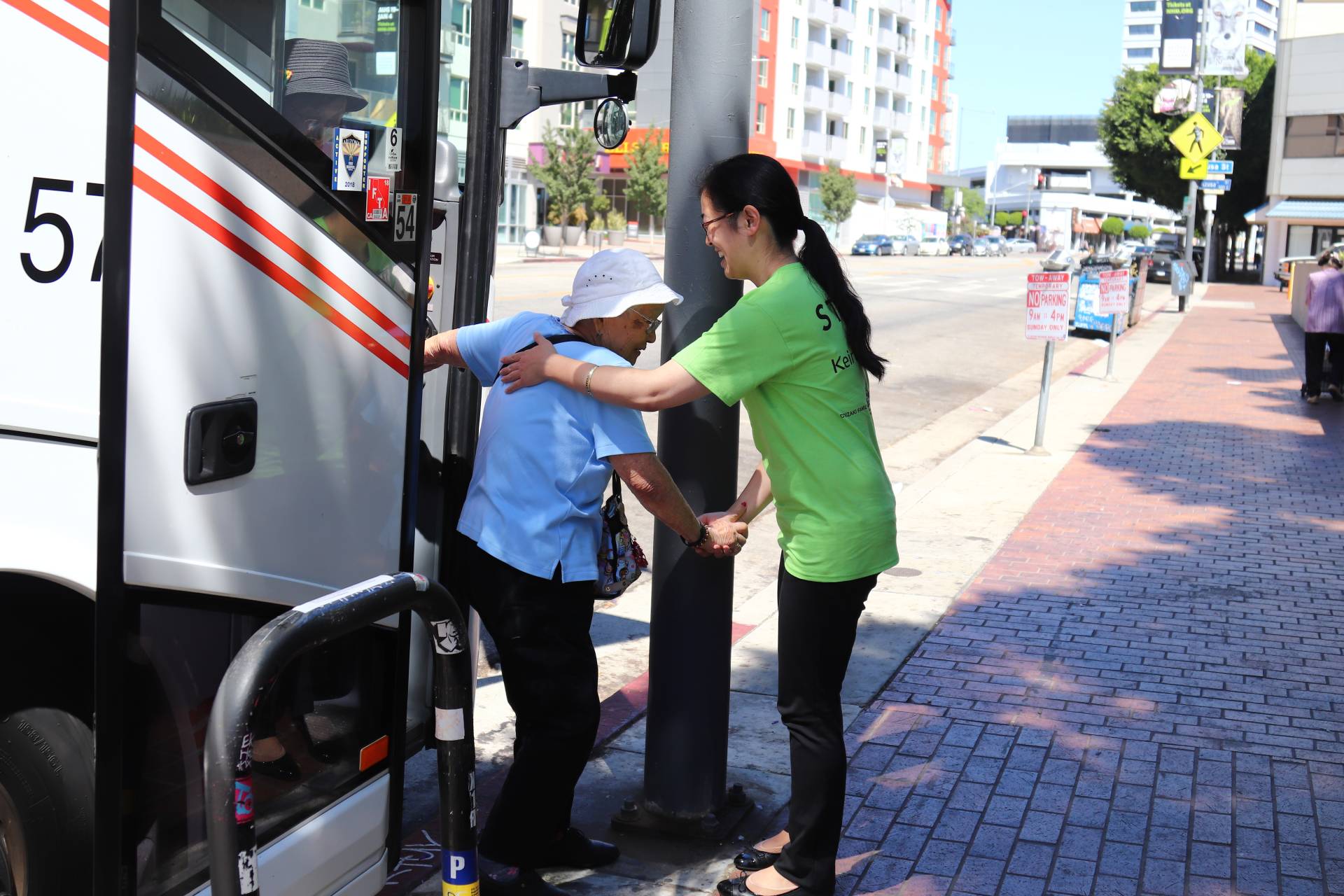 1: https://www.aarp.org/home-family/friends-family/info-2018/census-baby-boomers-fd.html
2: https://www.aarp.org/content/dam/aarp/ppi/2018/05/millennial-family-caregivers.pdf