Note: the interview and initial writing of this article were conducted pre-pandemic. Currently, all choir groups have adapted and transitioned to online practices.
Read Part 2: The current pandemic and hopes for the future
It's no secret that eating right, exercising, and getting plenty of rest can help us stay healthy. One lesser-known finding is that singing in a choir can breathe new life into the bodies and minds of older adults.
Members of various Japanese choir groups in Southern California are experiencing the benefits of coming together and singing. Some of these groups have received funding from Keiro's Grants Program which has helped to provide opportunities such as concerts, rehearsals, and outings for older members to come together and perform for the Japanese and Japanese American community.
Joy of Performing Leading to Less Isolation
One such group, Orange County Friendship Choir (OCFC), said singing together in a choir is a different kind of joy for some of its oldest members. Organizers explained that they believe singing in a group setting is good for their health.
"When we sing in a loud voice, the act of creating your voice and projecting is a good way to refresh yourself." For Hiroshi Kamei, former chair of the OCFC group, participating in a choir has a powerful impact for older adults, and fellow members agree.
"The joy experienced when we perform is, I think, different than doing it on your own," said Asako Shimura, vice chair of the group.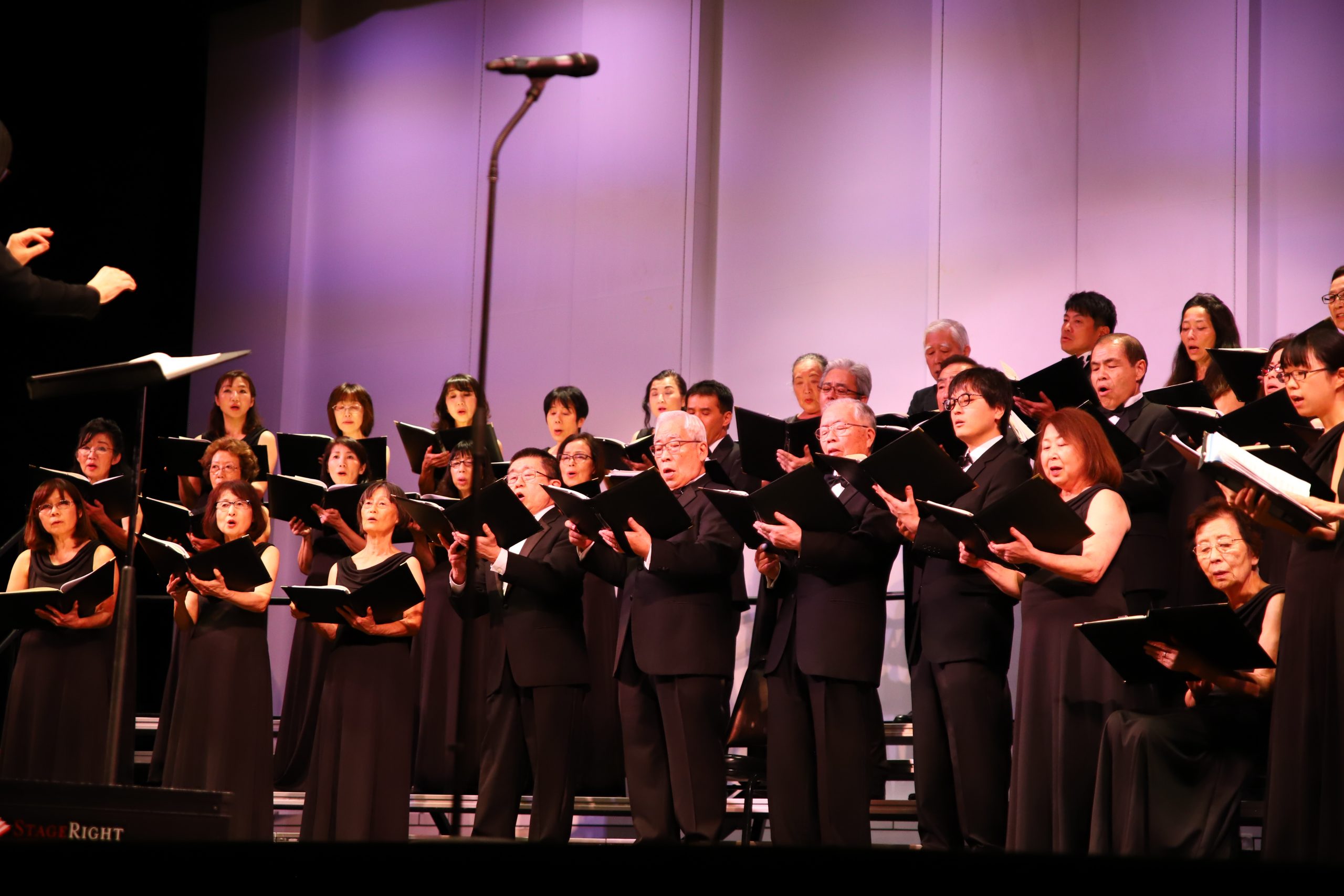 According to a study published in the Oxford University Press, feelings of joy in a choir setting provide positive benefits for mental and physical health for older adults. Researchers found that this was especially true for people of color, showing a decrease in loneliness and apathy after singing in a choir group.
The benefits are likely stronger when choir groups are culturally programmed for older adults. Findings from the Milken Institute School of Public Health at the George Washington University revealed that those who participated in choral groups had better morale, less loneliness, and were more active from those who didn't. Researchers also reported less falls, fewer doctors' visits, and less medication use.
A Sense of Connection and Community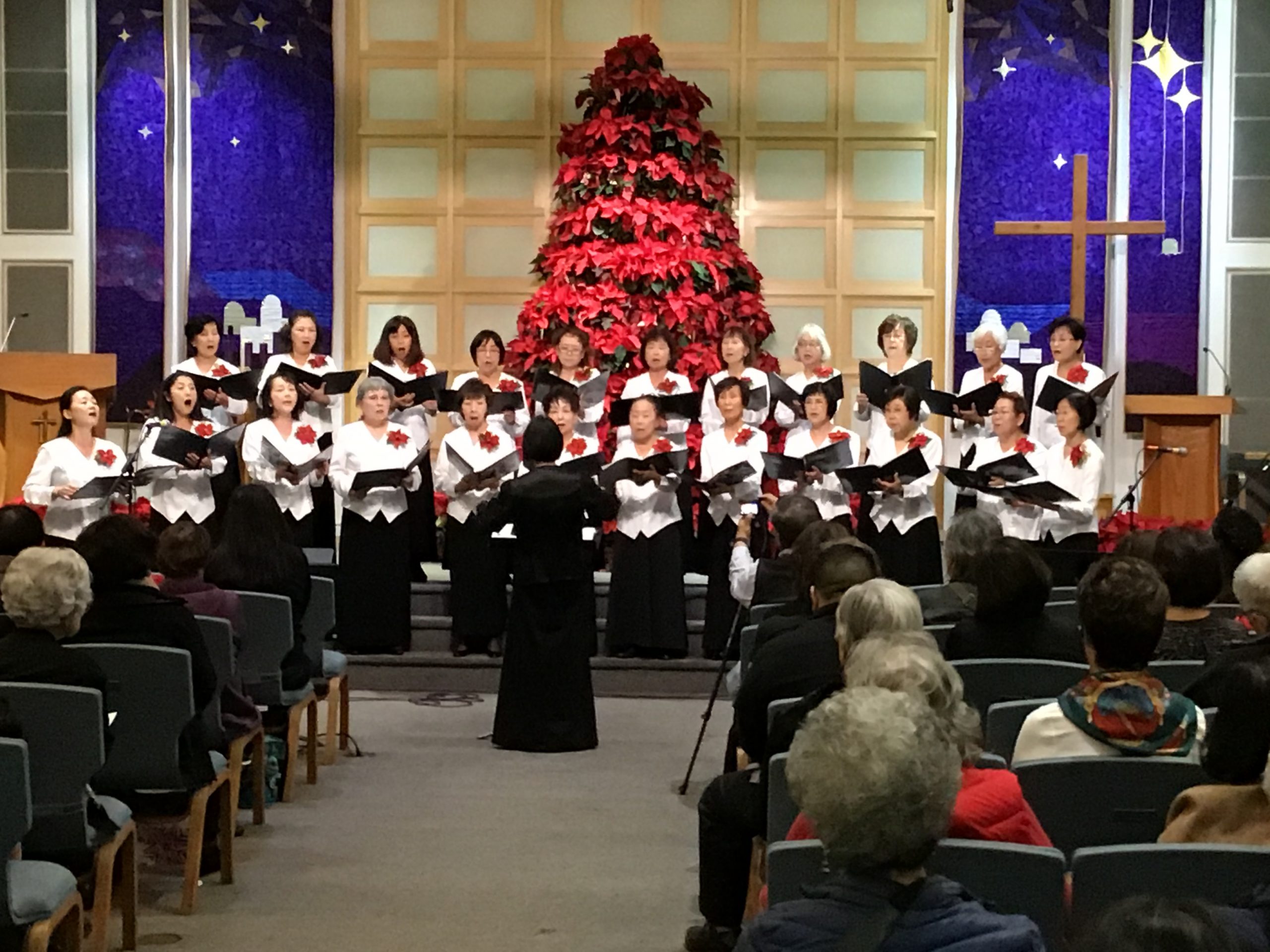 Sakura Chorus, an all-female choir group in the community, mentioned that opportunities from singing in a choir also help curb loneliness and social isolation for its performers. With help from the Keiro Grants Program, the choir group was able to provide transportation to and from concerts and rehearsals for its aging membership.
"As we get older, it gets more difficult because fewer people are driving themselves," Junko Noguchi, vice manager of Sakura Chorus explained. The group meets once a week in the mornings at Faith United Methodist Church in Torrance.
Among its members, Junko said one woman who is in her 90's isn't able to sing anymore but still makes an incredible effort to participate in the group.
"It's good for her just to come and to listen. I think that's so great," Junko said. This woman has been a member of Sakura Chorus for over 30 years and still remains part of the community.
Seiko Yajima, who is part of the Los Angeles Men's Glee Club, explained that choir performances give older adults a reason to get out and about. With support from the Keiro Grants Program, the club held its annual concert, giving its singers the opportunity to come together, rehearse, and perform. He said as people age, it becomes increasingly difficult to leave home. "To go out from your home is very, very hard," but Seiko stressed that it is "important for seniors."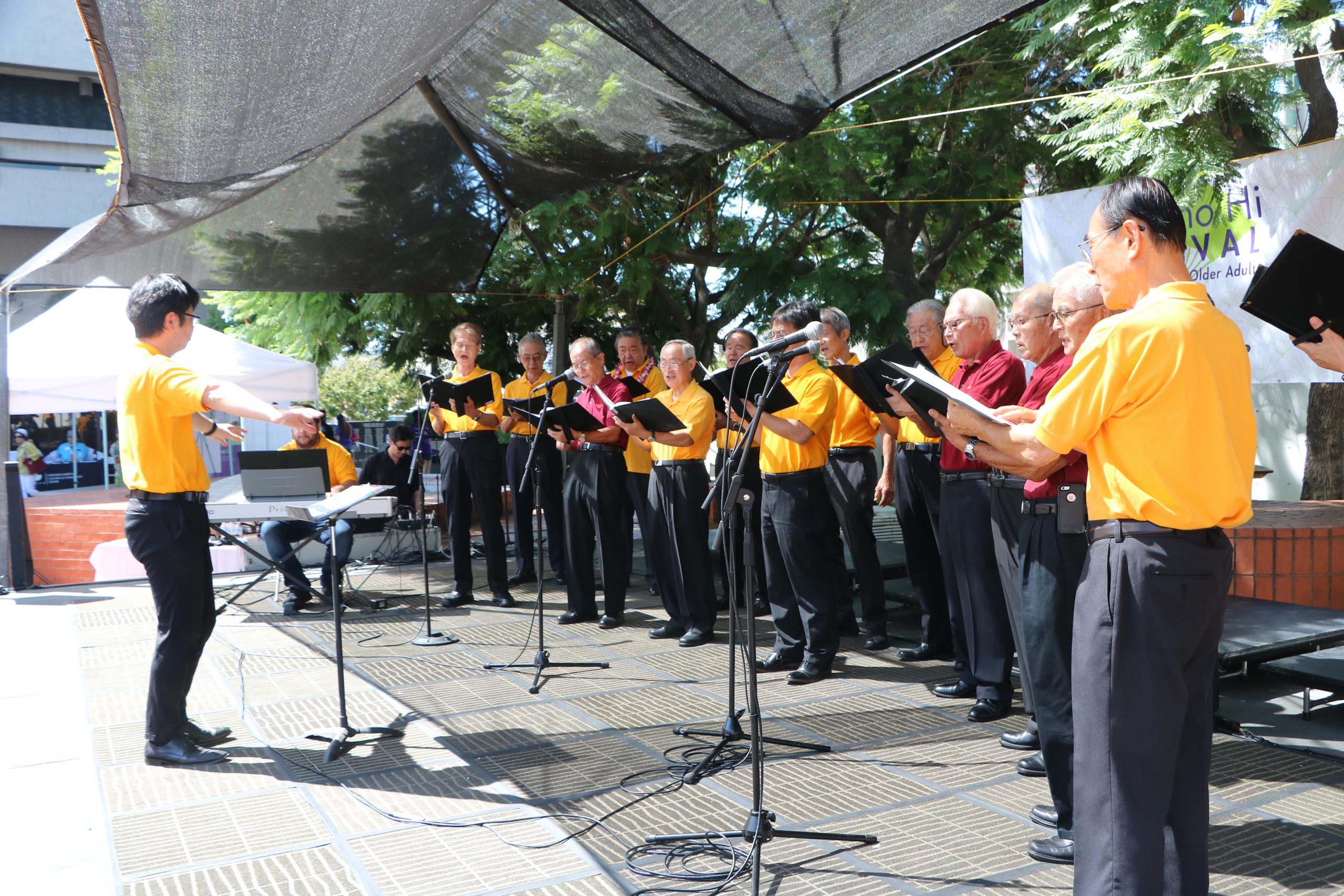 A 2012 study from Tilburg University in the Netherlands described cultural activities and hobbies like singing as having the strongest effect of social integration among people 55 years and older. The findings attribute these positive outcomes and better social connectedness to stronger relationships made during leisure activities. In other words, the opportunities to create friendships at rehearsals and concerts can reduce social isolation and loneliness.
Members in the Los Angeles Men's Glee Club shared that the ties they made go beyond their regular practices, and the group gathers together as a group outside of their singing activities. From New Year's parties, to welcoming in a new member, they coordinate ways to have social gatherings for fun.
Choral Singing as a "Japanese thing"
But most of all, the collective nature of choral singing brings together older adults with a shared cultural background.
"Japanese people love choral singing." shared Naoko Suga, who is a classically trained opera coach with the South Bay Singers. "The discipline, process, and rewards of choral singing aligns itself with the mentality of Japanese culture. I think that's why many Japanese people are innately drawn to it."
Naoko explains that in Japan, choral music is all about "isshoni hitotsuno mono wo gambatte tsukuru," which means "collectively creating one single thing together." While the individual benefits of participating in or listening/watching a performance are important, this idea sums up what music and the arts is all about in our community: bringing people together.
Continue to Part 2: The current pandemic and hopes for the future
---
Orange County Friendship Choir: http://ocfc-choir.com
LA Men's Glee Club: https://laglee.org/
South Bay Singers: https://www.southbaysingers.info/