During Keiro's 2012 Women's Wellness Conference titled Lessons My Mother Taught Me: Empowering Women for Lifelong Vitality, we learned that women are the primary transmitters of cultural beliefs and practices in families. The women (and men) who attended that conference and their friends and family members helped Keiro create a personal and collective legacy for our community by submitting recipes, memories, and photos of their mothers that have been compiled in this keepsake book, Recipes My Mother Taught Me: A Collective Legacy of Recipes and Remembrances. Through these recipes that our community shared, we can see that mothers gave more than a meal–they gave family histories and lessons by which each person live their lives.
This Mother's Day, we want to re-share this compilation of stories and recipes, and urge those of you at home to share your recipes and legacies. Happy Mother's Day and thank you to all the mothers out there keeping your legacy alive through the art of cooking.
View the full Cookbook here: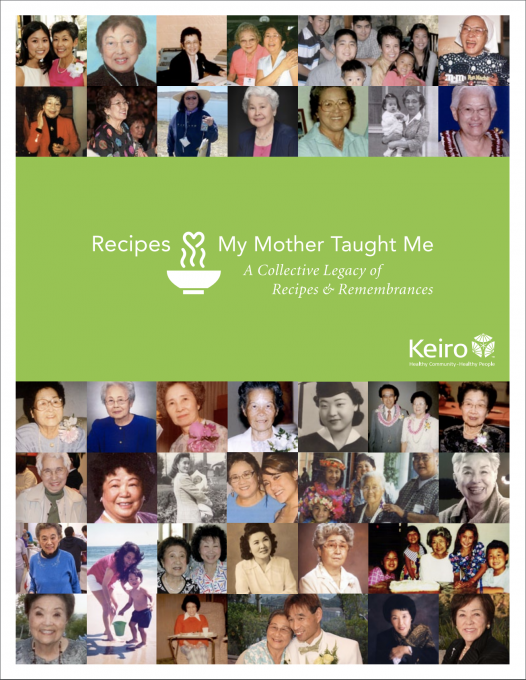 If you have a recipe and story to submit, please email [email protected].