Pointers from a Geriatric Licensed Clinical Social Worker
Written by: Shiori Lange, LCSW
American writer Mark Twain once said "Age is an issue of mind over matter. If you don't mind it, it doesn't matter." Living a life you want to live where you are not affected by the concept of your "age" or the number suggests, and have dreams and hopes, whether large or small… I'm sure many hope to live that kind of meaningful time and live through life.
Now, while age may just be about your perception and seems like it's something you can overcome. However, according to law of nature, our bodies do decline in strength and the need for seeking various support along with aging is something everyone has to go through in this aging society today. Just looking at the state of California, it is estimated that by 2030, there will be over 1 million older adults who need some type of caregiving assistance (Public Policy Institute of California, 2019). Regarding caregiving, geriatric healthcare professionals and elder care professionals have been focusing more on "Psychosocial needs" in older adults. Let's look at what this means, which is just as important as our physiological/biological needs.
To say it simply, this is a psychological, social factors that are necessary to maintain a healthy body and mind. Maybe some may not understand what this means when combined with aging without specific examples. In order for us to safely live in the environment you have long lived in and continue to do so, let us look at what these needs are, and the support system we have today.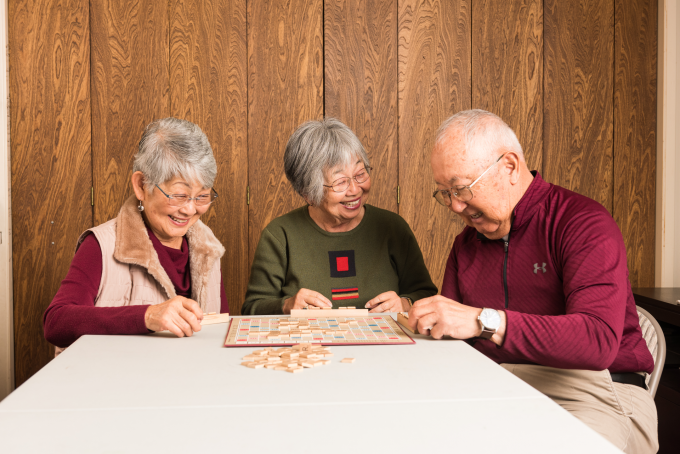 Psychosocial Point in Clinical Social Work
I personally have an opportunity to provide services to many older adults and their family members on a daily basis. The first thing we as geriatric licensed clinical social worker conducts is to understand and analyze the situation that the patient is going through. Then, we assist patient/family members to set care goals based on psychosocial assessments, and create a care-plan to meet these goals. We then support to fill in the gap between the goals and the current situation.
There are various factors, but simply put, the following are some psychosocial matters you may want to check in order to live a fulfilling life after retirement.
Mental Health: Depression, Anxiety disorders, feeling a sense of loneliness or not, Grief, Substance/prescribed medication/alcohol abuse
Brain Health: Mild cognitive impairment, Dementia
How you face various stressors: Health issues, Financial issues, Relationship issues, Intimacy and Sexuality issues, issues surrounding maintaining your Independence, issues related to end of life plan/care
Presence or absence of support systems: Family, Friends, Neighbors, Caregivers, Healthcare team, Activity Group, Community
Presence or absence of spirituality/ikigai: Religion, Culture
Are there any in this list that you have a concern? Geriatric clinical social workers provide clinical psychological counseling to those who may have mental health issues or searching for ways to face stressors. Those who do not have anyone to rely on, or those who have family members that are far away to provide support, we provide ways for individuals to expand their support system in order for their lives to be safer and meaningful. We also provide care consultation and explain social services available for those who may be facing financial issues due to low income, or feel worried about living alone.
When to Ask for Help
Most people seek consultation from specialists at the time when crisis occurs. In current times, medical field has pushed forward with promoting preventative care, and you often hear how to "prevent" some medical issues, but in the psychosocial field, especially in mental health area, there is much more work to do surrounding "preventative" care that can be done. Instead of waiting until the last minute and to just do what the specialist tells you because you don't have the capacity to think what you want to do, the most important thing is for your wishes to be prioritized whatever step you are at. If possible, I recommend seeking periodic appointment with a specialist to understand the mental health and brain health, as well as your current situation, and start talking about care plans early in your retirement.
Who do I Seek Help from?
There are many geriatric specializations, and many people may not know where to start or who to seek help from. If you have a good relation with your primary care physician, you can ask your primary care physician or the nurse. If they believe that you would benefit from psychosocial help, they will often refer you to a hospital, insurance company, medical group, or local social service agency social workers/case workers. If mental health is the main issue, you can seek help from Licensed Clinical Social Worker, Clinical Psychologist, Licensed Marriage and Family Therapist, or Licensed Professional Clinical Counselor that has license in the state of California to receive clinical psychological counseling. The specialist can provide counseling for older adults and their family members to help your own mental health, strengthen support system, support creating an environment so you and your loved one can have a healthy environment whether it is dementia related or caregiving related issues.
Finally, Mark Twain also said this "Let us endeavor so to live that when we come to die even the undertaker will be sorry."
---
About the Author: Shiori Lange, LCSW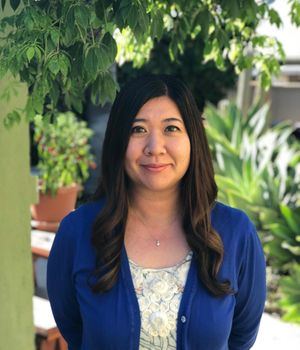 Shiori Lange was born and raised in Saga, Japan. She came to the U.S in 1999 to attend University in Tucson, AZ where she obtained her Bachelor of Family Studies and Human Development degree. She moved to Long Beach, CA in 2011 and obtained her Master of Social Work degree from California State University, Long Beach. In the past, she provided geriatric care consultation, case management and mental health counseling. She also facilitated various kinds of support groups and served as a MSW/BSW student Field Education Supervisor through NPO and Public Agency. Currently, she works full-time as a Geriatric Medical Social Worker at a Health Care Center in Seal Beach providing psychosocial care (Post Acute Care, Supportive/Behavioral Health Care, Palliative Care) for individuals and families. In 2018, she opened her private practice office in Long Beach. She works during weekends to provide behavioral health psychotherapy and geriatric care consultation. Shiori specializes in Older adults, Family, Caregiving, Dementia, Mental Health, Grief and Mindfulness.