Tips from Megan and Diana Ono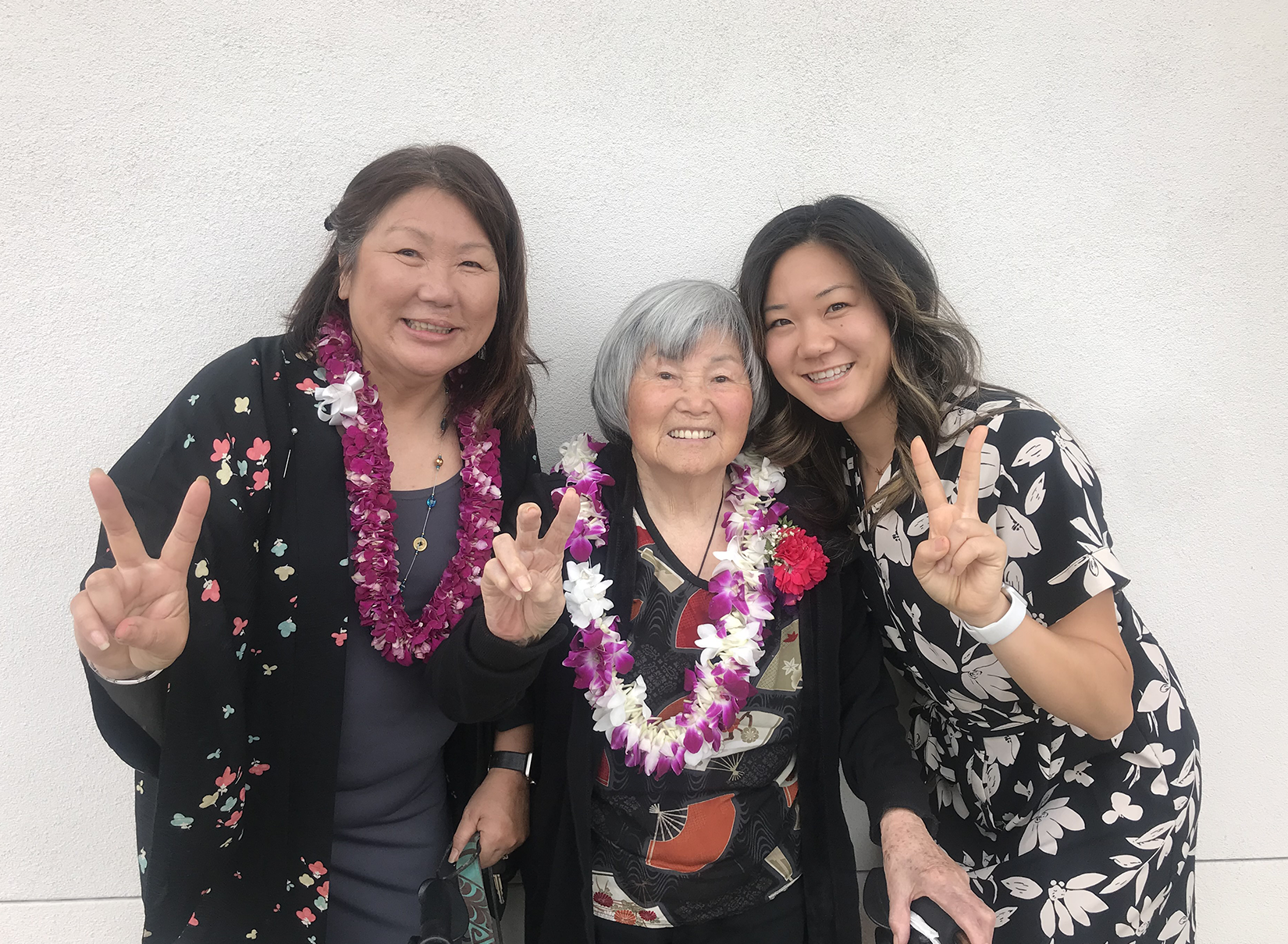 Diana and Megan Ono are currently caregiving for Megan's grandparents, Tomiko and Tatsuo Ando. As they go through their caregiving journey, they shared helpful advice for future caregivers based on their experience.
Here are tips from Megan and Diana on what to prepare when caregiving for a loved one:
Have a support system
Caregiving is not a journey taken alone; having a support system of people who can assist you is very important. The two recommend that if family and relatives are not enough for a support system, seeking outside help from programs like Iyashi Care, community members, or friends, would be key in caring for a loved one. Diana shared, "Our family is lucky, we collaborate and work together. The grandchildren call grandpa and take turns, so it's really nice to have support system like these. If you don't have it though, you need to create one yourself."

Self-care
Diana said this is one of the most important pieces of advice for a caregiver, which she learned through Keiro's Caregiver Conferences. She makes sure she regularly takes a break from her caregiving duties. She shared, "You have to take care of yourself, or else how are you supposed to care for your loved one? You have to be physically and mentally healthy as a caregiver. It's good to have hobbies or exercise programs. And make sure to socialize with your friends and family."

Be creative when spending time with your loved one
Whether it is doing their favorite activity or asking questions about their past and hearing their stories, the two recommend being creative and cherishing the time available with your family. They especially enjoy creating fun short videos on cellphones and sharing stories with each other. Diana also shared the importance of finding a hobby for their loved ones too. "Make sure they have a hobby or start one while they are still healthy and of mind such as puzzles, coloring, card games, reading, musical instruments, singing, tai chi, hula, gardening, etc. That way, they will continue to have some interests to pass the time."

Maintain a sense of purpose for your loved one
Megan shared that maintaining a sense of purpose for her grandparents is an important part of caregiving. She shared how she would ask about their life and stories behind items around the house, such as their chinaware, family recipes, etc. It is important to let them know that their history and stories are appreciated.

Get the next generation involved NOW
Diana stressed, "You have to be taught about this. If you don't know, you don't know." Megan agreed that she is always looped in with family matters and that she feels prepared when she may need to take on a bigger caregiving role. Megan said, "I know the kinds of questions to ask, and I can do it preemptively rather than being reactive."

Normalize difficult conversations
Diana shared how trusts, wills, end-of-life decisions, and finances are always touchy subjects, but she stressed the importance of normalizing discussions about them. She said, "There's always tension around those conversations, but it's important to discuss them regardless." Both Diana and Megan agreed that everyone should have their paperwork done now and start thinking about their future needs, rather than waiting for a crisis to occur.

Spend time with your loved ones while they are still healthy
Diana shared how important it is to travel places and spend time with your loved ones while they are still healthy. She shared, "It's important to get to know them, their interests, friends, and what they enjoy now. This way you can reminisce about these shared events later."
To read about their caregiving journey, click here.