Members of the Pasadena Nikkei Seniors group have noticed an incredible change within their organization, after three years of participating in the Keiro Grants program. From The Dodgers Stadium outings to blueberry picking at local orchards, the organization is seeing more people at their events, thanks to the added support and funding.
A volunteer-led organization, Pasadena Nikkei Seniors has more than 40 years of history. PNS got its start when a group of Sansei high schoolers wanted to host a poppy hanami (flower viewing) for their grandparents' generation in the Pasadena area. Eventually, the organization grew to serve the area's aging Japanese American population, providing various programming such as monthly luncheons and occasional outings.
Blended Generation
Over the years, PNS has successfully transitioned in terms of the constituents they serve, from Issei, to the Nisei, and now, slowly, to the recently retired Sansei generation.
In addition to added interest in activities, board members Scott and Ron say there is also more engagement between generations. At first, the mix between Nisei and Sansei was met with some challenges, but over time, the organization as a whole has benefited from the generations coming together.
At the beginning of the grants program, PNS served roughly 40 lunches at their monthly luncheons, where older adults pay $1 to enjoy a meal and a game of bingo. Now, Ron says, their attendance has climbed to nearly 70.
"It doesn't sound like a lot, but we've almost doubled. For us, it's significant and there's more of a generational mix," he said. "It's a much more fun atmosphere with the mix."
Photo courtesy: Vincent Ngyuyen

Photo courtesy: Vincent Ngyuyen
Scott adds that before the grant process, the luncheons were smaller, with established friend circles. But with added effort, more Sansei and new Nisei members now attend. The dynamic has changed for the better.
"They're still having a great time, because they're coming out," he said. "It's fun to see that the [Nisei] used to hang out in their own groups and once the Sansei came in, it's more of a vibrant atmosphere. You can see a lot of banter and lots of jokes."
More Outings
The change isn't just happening at their luncheons. PNS has also seen a rise in planned activities. Five years ago, the board could only plan excursions and activities roughly twice a year. Today, they go on up to five trips annually.
Ron and Scott say the board has taken considerable time to thoroughly anticipate the needs of their older members. These needs range from mobility, transportation, and bathroom access.
They credit the added bus accommodations in helping some of their members attend excursions to places like the San Juan Capistrano Mission and Dodger Stadium. Minimizing these obstacles is helpful in encouraging older adults to attend and engage with the organization.
Photo Courtesy: Pasadena Nikkei Seniors

Photo Courtesy: Pasadena Nikkei Seniors
Identifying Socially Isolated Members
But sometimes, identifying older adults at risk of isolation can be difficult even with their services.
Scott says it often takes a community to identify who might be at risk, so they ask around. For example, they may learn through word of mouth that someone has lost a spouse, or is experiencing limited mobility. That inquiry lets them know that an older adult may need extra encouragement or support to attend luncheons or activities. He says sometimes isolation can go unnoticed, but it helps when the community can rally together to identify those at risk.
"If You're Old Enough to Drink, You're Old Enough to Join the Seniors"
And while PNS is working to help Nisei at risk of social isolation, they're laying the groundwork now to help the Sansei generation as well.
"Sansei(s) are not willing to admit that they are seniors," said Ron. "When I first came on board, I would let the masses know that you guys aren't too proud to go to iHop and get the senior discount for your breakfast, but then you're not going to be willing to join Pasadena Nikkei Seniors. I tell people if you're old enough to drink, you're old enough to join the seniors."
As Sansei leaders in the organization, Ron and Scott both say aging well is about having a lot of fun.
"I think of PNS and Keiro as more of a social organization and we try to get people out," said Ron. "Aging well is about having a lot fun and keeping in touch with your friends. Our organization existed on that and that's one of our goals, to age well and have a social life. Come out, talk to your friends, and keep that going. I believe that's one of the objectives that's been around."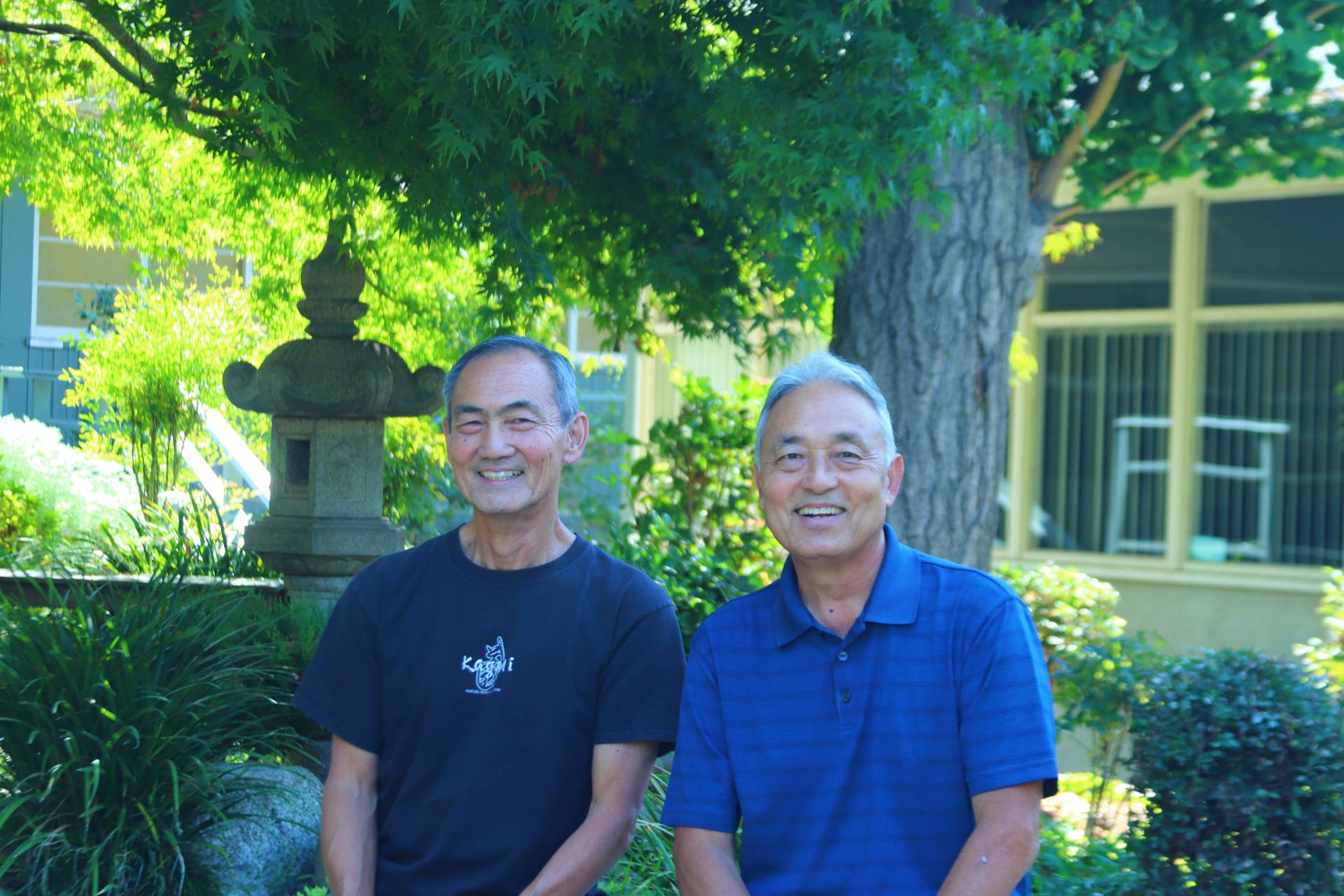 For Scott, his outlook on aging well has come from the Nisei.
"The best advice that the Nisei have given me is: you better do things while you can. Aging well is being able to do what you can, while you still can."