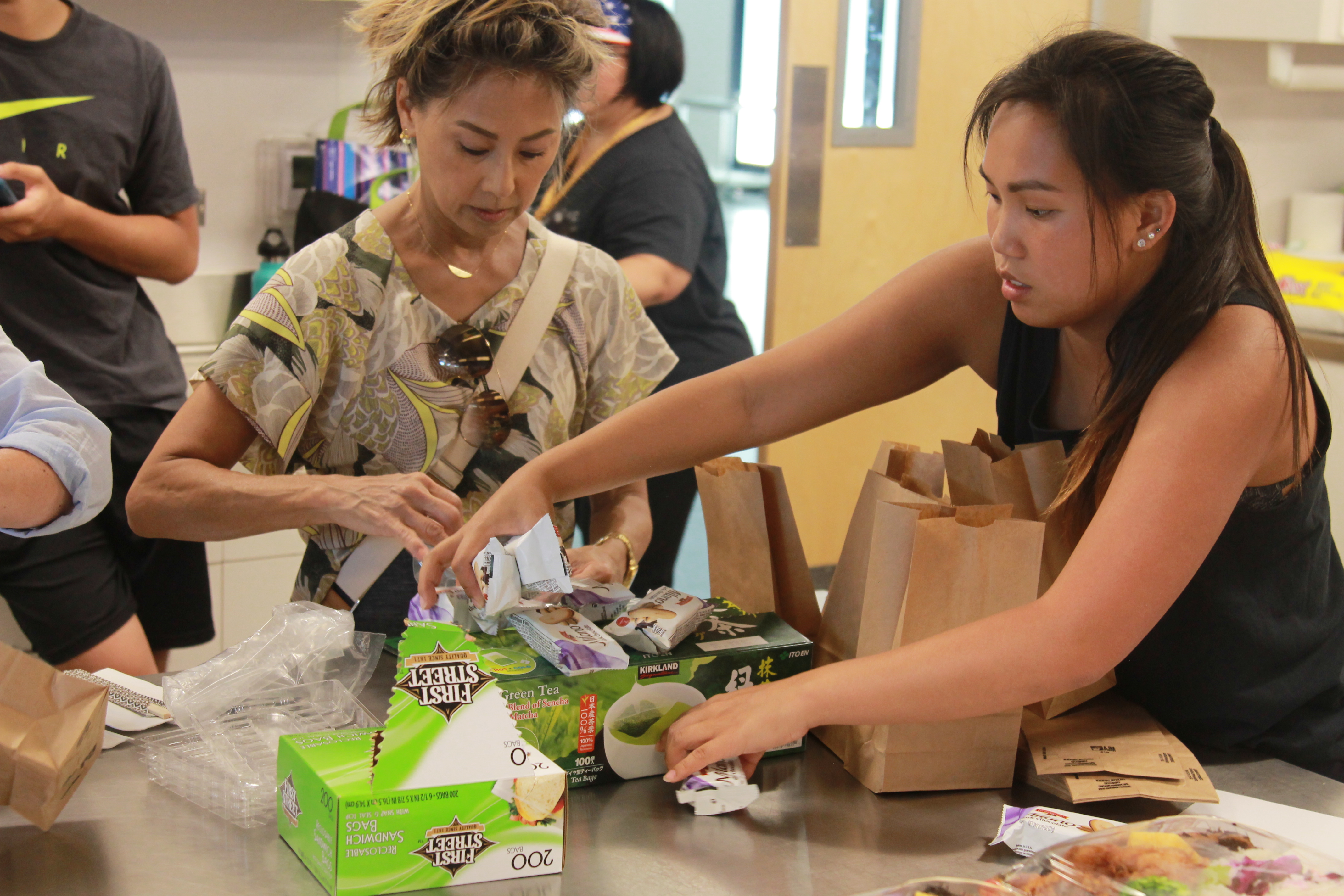 Bright and early on Monday mornings, most folks are sitting in traffic as they head off to work. On this particular Monday, volunteers at Orange County Buddhist Church (OCBC) begin pulling into the parking lot and file into the kitchen through a back door. The volunteer coordinator, Amy Iwamasa, and program manager, Beth Fujishige, await them. The stainless steel countertops are piled with stacks of chicken karaage bento boxes made by the Buddhist Women's Association at OCBC, tea bags, cookies, Ziploc bags, and brown paper bags.
Amy directs some volunteers to sanitize lunch boxes. Other volunteers fill Ziploc bags with tea bags, hashi, and a pack of cookies. The rest separate a number of the bento boxes to pack away for delivery. For half an hour, the kitchen is lively with the noise of chatter and activity. Then Amy gives the volunteers their assignments for the day.
The Tomodachi Bento Program at OCBC aims to provide meals to older adults. One of the benefits for its participants is that "the seniors in the community are homebound and can't get around. It's important that they have access to foods they identify with. Many of them may participate in other meal programs, but they really don't get the Asian and Japanese-inspired foods, so they miss it, and they get homesick for it in a sense."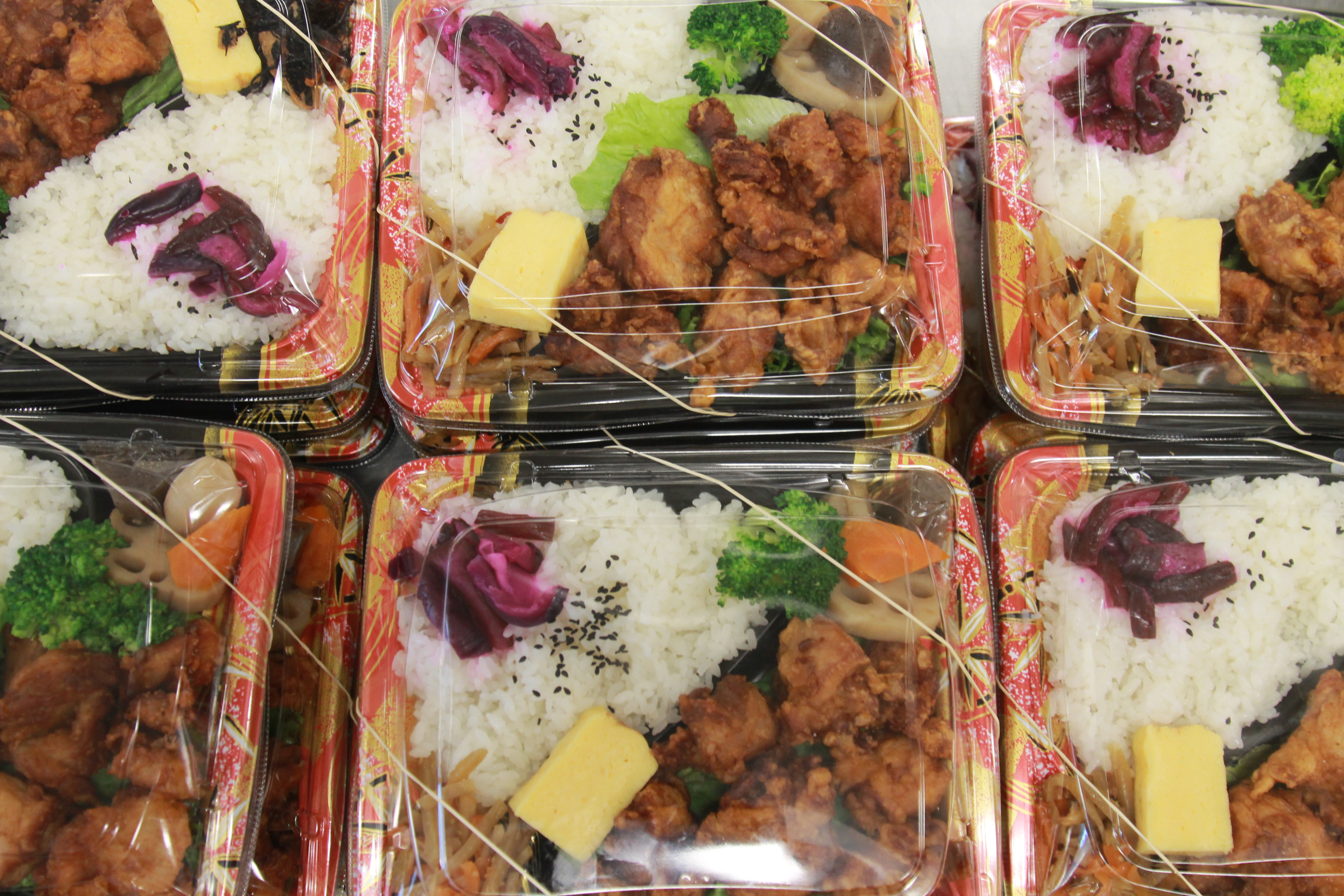 Funded through a grant from Keiro, OCBC serves meals to more than 50 older adults. While most of their constituents are living at home by themselves, others live in nursing and assisted living homes. Many of the current participants felt hesitant about using the program at first. Beth noted that many of the older adults don't like to feel like they are bothering others. After a few months however, word about the program spread – Beth was surprised how quickly things had changed. She said, "It's kind of funny. They talk amongst themselves. We had some seniors who told their friends at a facility that this program was available, so in one facility, we have three or four participants that we deliver to because one person told their friends, and the other three asked if they could join our program."
Though the program thrives on volunteerism, there is a high level of professionalism within the program. Beth and the other volunteers pay close attention to food-handling standards, HIPAA, and the senior living facility regulations.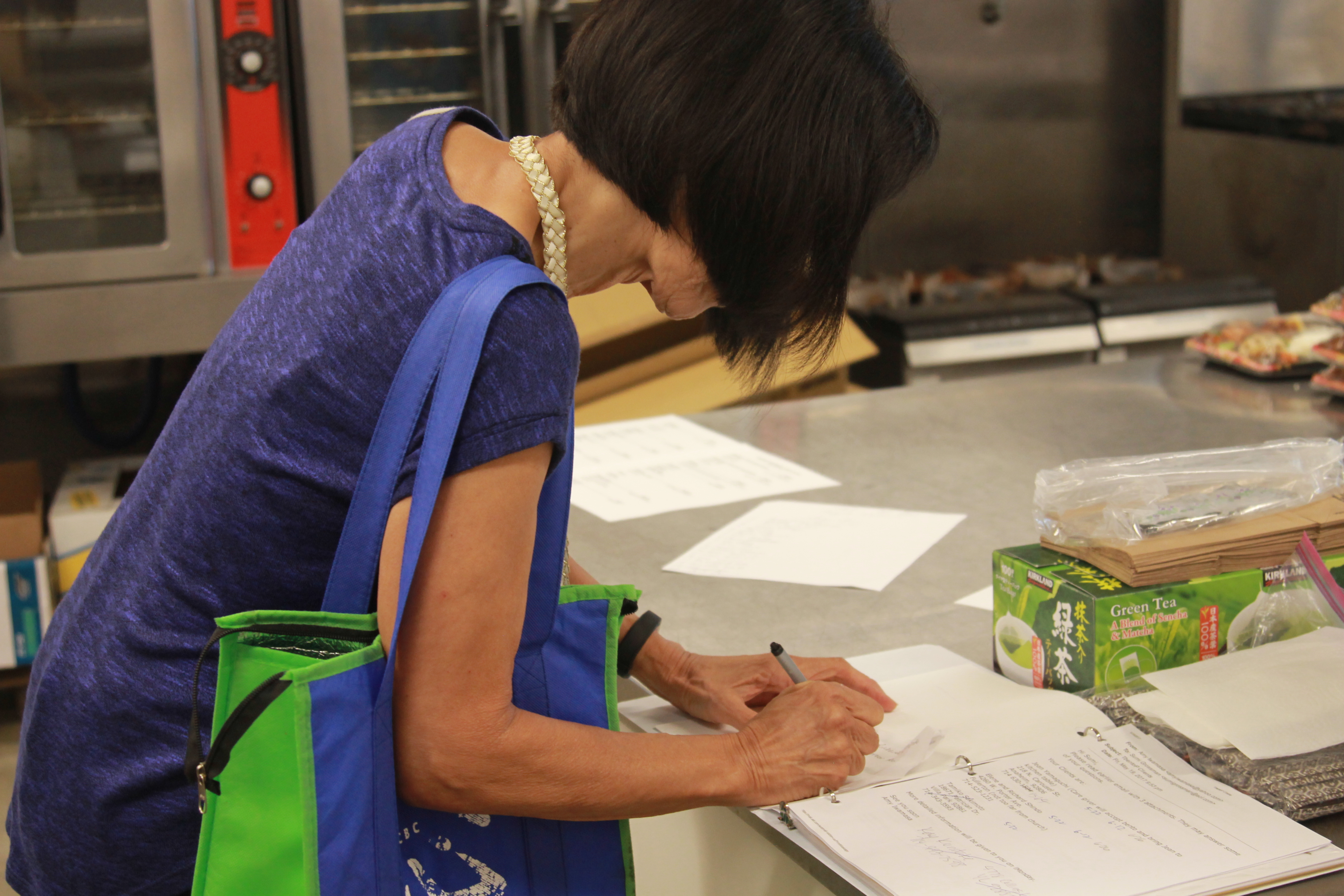 According to Beth, "We have a training handbook, and we're very fortunate to have such talent available in our volunteer pool. One of our volunteers has over 30 years of training and experience with Kaiser. Our training covers not only the program and who's eligible, but also driver safety and environmental awareness at the places they visit – especially the people we deliver to at home, we want to make sure the environment is safe for both the volunteers and the seniors – and also since we're dealing with people that are in compromising situations much of the time, all of their information is confidential. We go over HIPAA requirements, food handling and safety issues, things like that. We sanitize coolers here every time once the volunteers arrive. Then we go over general things like personal hygiene and incident reports in case something happens."
The program volunteers are of all ages. Some of them are college students on summer break, others are in their 40's or 50's and have brought their children to help, and others are older. In an intergenerational effort to tackle the challenges older adults face, Beth said, "One of the nice things that we're doing during the summertime is to have college students paired with our trained volunteers. And seniors love to talk – talk about the future, to the students, and all of that gives the students a glimpse of aging and the respect and camaraderie that comes with making those kinds of visits."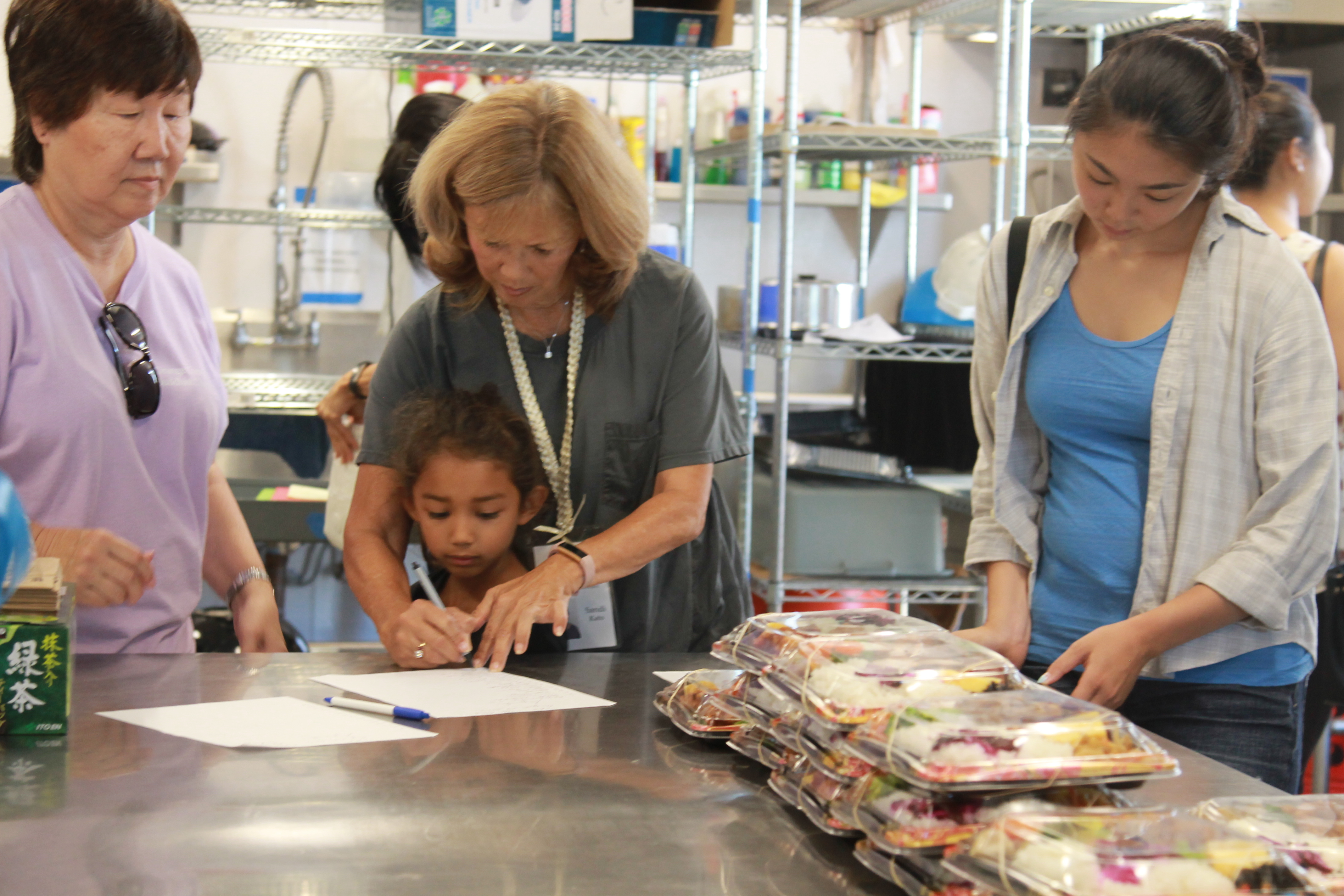 As a volunteer coordinator, Amy gets to hear stories about all the volunteers' different experiences. Amy said, "The seniors are so grateful. They keep repeating, 'thank you so much, I'm enjoying the meal.' And they enjoy the time. We have some participants who don't get any visitors and so this is an opportunity for them to spend some time with someone to just talk about their daily life."
For an older adult, it is vital to stay in contact with other people. Lack of socialization can lead to depression and other mental and physical ailments. Through the Tomodachi Bento Program, OCBC provides not only a free meal to older adults but also regular visits from volunteers who enjoy spending time with them.
Beth and Amy are excited about where the program is heading and how they can continue serving the older adults in their community. Beth noted, "If we can have people live in their homes or live in facilities and be happy about their condition, that's the most important thing. The quality of the lives of these seniors should be enhanced by what we do."