Designing Programs to Support and Engage More Older Adults
Gini Ishida returned to the First Presbyterian Church of Altadena when she moved back to Pasadena three years ago to become a fulltime caregiver for her sister.
At a time filled with so many uncertainties, Gini says she turned to God and church, which helped her have "great faith not to worry about the future." Returning to church was also an opportunity for her to become more involved in the Japanese American community again, as she currently serves as deacon at the church and is a board member for Pasadena Nikkei Seniors.
According to Gini, the First Presbyterian Church of Altadena focuses on support for its older adult members, many of whom are now widowed or are living at assisted-living facilities. She is passionate about giving back to the older adults "who have given us the chance to be in this great land."
Around the same time as her return, Keiro began partnering with the church to provide vitality forums for its members on topics such as fall prevention, driver safety, memory, and chronic disease management. Gini says this became an inspiration. "I am so grateful for the many senior programs Keiro has made available to our church and others in our community," she says. Supporting older adults is almost second nature to her, and together with other church members, she helped to grow the relationship with Keiro. More importantly, they began taking further action by enhancing their programming through what they learned from Keiro's classes.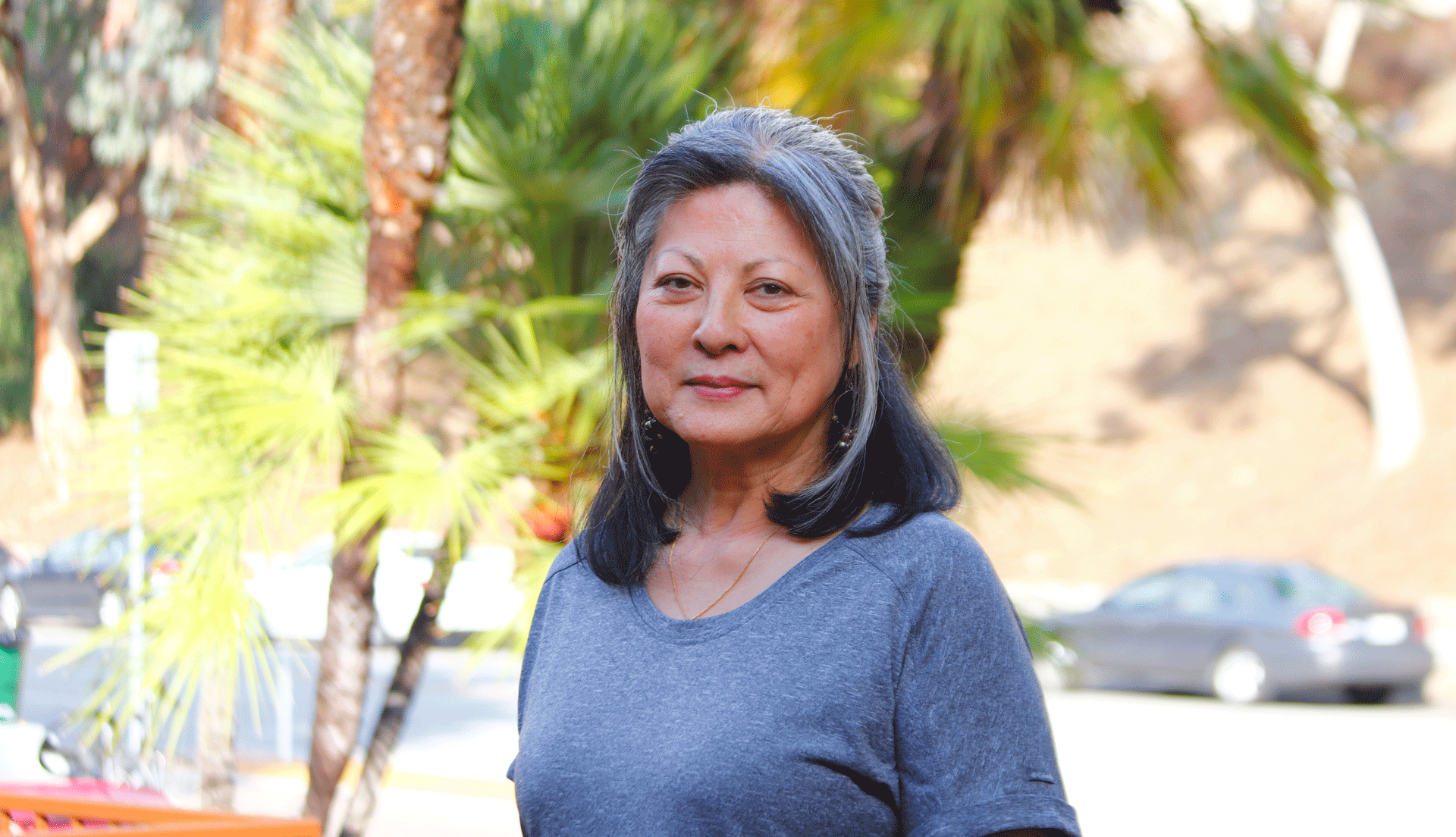 Gini and other members of the church incorporated techniques and information they learned through Keiro's programs to the activities. Gini also purchased a projector and a screen to assist the group to be able to lead additional classes for the older adults that gather regularly at the church.
Dorothy Kirkland, Janie Inouye and other members of the church have also worked to expand and develop the Otomodachi Outreach ministry through the church, a Keiro grants project that is aimed to re-engage some of the members that are unable to attend church on a regular basis. The church members provide meals to the homebound and regularly host luncheons with the goal of letting the older adults know that the church has not forgotten them and that they are always welcome.
Gini says she now has confidence to continue to build a better community for friends and family. The pursuit for further programming continues, as Gini recently helped to sponsor a "Senior Smarties" luncheon put on by a younger church member who is working towards her Girl Scouts Gold Award.  The seniors engaged in brain-enhancing activities with a socialization component. The positive feedback she has received motivates her, and she looks forward to doing similar events in the future.
---
Read Dorothy Kirkland's story of Keiro programming at First Presbyterian Church of Altadena
Read Kay Yamada's story of learning advanced iPad techniques