Keiro Symposium is less than a month away! Featuring a new approach, Keiro will present three themed tracks this year: Aging At Home, Social Connections, and Whole Person Care. Each track welcomes an excellent line-up of experts who will share with us what the future of aging could look like.
We recently interviewed three of the panelists – read more for a sneak peek at each track!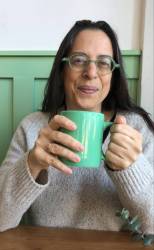 Track 1: Aging At Home
Jennifer Field Piette
Founder & CEO, Narrative Food
1) Why is aging at home relevant to aging?
I think people are happiest when they're in their home. And of course you can create a home literally anywhere if you're surrounded by your loved ones and things that are important to you. But having that continuity, I think, is what everybody wants for their parents and their family, to be able to stay in their home where they have lots of memories and have routines. Routines are important to feel secure and keep your compass directing you in a healthy way, so anything people can do to prolong that for as long as possible is amazing. There's a tendency in our culture to assume that as people age, they have to go into these old-age homes and it seems kind of sad to me. Why not try to enjoy your home as long as you can?
2) Why should attendees sign up for your track?
If logistics like driving, carrying bags, and getting to various places are becoming a challenge, we at Narrative Foods want to make sure you can still get access to really great quality food as well as other services if needed. If it's getting more challenging for you to cook, we can send a chef. If you have special dietary needs, we can customize boxes to really make sure your food is not just a pleasure but also nourishing you and keeping you as healthy as possible.
3) What can attendees expect from your track?
I think what you can expect is a very personalized service, which can meet you really where you are and continue with you as your needs change. We really are a family and a community; we know our customers, what they like and don't like. We aren't a huge, anonymous Big Food company, we provide a lot of care and it's very personal and local.
---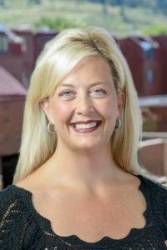 Track 2: Social Connections
Wendi Burkhardt
CEO, Silvernest
1) Why are social connections relevant to aging?
We are living longer than ever before as a society, and that is great news. The bad news is, we are recognizing a number of different conditions as the result of living much longer. Certainly we are facing a new level of financial instability, which many folks unfortunately are entering as they age. But also for the first time ever in our history, we are seeing a growing condition of social isolation. Today in the United States, there are 31 million individuals over the age of 50 who are living alone. And according to AARP, we know that social isolation can have the same impact on your health as smoking 15 cigarettes a day. It can really reduce your longevity and have significant impact on your health. And for that reason, we believe strongly that social connectivity is critical to extending a really healthy lifestyle as we move into the next stage of life.
2) Why should attendees sign up for your track?
We are a disruptive and exciting new way to think about aging. I think most of us have preconceived notions about how we think we should be living in our next chapter of life, and at Silvernest we are here to disrupt that and actually empower individuals to have greater choices in their aging experience, to be able to stay at home, make some money, actually have some fun, and to learn some new things. So I hope folks will come and learn about Silvernest as an alternative.
3) What can attendees expect from your track?
It sounds like we are going to have an exciting group on our panel, and I am very excited to dig in with this expert panel and have the discussions that are critical for all of us to be focusing on right now. In particular, I want to emphasize the conversation on social isolation, of what we need to be thinking about as we are examining the various alternatives that we have in front of us, and redesigning and creating our own individual experience in the best way possible for our next chapter in life.
---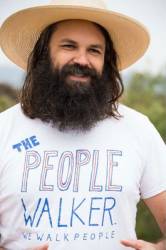 Track 3: Whole-Person Care
Chuck McCarthy
President, People Walker
1) Why is whole-person care relevant to aging?
I think whole-person care is relevant to aging because we are a complex machine. We are one entity, and you can't ignore one part of that machine and expect the rest of it to work. If you think about a car, the most important part of a car is actually the driver, because the driver is the one who makes sure the car is not going to go in a ditch. The driver makes sure it's not going to run out of gas. If you think of the mind as the driver of the body, you wouldn't want to ignore that and not feed it, and not keep it healthy. And the same thing goes for any part of the body. So I think the more we learn about the human body, the more we realize how important every single piece is and as we age, we have to take care of all those pieces to make sure we don't lose an important one.
2) Why should attendees sign up for your track?
They should sign up for my track if they're interested in learning more about whole-person care and discussing it, and if they believe in that or don't believe in that and need to be convinced.
3) What can attendees expect from your track?
For me personally, I'll be discussing the importance of connections and exercise, and of the stigma of loneliness and the challenge of that that I've run into – as well as anecdotal stories of my experiences with walking with people and what I've seen from that. Data is really important for hard science, but stories and anecdotes are really important for convincing people that the data is true. If we don't have that, then most people will just ignore the data. They want to hear the story about the person who felt better, or lost weight, or was healthier.