"Listen to your body."
Mamoru Kanda, the 91-year-old president of the Seinan Senior Citizens Center, listens to his body, practices reiki and reflexology, all while living a medication-free life.
But he didn't always live a life like that all the time.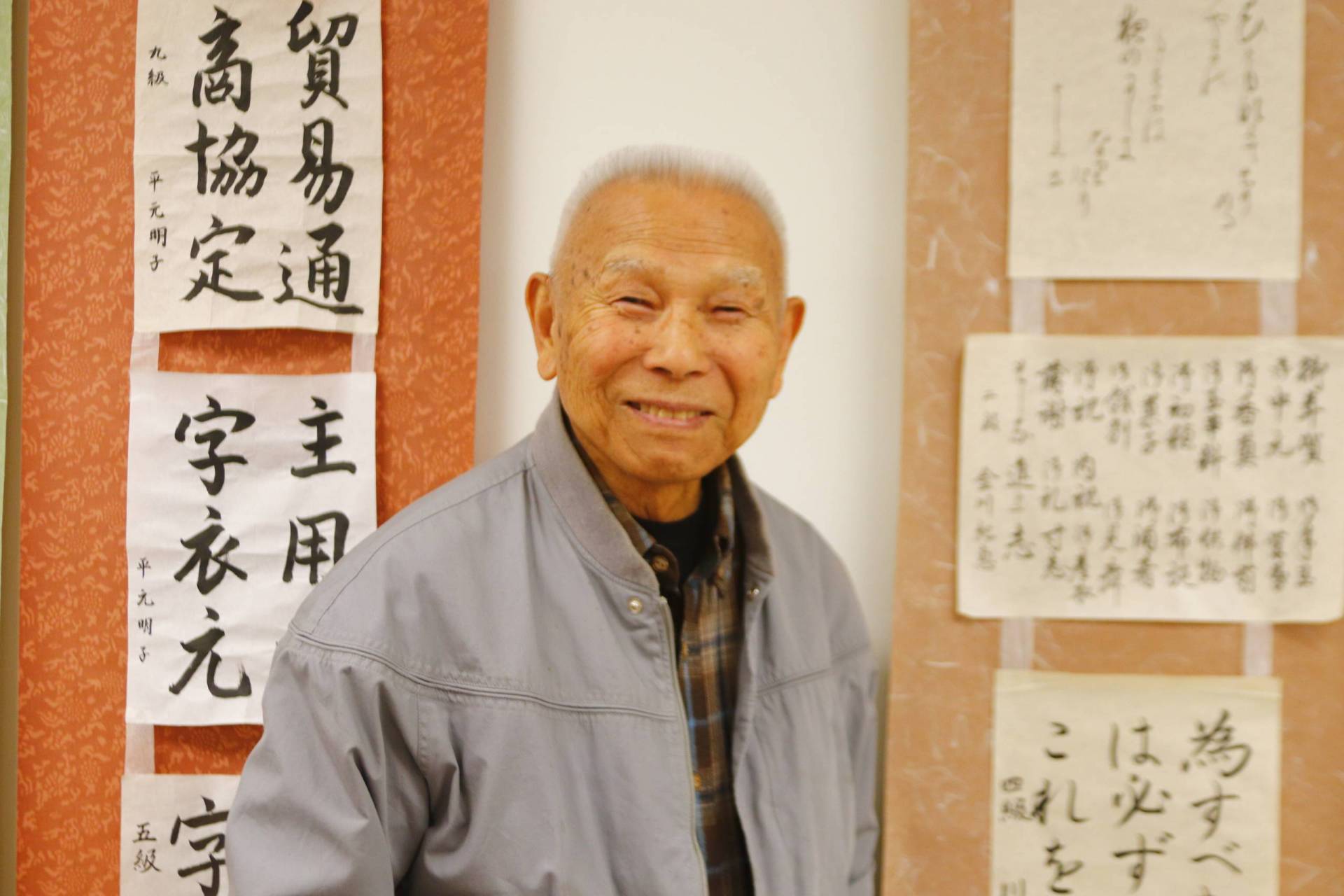 When he was younger, Mamoru was caught up in the rat race of working and raising a family, often physically over-exerting himself. Then one day while listening to the radio, he heard a doctor speaking about the importance of listening to our bodies in order to stay healthy.
The doctor said, "You have to listen to your body. If you mistreat someone, they'll let you know by word. If it's a baby, they can't talk, but they'll cry. If it's your body, your body can't talk to you, it's discomfort and pain. You pay attention to that, take care of all the body's needs and you're going to stay healthy. And if you ignore that, the body will force you to rest or go to the doctors. And if you ignore it long enough, you'll end up in the operation."
Ever since then, Mamoru says he has focused on listening to his body; learning what his body needs and taking himself to the doctor are the guiding principles he has lived by to maintain his genki life.
And his change in lifestyle brought great results.
His primary care physician is amazed, too, that at age 91, Mamoru does not have any conditions that would require prescription drugs. He just started using glasses for driving, and recently renewed his license. "So far so good!" Mamoru says, with a chuckle.
Curiosity to Learn
Mamoru stays up-to-date by using Google to research different health trends and reading articles on staying healthy. He then shares what he learns with his peers at Seinan through his president's message in the Seinan monthly newsletter. He has always been curious, so much so that he drove his mother crazy asking "why" all the time. Reading, learning, and finding out more information is what he does in his spare time.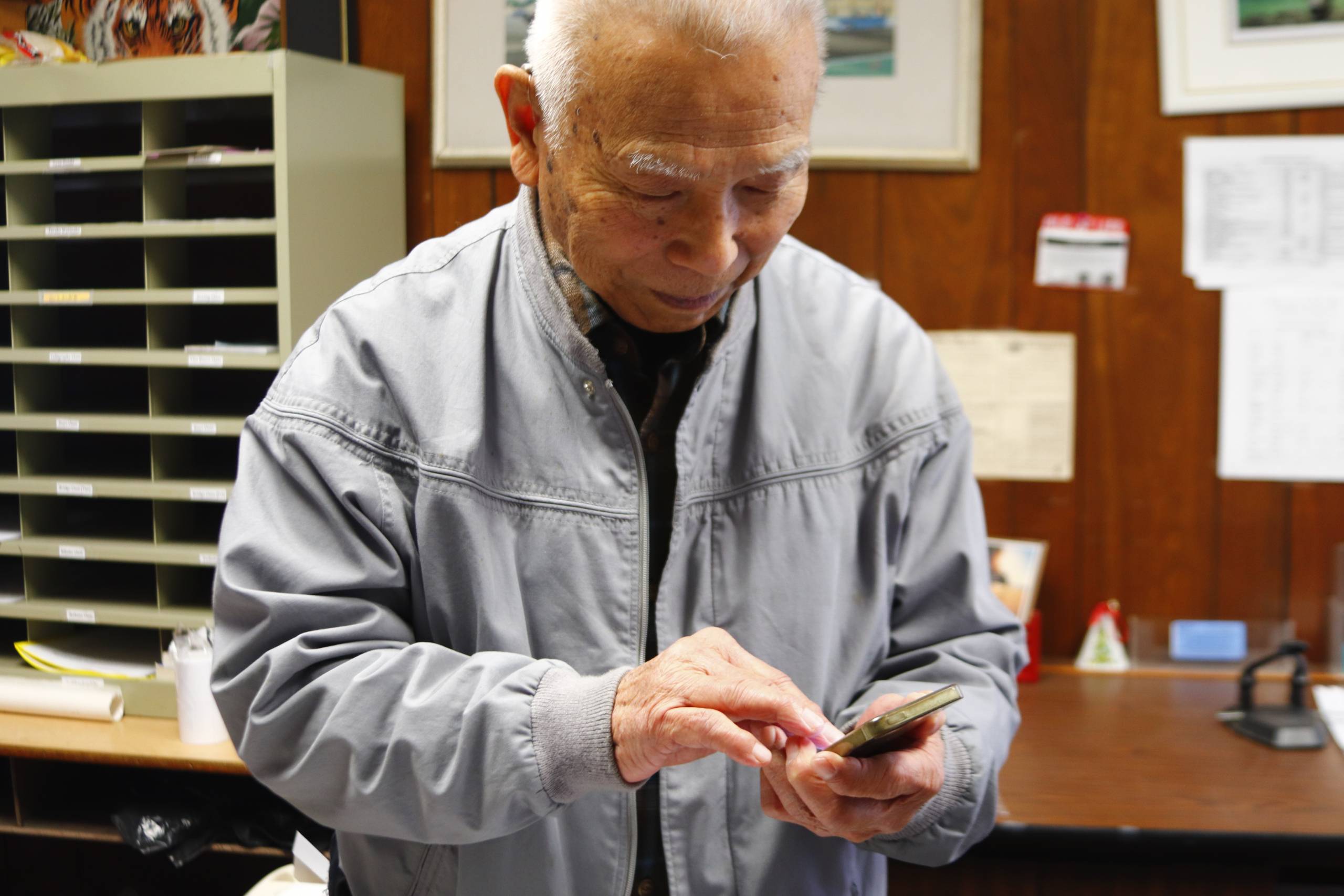 He has attended Keiro vitality forums held in partnership with Seinan, but showed special interest in Keiro and Providence's innovative Iyashi Care program. "I heard Dr. Yanami speak at Venice Japanese Community Center. You see I thought it was very appropriate because there's so many Japanese speaking people here. They go to the doctor and the doctor is English speaking, mostly they can't find a Japanese speaking one, and there's a lot of misunderstanding." He looks forward to hosting a seminar on Iyashi Care in the near future for his members.
Listening to Others
Not only does Mamoru listen to his body, but he also frequently visits neighbors and friends who can no longer leave the house to keep them company. Sometimes it's over tea, or light snacks, but when he goes he always gives them the opportunity to talk about anything they want.
Listening to his neighbors is also how he found Seinan. He did not even know the building existed until his wife passed, when a neighbor told him, "You'll need to eat a proper lunch." After some convincing, he went with his neighbor to Seinan, and decided to become a member. Eventually, he was asked to be the building manager, and later assumed the role of president.
"Seinan is a great place, it's a great environment to have. If we didn't have this place, then we'd have no place to gather," Mamoru says.
Not Getting Lost in Translation
Mamoru continues to listen and cater to his members the best he can. When he heard that the Japanese-speaking members at Seinan did not read the newsletter, he asked them why. Learning that it was because they struggled to read the all-English newsletter, Mamoru began using Google Translate to translate his articles into Japanese. But his specific translation method is what sets Mamoru apart. He knows that Google translations are not always accurate, so he back translates each sentence and makes small adjustments to ensure the article will make sense to his Japanese readers.
But he still says he has a lot to learn. With the oldest member in the club being 103, Mamoru is still called a hiyoko, or a duckling, by his peers at Seinan. To make sure he continues to learn and grow, he will continue listening to his body, and to the wants and needs of the Seinan members he leads.