"Listen to people [and] don't do all of the talking all the time. You join in and converse, that's for sure, but always listen."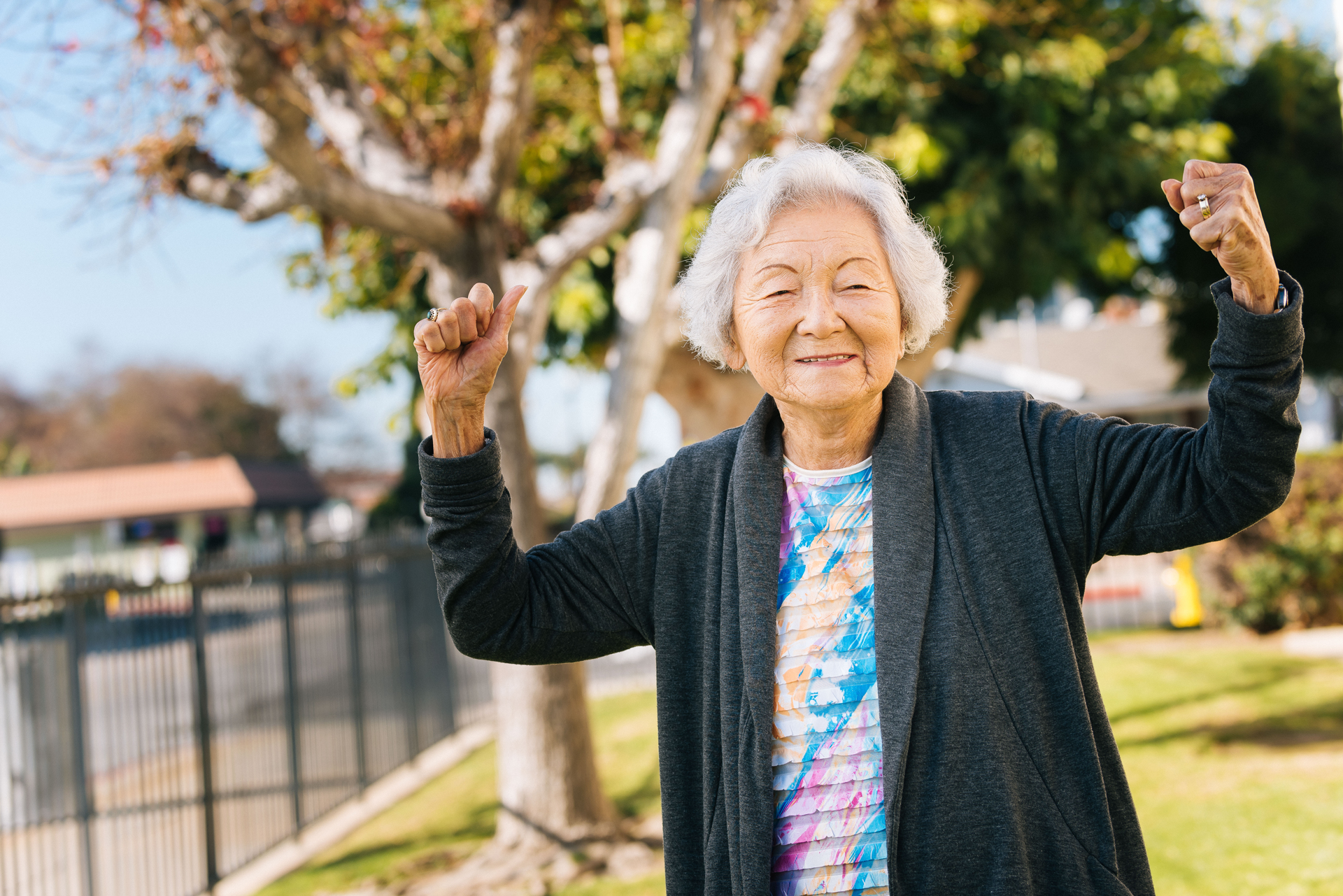 At 95 years old, Toshi "Beverly" Iba is a mother, grandmother, friend, and more recently, a photoshoot model for Keiro. Her secrets to living long and prosperous are to be with people and stay busy. In fact, her schedule is so busy that this interview had to be squeezed in between her various activities!
Happiness is in a Busy Schedule
Beverly claimed she was shy growing up, but a good group of friends told her to go out and get involved in conversations. She said that encouragement helped her become the busy body and conversationalist she is today.
Being active with many different organizations, she has a full calendar to keep track of her appointments and trips. She volunteers at both Go For Broke National Education Center (GFBNEC) and the Japanese American National Museum (JANM), and is an active member of Continuing Education for the Nikkei Widowed, Faith United Methodist Church, Long Beach Harbor Pioneer Project, Gardena Pioneer Project, and the VFW Women's Club. "I'm constantly looking at my calendar!" she chuckled, "to make sure I don't miss any of my events!"
Beverly (second from the left) at Continuing Education for the Nikkei Widowed, and Beverly (on the left) at Go For Broke National Education Center
She drives from Torrance to all of her different meetings and lunches, and when she doesn't know where she's going, she carpools with friends. One incentive for being a member of a variety of organizations is that they each offer different types of trips and she especially loves bus trips to Las Vegas. "Each organization is made up of a different group of people," she said. "And it all depends on where they're going. If it's a place I like to go, I just sign up."
Beverly has also become close friends with people she met through these organizations. She and her JANM friends go out to lunch in Little Tokyo after they are done volunteering every Thursday. There's a group of friends that eat outside of Nijiya after church on Sundays, and another group of friends who go to musicals as well. Beverly said that "to be with people and stay[ing] busy" are the things that make her happy.
A Change In Routine
When we asked her how the current state of physical distancing is affecting her social life, Beverly noted that she now regularly calls her friends and asks how they are doing. She has also been "sleeping in" – instead of waking up at 5:30 a.m., she now wakes up at 6:00 a.m. A fellow volunteer from GFBNEC and her sons bring her meals to eat throughout the week since she does not cook anymore. "I'm just so grateful," she said.
Instead of taking her morning walks, physical distancing has encouraged Beverly to focus more on tending to her yard. "I don't like to do housekeeping, but I love the yard," she said. Her love of flowers started when she was young, even before she became a nursery owner after she got married. She has many plants inside her house as well, including her favorite phalaenopsis (baby orchids). She used to do bonsai, but decided to sell them since it is hard to find someone to take care of them when she goes on vacation.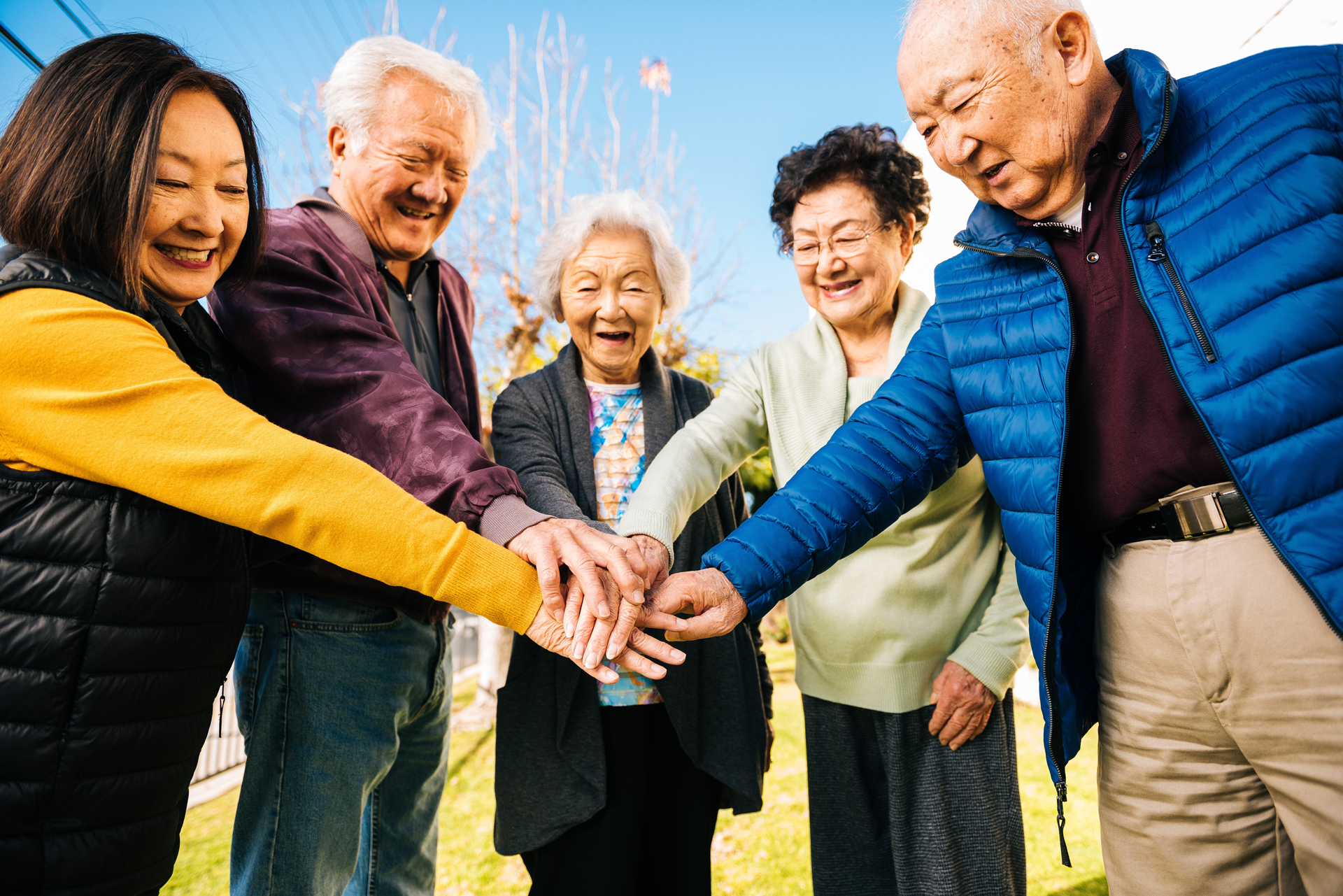 Besides being the cover model of this year's Keiro Connect Annual Publication, she has participated in several of Keiro's Healthy Living Programs. She also attended the Keiro No Hi Festival where she enjoyed the complimentary bento, various entertainment, and reuniting with all of her friends from different groups in Little Tokyo for a day of fun.
The Key To A Fulfilling Life
When we asked Beverly what one piece of advice she would give to someone on how to live a prosperous and fulfilling life, she said, "well to tell you the truth, I do whatever I want to do. Always be kind to people, be kind. I try to help people. Just normal, nothing out of this world, nothing like that, no way!" she said.
As an active and social older adult, Beverly enjoys engaging with her community. But she wants to remind all of us how important it is to "listen to people [and] don't do all of the talking all the time. You join in and converse, that's for sure, but always listen."