Keiro Mourns the Passing of Two of its Founders, James Mitsumori and Kiyoshi Maruyama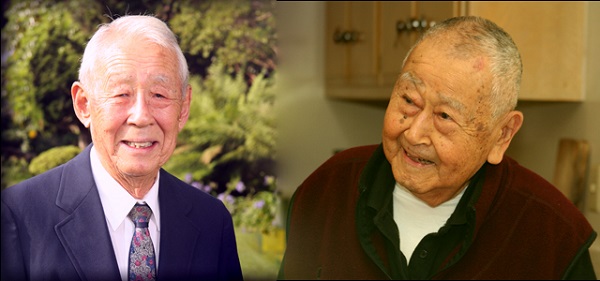 In 2014 the Keiro Family bid farewell to two of its founders, James Mitsumori and Kiyoshi Maruyama.
Along with six other community leaders — George Aratani, Edwin Hiroto, Gongoro Nakamura, Frank Omatsu, Joseph Shinoda, and Fred Wada— James "Jim" Mitsumori and Kiyoshi Maruyama established Keiro Senior HealthCare in 1961 to meet the needs of Japanese American seniors. This formidable achievement by the Founders of Keiro created a culturally-sensitive environment with familiar language, food, and values, a place for seniors in their twilight years to call "home."
James Mitsumori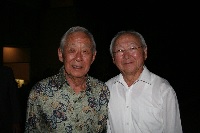 In 2007 after serving 14 years as Chairman of the Board of Directors, Jim completed his term and discussed his thoughts about Keiro's direction and its continued evolution to meet the changing needs of the community. With the initial purchase of City View Hospital, Keiro grew, in Mitsumori's words, "step by step…expanding to nursing home care, adding retirement home and rehabilitation to provide additional services to our community."
Jim recalled that Keiro's beginning was made possible through support from doctors associated with the Japanese Hospital who contributed their stock to support the organization. "When our community needed nursing home care in the South Bay, community leaders stepped up and raised the funds necessary to open South Bay Keiro Nursing Home. In 1988, when an earthquake severely damaged Keiro Retirement Home, our local community contributed $3.5 million to match another $3.5 million raised in Japan. It is important for our community to continue supporting Keiro."
Commenting on his over four decades of participation with Keiro, Jim reflected, "I was involved since the beginning, so it was natural for me to be part of Keiro. The nisei helped their parents, now it's time for the sansei and yonsei to get involved….My hope is that Keiro will continue to survive, expand, and provide relief for family members in the future," Jim's vision and leadership helped to guide Keiro, and during his tenure as Chairman of the Board of Directors (1993-2007), Keiro would complete extensive renovations of the Retirement Home, Intermediate Care Facility, Nursing Home and provide expanded services through an adult day care center in Garden Grove and an adult day health care center in Torrance.
Jim served on Keiro's Board of Directors until March 2011 and continued his involvement with Keiro as part of the Senior Advisory Council.
Kiyoshi Maruyama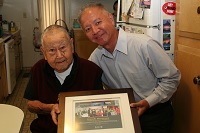 Following the establishment of Keiro, four founders increased their involvement with the organization. Ed Hiroto led Keiro as executive director until he retired in 1991, and Fred Wada, George Aratani, and Jim Mitsumori each served multiple terms as chairman of the Board of Directors. Kiyo Maruyama served as treasurer, and at one point served in a voluntary capacity as chief executive officer while the organization sought a permanent CEO.
Earlier in 2014 with over 52 years of recorded volunteer service, Kiyo Maruyama retired from the Board of Directors with the longest tenure of continuous service by a Keiro founder.
In a 2006 interview for Keiro's 45th anniversary, Kiyo reflected on being part of the group that stepped forward to create the organization, humbly discussing his participation explaining, "…something had to be done, and you can't ask somebody else to do something that you wouldn't do yourself." Kiyo has been an active part of the organization since day one.
When asked about the impacts of health reform and the evolving community needs on the organization, Kiyo recalled, "Throughout the long history with Keiro, we've been challenged to make difficult decisions. This transition is another opportunity to do what is in the best interest of the community. I applaud the board for making this courageous decision to move forward."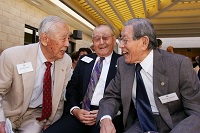 The entire Keiro family extends our deepest sympathies to the Mitsumori and Maruyama Families. We look to their selfless examples along with those of Keiro's founders, and embrace their legacy of community engagement as Keiro moves forward fulfilling our mission of enhancing the quality of senior life in our community—to positively impacting the health and well-being of older adults in our community and beyond.