Staying at Home As Long As She Could
David Ito is a loving husband and father to two children, and he has a full-time job. But David is also the full-time caregiver for his mother, Sakae, who has Alzheimer's disease and lower back pain that has limited her mobility. In 2016, David and his family moved into her home so that they could more easily help with her care.
Sakae wanted to continue living at home as long as she could, not wanting to be a burden on her son and his family. While she continued to teach Japanese dancing at her home, she eventually needed to hire in-home care. As her Alzheimer's advanced, it became more difficult for David to take his mother to doctor appointments.
"It was just a two-minute drive, but it was a big trip to take her, even just for a blood test," David explains. "Taking her to the car, putting her in the car, driving, and once she arrives, we need to take her out of the car – it just tired her out."
Close Communication with the Primary Care Physician
It was around this time that her primary care physician recommended Iyashi Care. "I didn't know what palliative care was, but I thought I'd give a try," he says. "In fact, it actually was the perfect timing to be introduced to Iyashi Care."
David's first contact with the Iyashi Care team was over the phone with the social worker.
"We talked for over 45 minutes about her conditions, but what was surprising was we got the chance to talk about what our family's goals for her care looked like," David recalls.
After their initial phone call, Dr. Yanami, one of Keiro's Iyashi Care physicians, started to schedule home visits with Sakae to begin building their relationship as doctor and patient. Initially, Sakae often refrained from openly expressing her concerns with Dr. Yanami – but over time, the comfort of being at home made it easier for Sakae to more openly communicate her symptoms and feelings. As Dr. Yanami and Sakae continued strengthening their relationship, he was also able to better communicate with Sakae's primary care physician, allowing her to stay at home more often due to fewer appointments.
Resources and Emotional Support for the Family Members
For David, the Iyashi Care team provided him with emotional support and peace of mind – always just a phone call away if he needed to check in or ask about his mother's condition, even while at work.
"I also had my own health issues, so it was so helpful to have them around," he says.
The social worker on the Iyashi Care team referred the family to useful caregiver resources, and helped create a Physician Orders for Life-Sustaining Treatment (POLST) form that lays out Sakae's preferences in case of an emergency where she cannot articulate them herself.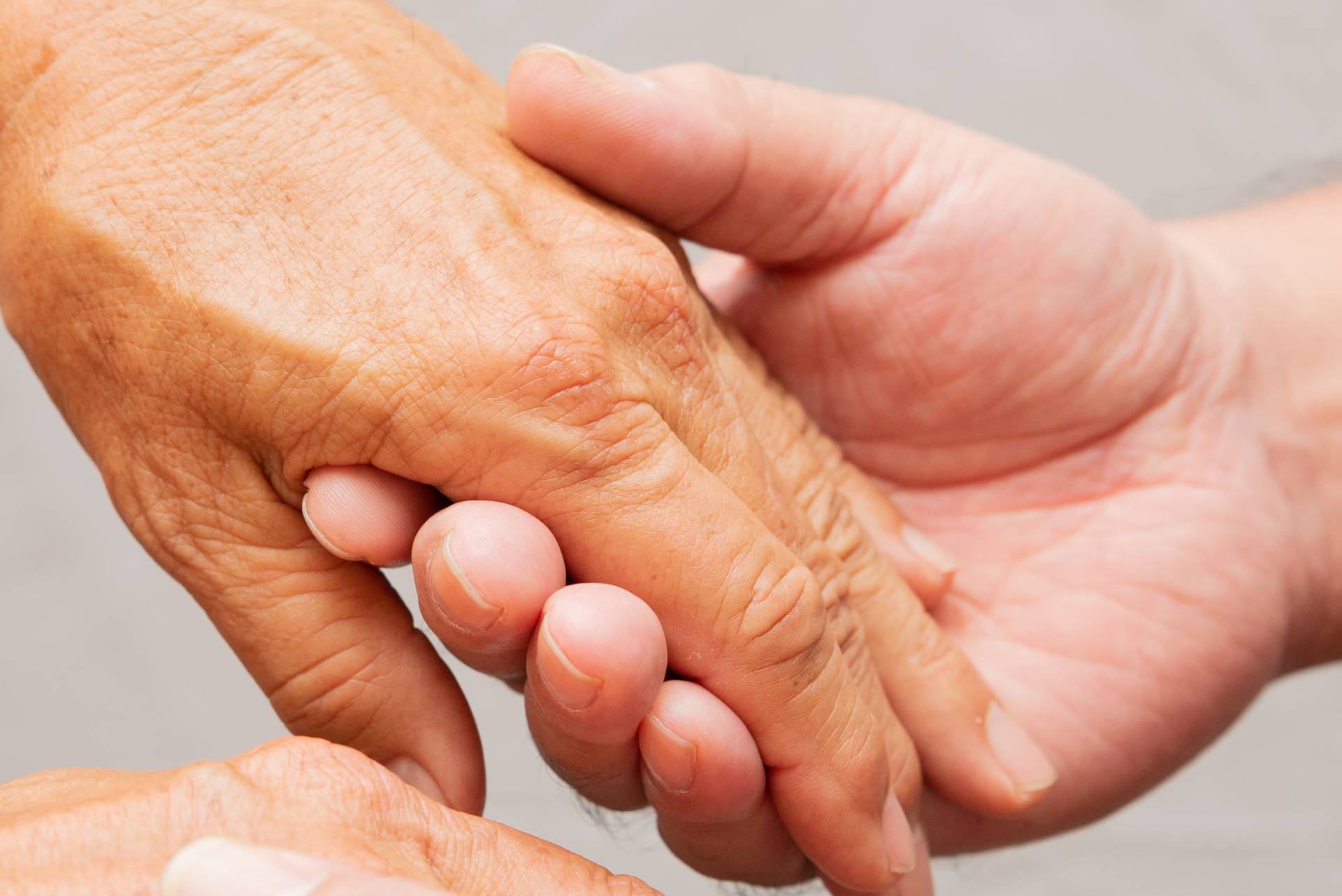 Preventing an ER Visit
One morning, David found his mom looking a little different than usual, and she had fallen off the bed. In a panic, he immediately called the Iyashi Care team. Luckily, Dr. Yanami was close by and arrived quickly at their home, preventing a visit to the hospital ER. Avoiding the hospital visit was Sakae and her family's wish as well.
Sakae had suffered a minor stroke, and Dr. Yanami recommended that she be transferred from Iyashi Care to a hospice program.
They Listened to What We Wanted and What We Needed
"It's all a blur to be honest: I had to care for my mom, I had to work, and I had to take care of myself and my family. It was a busy time," says David. "Looking back, a lot of it I can't remember in what order it happened. But I know one fact, and that is this program was so helpful. Their service is so detailed, and thorough."
Most of all, David says the best part was that the team listened to him and Sakae. "They listened to what we wanted, what we needed, and that was just a relief."
---
Other Resources:
More about Iyashi Care:
https://keiro.org/what-we-do/iyashi-care
Other Patient Stories about Iyashi Care:
Getting Past the Enryo: How a 30 minute talk made a difference
Iyashi Care Story: The Relief I Felt with the "Care Specialists"
Other Articles and Resources:
Intro to Palliative Care: https://keiro.org/feature/palliative-care-intro
Palliative Care Resources: https://keiro.org/what-we-do/iyashi-care/resources-for-palliative-care
Iyashi Care FAQ: https://keiro.org/what-we-do/iyashi-care/iyashi-care-faq