"I think we need to overcome the mindset that it's embarrassing to ask for help. Because an exhausted caregiver is not as helpful to the patient and may risk the health of the caregiver."

Evelyn
Evelyn Chikahisa and Tracey Doi are wife and daughter, respectively, to the late Ray Chikahisa, who passed away at age 93 in October of 2020. Evelyn and Tracey had been caregivers to Ray and enrolled him in Iyashi Care after a serious fall and brain injury in June of 2019. Recently, Evelyn and Tracey met with Keiro through Zoom to discuss their Iyashi Care experience, sharing how the program supported them as they worked to enhance Ray's quality of life despite difficult conditions.
Reassurance During Uncertain Times
About six months after Ray's fall, Tracey and Evelyn decided to enroll him in Iyashi Care. "We found a need for more information to support our decisions," Evelyn said. "It's not easy to watch the changes that can occur, and so the more support you have, the more helpful it is."
One of the effects of Ray's fall was that he experienced increasing confusion. Tracey explained, "We weren't sure what was typical, or what signs we should be looking for when things were getting to be more serious. There were also a lot of adjustments for medications that we were trying to seek assistance on." This was an area in which the two found support and validation from the Iyashi Care team, who not only became involved in coordinating Ray's medications, but who also spoke regularly with Tracey and Evelyn about the assistance they were providing as family caregivers.
Evelyn said, "I think the key was being able to talk to professionals who could give us guidance in terms of how one might respond to the confusion he was experiencing. It's nice to have someone reassure you that you're doing the best that you can."
Tracey added that she felt supported in other caregiving areas as well. "Simple things like providing ideas for a menu that Dad might enjoy, or combining some ice cream with medicine to make it more palatable—I think that all helped," she said.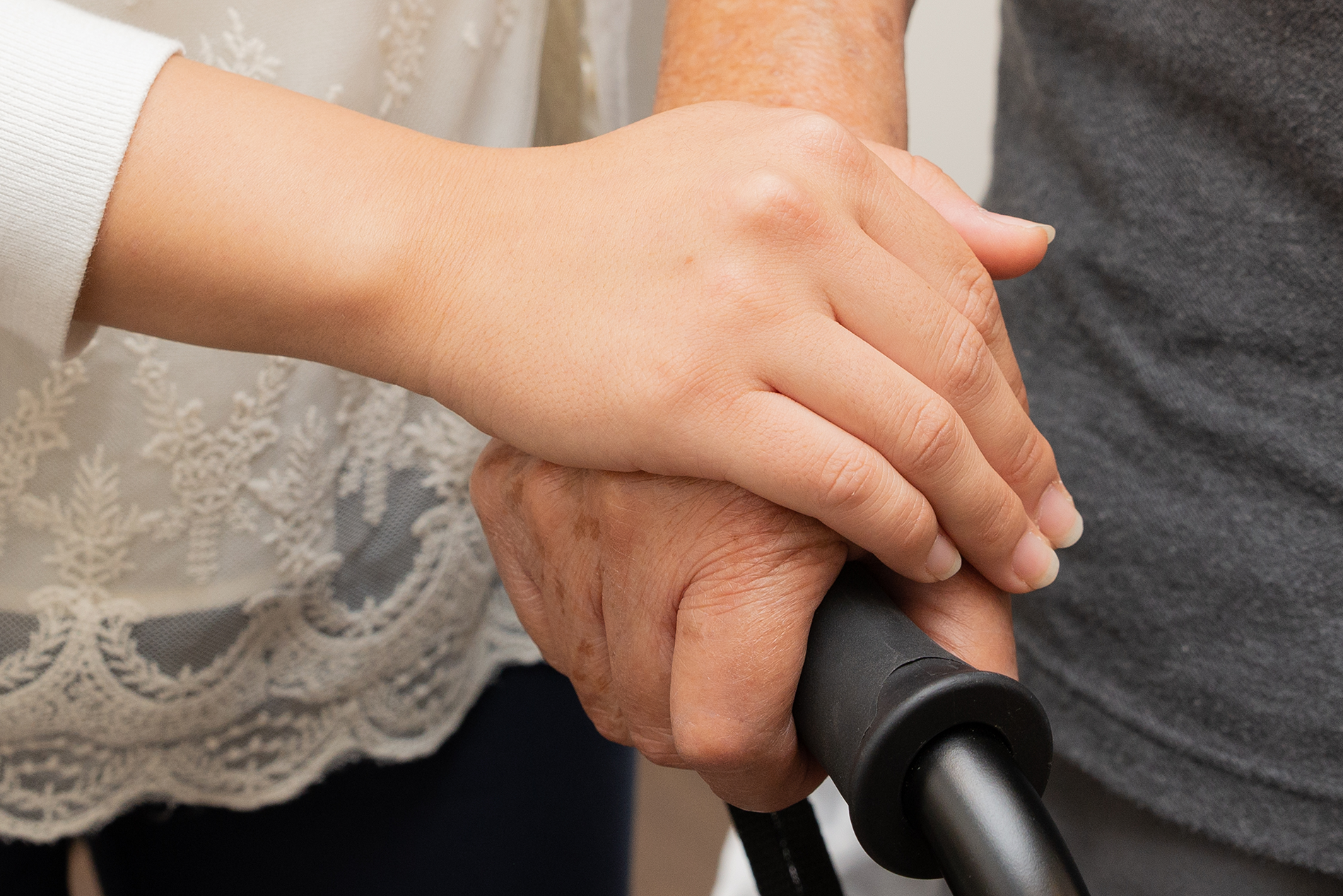 The Importance of Accessibility
For a patient with a chronic or terminal condition, easy access to care can make a world of difference. In a pandemic, the importance of accessibility is made even more prominent, as medical visits can pose an additional COVID-19 risk. Tracey and Evelyn attested to this, having supported Ray through the pandemic transitions in March of 2020. Evelyn recalled, "With the pandemic, resources that previously had been available were much more restricted. It was so helpful that we had easy access to Iyashi Care with just a phone call." She said that every person on the Iyashi Care team reached out to the family to explain the services that were available, and emphasized that the family could contact any of them if the need, no matter how small, arose.
"Pandemic or not," Evelyn added, "I think when a patient is no longer very mobile, getting out of the house is a huge challenge. The team had suggestions to help with mobility, including getting out of the house and transferring to and from the car. It's hard to even describe how helpful those tips were."
Three Things, From Two Caregivers to Another
As a palliative care program, Iyashi Care takes a whole-person approach to supporting patients, which includes making sure their caregivers and loved ones feel supported. Having experienced this support firsthand, Evelyn and Tracey shared three things they would want to say to other caregivers about Iyashi Care: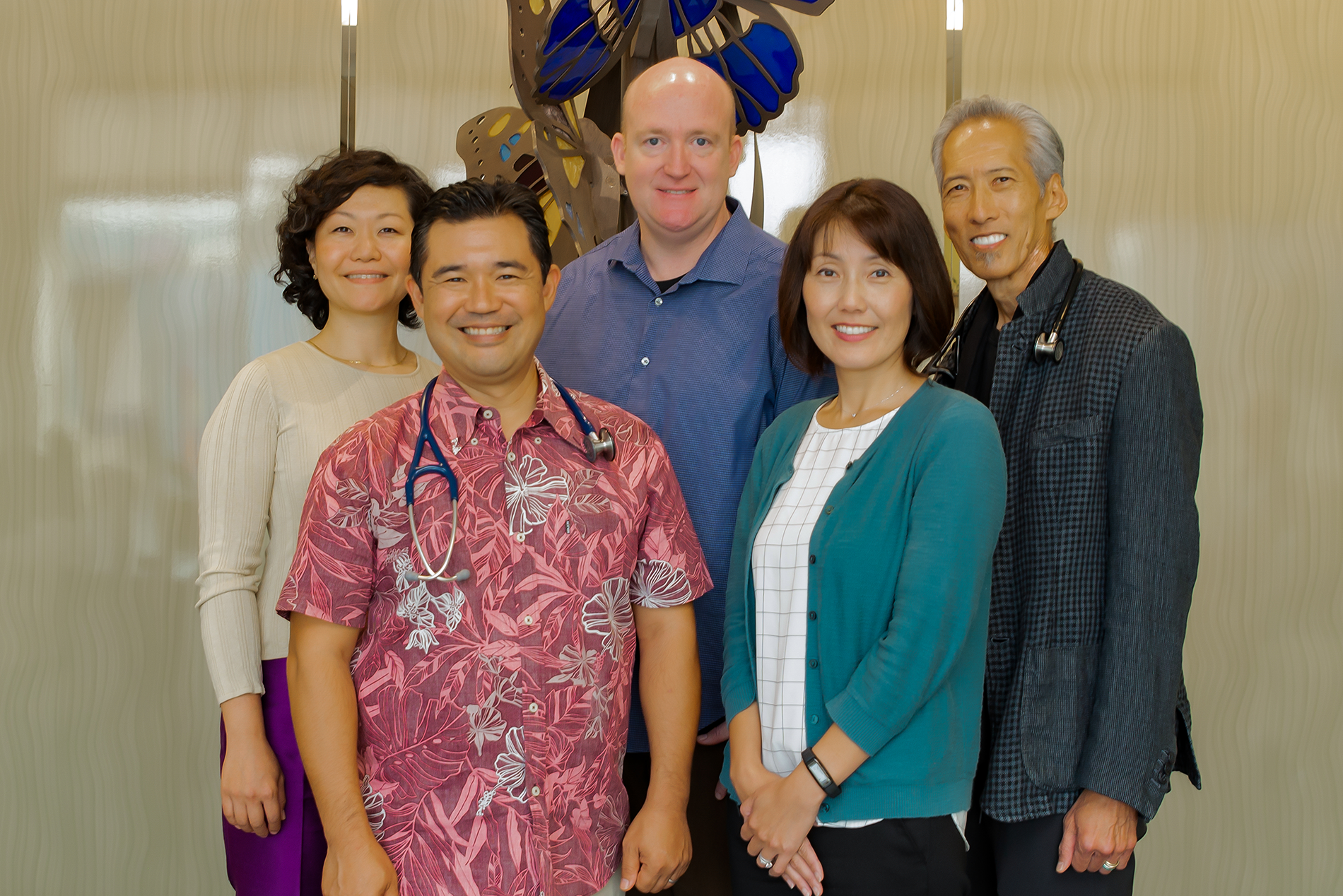 "Your loved one has a primary physician, specialists they might see, and in addition they can have Iyashi Care, to provide comfort and support, and help the family to connect the dots. I think that is just so key." -Evelyn
"Perhaps there's a perception that since the consultations are complimentary, the quality of care may not be there. That is so far from the truth! We were really blessed with a fabulous team; whether it be a phone call or an email, or follow-up calls to us to double check everything was going well. The tie in with Providence is very strong and the highest of quality." -Tracey
"I think it's important that you know about Iyashi Care before you need it. The patient and family will benefit from Iyashi Care's many services. I think we need to overcome the mindset that it's embarrassing to ask for help. Because an exhausted caregiver is not as helpful to the patient and may risk the health of the caregiver." -Evelyn
At the end of the discussion, Tracey added, "I just really hope this conversation helps compel other families to feel comfortable in reaching out for assistance when they need it. And I want to thank the whole team, because they did a phenomenal job and made it a lot easier for Mom and our family."
After thoughtful discussions with the Iyashi Care team, Evelyn made the difficult yet compassionate decision to enroll Ray into hospice to increase the level of services and support for his last month of life. Because of the partnership between Iyashi Care and Providence, a seamless transition to Providence TrinityCare Hospice was made the same day the family made the decision. Iyashi Care physician Dr. Glen Komatsu continued to supervise Ray's care under hospice. Hospice care, as an extension of palliative care, helps people have the best quality of life for as long as possible through the last chapter of their lives. Hospice helped keep Ray calm and comfortable, supported Evelyn and Tracey through that last month, and will continue to support Evelyn in her bereavement.