Spiritual support is a key but often overlooked and misunderstood component of caring for an older adult. It is a common misconception that if an individual is not religious or actively going to church, temple, etc., they cannot benefit from spiritual support in times of need. However, when faced with a serious illness or other challenges of aging and caregiving, spiritual care can provide an added layer of support to improve quality of life.
Keiro interviewed Ethan Halliday about his role as a palliative care chaplain at Providence. Ethan recently began providing spiritual care to Iyashi Care patients and their loved ones.
Note: Chaplain services in health care vary widely, and availability may be limited. This article reflects the services at Providence. Please consult with your health care provider to inquire what services are available.
Chaplains in Health Care
In health care settings, chaplains typically provide spiritual, social, and emotional support to patients and their loved ones in times of crisis. They offer a space for people to process what is happening to them — and how their beliefs, values, and life experiences may inform their care decisions.
Some of the most common questions patients may ask a chaplain include:
"Why is this happening to me/my loved one?"
"Is it okay to hope for a cure?"
"What did I do to deserve this suffering?"
"I'm scared of dying. What should I do?"
As a chaplain, Ethan shared that the most important skill is active and reflective listening.
He explained, "Only the patients can truly answer these questions and come to terms with what is happening, if given the space and time to do so. Patients can be overwhelmed by the amount of information they get. My role is to empower them to pause and mindfully reflect on what is important in order to find strength, meaning, and purpose."
Common Misconceptions
A patient does not need to be religious or spiritual in order to receive chaplain services. Ethan will spend time during the first patient meeting explaining a chaplain's role – which is to help them through the struggles they face, not convert them to a specific faith tradition or convince them to think a certain way.
Regardless of religion, patients often ask existential questions about life, death, and suffering. As a chaplain, he does his best to create a safe environment for them to think and talk through what they are going through, however they want to do so.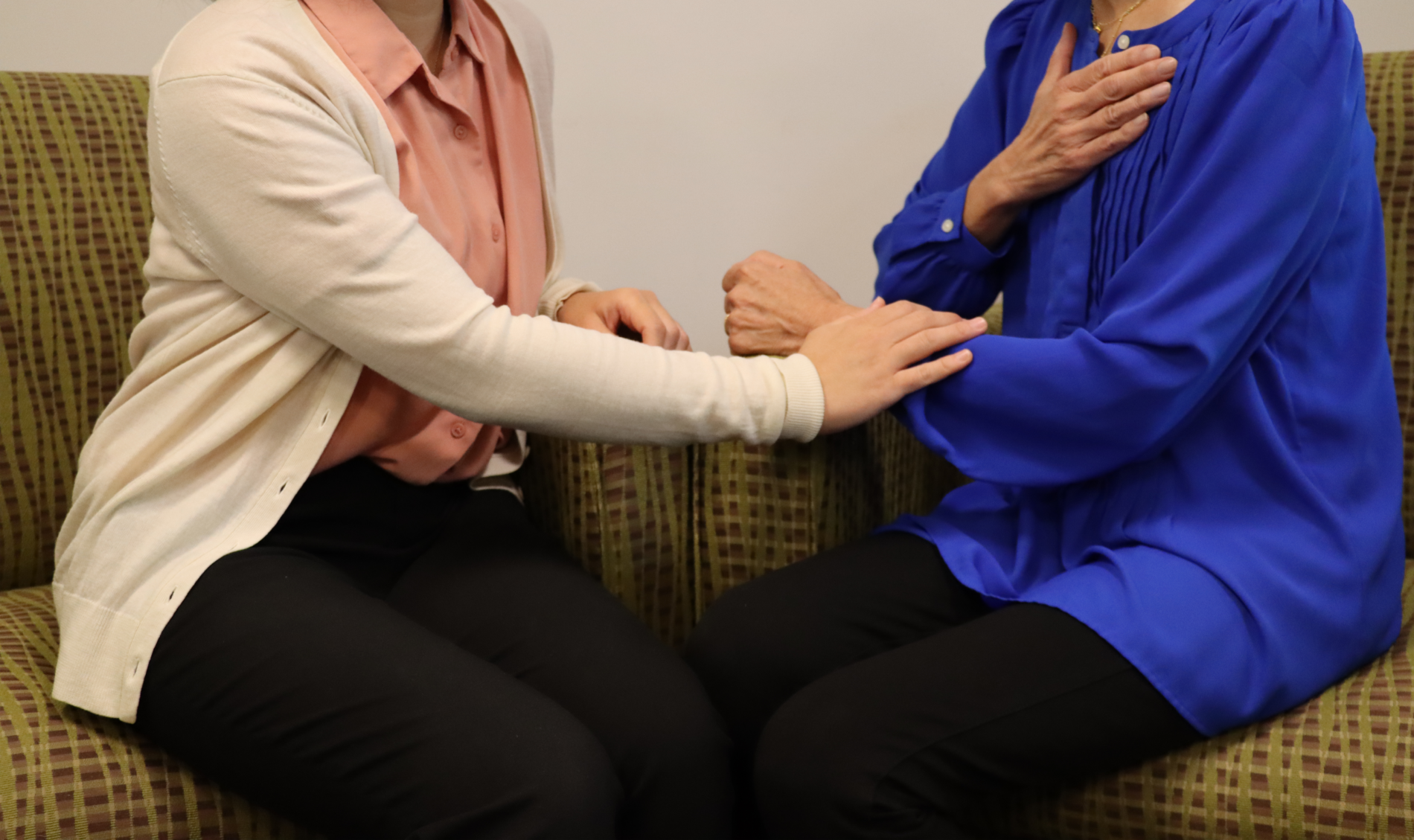 Ethan explained that, at Providence, chaplains are interfaith and required to be board-certified. They undergo significant training that emphasizes a code of ethics, meeting the patient where they are, and being mindful of not letting their own personal beliefs influence conversations and decisions.
Working with an Interdisciplinary Team
In palliative care, the team works together to provide the best care possible for the patient. "Each team member is trained in 'spiritual first aid' — meaning that they can assess if it is appropriate to suggest chaplain services. In my experience, many patients do not directly ask for a chaplain. So the team listens for what is being said and not said," he shared.
Chaplains typically work most closely with social workers to address the patient and family's needs, particularly if they identify psycho-social distress, which is emotional symptoms that negatively impact quality of life. These can include stress, avoidance, exhaustion, poor communication, and lack of focus.
As a chaplain, Ethan seeks to help the patient and their families draw upon their inner strength, personal beliefs, and interpersonal connections, often to recognize that they do not carry the burden of a serious illness alone. In today's health care system, people are often expected to make decisions quickly, without fully understanding the implications. Chaplains can provide that additional space to slow down, giving patients time to think and reflect on what is most important to them, and what would most enhance their quality of life.