Through the Keiro-Providence Whole Person Care Program, Keiro is proud to be working with Dr. Yuichi Edwin Yanami, Associate Medical Director at Providence TrinityCare Hospice & Regional Palliative Care.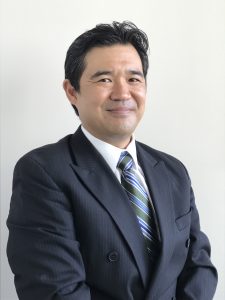 As a physician, one of Dr. Yuichi Edwin Yanami's key goals has long been to honor what is most important to the patient. For some, it is to live long enough to see a family member reach a milestone such as graduating from school or getting married. For others, it is to die peacefully surrounded by loved ones.
Prior to joining Providence, Dr. Yanami was a staff physician in the Department of Internal Medicine and a chief physician in the Department of Hospice at Adventist Medical Center in Okinawa, Japan. He earned his B.S. degree in physics at Waseda University in Tokyo, Japan, and his M.D. degree from Loma Linda University, School of Medicine. He conducted his internal medicine residency at St. Luke's Roosevelt Hospital in New York, and then served as an internal medicine hospitalist at Straub Clinic and Hospital in Honolulu, Hawaii.
Having worked in the U.S. and Japan, Dr. Yanami feels that in both countries there is a little too much emphasis on treatment and attempting to cure the patient's illness, without necessarily considering what the patient actually wants. He desired to work in a specialty where quality of life and respecting the patient's wishes are valued, so he pursued and recently completed a fellowship in hospice and palliative care at the VA/Cedar-Sinai Hospital in Los Angeles.
Dr. Yanami, who is fluent in both English and Japanese, looks forward to serving the Japanese American and Japanese-speaking community through the Keiro-Providence Whole Person Care Program. He notes that, "There is a phrase 'shikata ga nai' that loosely translates to 'it cannot be helped.' Elderly Japanese may feel that they don't have much say in their health care and they should do whatever the doctor recommends. One of my goals is to help them speak up about their wishes and trust that we – the patient, their loved ones, the medical team, and social and community services – will work together to meet those wishes as best as we can."
About the Keiro-Providence Whole Person Care Program:
Keiro and Providence Health & Services Southern California (Providence) have partnered to bring palliative care services to Japanese American and Japanese-speaking older adults who are living with advanced illnesses and debilitating symptoms. The program goal is to improve the quality of life for these older adults through personalized, compassionate care based on the person's values, preferences, and priorities. The program is open all Japanese older adults and their caregivers in Southern California.
__________________________________________________________________
For more information about KPWPCP, please contact Keiro staff at 213.873.5791.