Keiro staff members share why you should call today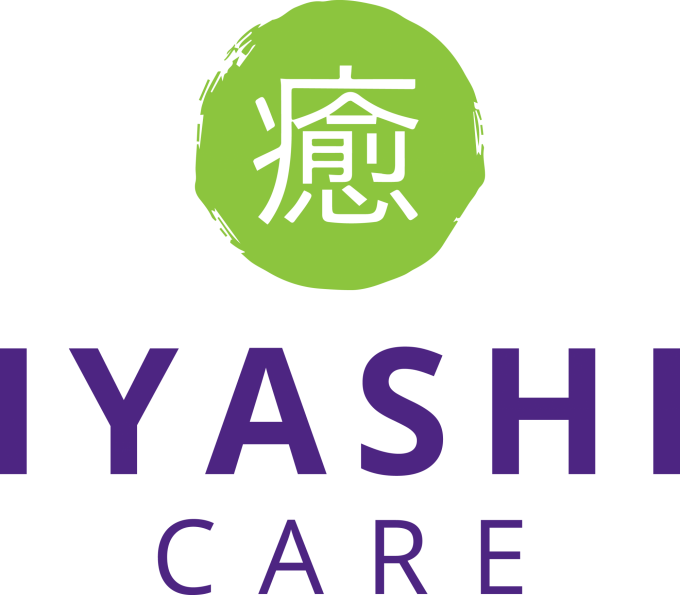 For the past two and a half years, the Iyashi Care program has helped over 200 patients and their families by providing additional assistance and peace- of- mind while being treated a serious illness. As we head into the third year of this program, Keiro asked some of our staff members what they would like community members to know about Iyashi Care. We hope this article provides new context that encourages you to call our office today and to see if this program can enhance the quality of life for you and your loved ones.
How would you describe Iyashi Care?
"The Iyashi Care team is able to communicate with you in a way that takes into consideration cultural nuances specific to our community as well as either in English or Japanese." – Kent
"It's a patient-centered approach to the aging process, which means it provides an additional level of care between the patient, the treating physicians, and the caregivers." – John
"Iyashi Care is a different way of catering to patients' needs as they are suffering from serious illnesses. It is different in the sense that it is not all medical-based, and it looks at the patient's cultural, social, or other needs that contribute to their health." – Marielle
What is one thing you want community members to know about our Iyashi Care Program?
"I think Iyashi Care makes health care … less scary. Many doctors talk in medical terms, and while they understand it, regular people like us won't. And especially for the Japanese American population, we kind of don't question authority. If a doctor is in the room and tells you something, you assume it's probably true. And whether I understand it or not, I'm going do whatever he or she tells me to do. But, I would feel much more comfortable if he or she could explain that in a manner that I could accept and be more willing to participate in." –– John
" Iyashi Care helps alleviate the unending stress of caregiving. Not end it completely, but alleviate it. We have heard that many community members struggle with helping the person they are caring for, and there is so much more to caregiving than treating their specific illness. Iyashi Care can help caregivers by facilitating those difficult conversations with your loved one at the very beginning of their diagnosis, in order to give you a roadmap to follow on your journey as a caregiver.'" – Marielle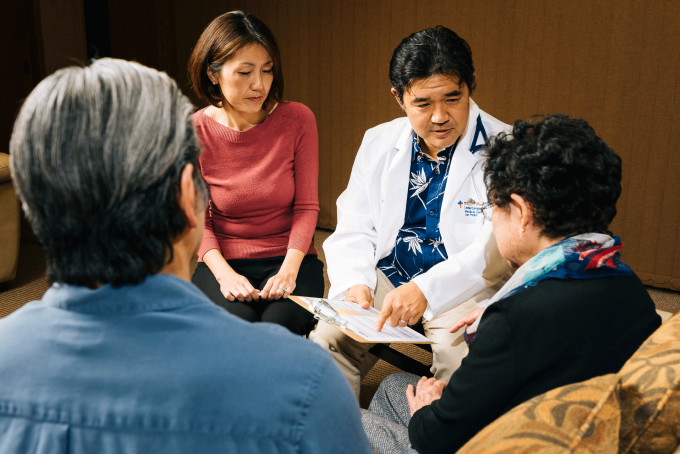 Why do you think readers might still be hesitant to use Iyashi Care?
"There is still so much confusion on when the right time to contact Iyashi Care is. As health care consumers, we tend to believe that we can only receive comfort care when we run out of treatment options, which is the standard delivery method for hospice programs. I challenge us to think a little differently. The most options for comfort are in fact available to you when you are first diagnosed with a serious illness. This is why I hope community members don't think of Iyashi Care as a program that only provides 'end-of-life care.' Our program can be used alongside you during every step of your journey to help enhance your quality of life." – Kevin
Still not sure if you should call?
Iyashi Care works together with the patient's existing doctors. If you or a loved one are living with a serious illness or condition, consider enrolling in Iyashi Care by calling Keiro. The Iyashi Care team is here to assist you as you navigate the complexities of your disease or condition. Call today, even if you are unsure if Iyashi Care fits your particular situation, at 213.873.5791.
About Iyashi Care
Keiro and Providence Health & Services present the first palliative care program in the United States catered towards Japanese American and Japanese older adults and their families. The program provides an extra layer of care by working together with the patient's current healthcare system.
For more information on Iyashi Care, visit: https://keiro.org/what-we-do/iyashi-care