Congratulations to all the recipients of the 2019-2020 cycle of Keiro's Grants Program! Keiro is looking forward to working with all 30 organizations to help reduce social isolation among older adults and caregivers in the Japanese American and Japanese community.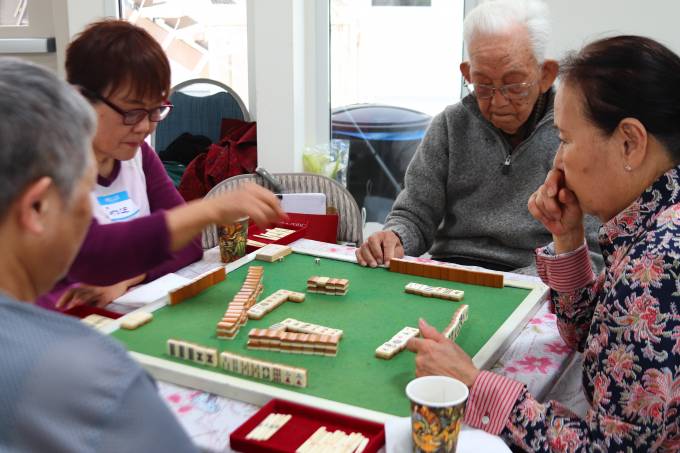 (Recipients in alphabetical order)
American Society of Hiroshima-Nagasaki A-Bomb Survivors is an organization that supports atomic bomb survivors (hibakusha) with annual exams, visits from doctors, and an annual commemoration ceremony for victims and survivors.
Support from Keiro will help bring together hibakusha from Los Angeles and Orange Counties for "Hibakusha Get-Together" events that will provide an opportunity to socialize and talk about their experience while offering time and space for members to come together.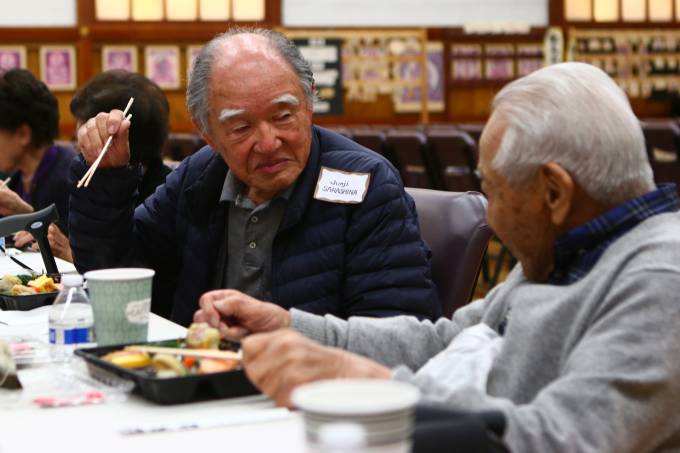 Cerritos Baptist Church is home to a congregation with many Japanese American older adults and caregivers. CBC provides activities and fellowship aimed towards experiencing grace and growing in love for its members.
Support from Keiro will help provide opportunities for older adults and caregivers to connect with each other for fellowship and support at luncheons and field trips. These events aid in reaching out to those who are at-risk for isolation.
Christ Episcopal Church, in Redondo Beach, is the site for weekly engagement and enrichment through the community "Fureai" program which started in 2018. This program brings together the local community and offers opportunities for socialization.
Support from Keiro will be used to continue this community "Fureai" program that brings together both Japanese-speaking older adults and their caregivers through programs and activities. Support also provides transportation for older adults that are unable to drive to the weekly activities.
Continuing Education for the Nikkei Widowed, Inc. was established to provide support to Japanese American and Japanese older adults who have lost their spouses. The group, of which 95% are over the age of 80, meets monthly to provide educational opportunities and support to its members.
Support from Keiro will assist CENW in continuing its vital outreach to the widowed through regular social gatherings, seminars, and grief support, helping members overcome the hardships of widowhood, an experience that can trigger social isolation. These meetings provide members the chance to socialize and take part in functions they would otherwise not be able to experience without CENW.
East San Gabriel Valley Japanese Community Center has provided programs and services that promote the Japanese American culture and heritage since 1961. ESGVJCC's "Senior Wellness Program" offers nutritious lunches, social activities, exercise programs, and educational seminars for its older adult members, and has expanded to being offered on both Tuesdays and Wednesdays.
Support from Keiro will help expand the current two-day program and will continue to support transportation for homebound older adults, who are at risk for social isolation, to attend and participate in activities.
Gardena Valley Japanese Cultural Institute has served the Japanese American and Japanese community living in the South Bay for over 50 years through educational, social, and cultural programs for all ages. They offer a variety of programs throughout the week serving around 900 older adults annually.
Support from Keiro will help expand GVJCI's bilingual staff capacity as they continue to bring both English and Japanese-speaking older adults together, bridging the gap between these communities. These staff members assist in creating programs such as morning café-style conversations and senior workshops that help to outreach and offer more opportunities to socialize.
Go For Broke National Education Center provides education and tells the important story of Japanese American World War II veterans. Serving an aging population of WWII veterans, GFBNEC continues to keep those older veterans engaged with the ongoing activities of the organization through monthly gatherings and annual events.
Support from Keiro will allow GFBNEC to provide needed bus transportation for veterans, their caregivers, and family to attend these bi-monthly Monday meetings to interact with staff and to participate in programs.
Hearts of Lavender is a group that brings the art of ikebana flower arranging to five different senior facilities in Los Angeles County. These ikebana classes provide residents with opportunities to participate in social activities with others while working with trained bilingual instructors on an arrangement to keep in their rooms. Flower bouquet deliveries are also made to homebound older adults every second Tuesday of the month.
Support from Keiro will help fund the supplies needed to conduct these classes that give older adults a chance to participate in an engaging and unique activity.
Japanese Christian Church Federation of Southern California unites the various churches and ministries that provide Japanese-language programs in Southern California. For the past 45 years, JCCFSC has conducted monthly reihai services in Japanese for the residents of the facilities formerly owned by Keiro.
Support from Keiro will help JCCFSC meet a key need by continuing to provide spiritual support and guidance for residents in the former Keiro facilities who are unable to attend regular religious services. These services include audience participation in hymns that provides a new way for older adults to engage with each other and JCCFSC representatives.
Little Tokyo Nutrition Services has provided daily hot Japanese lunches and referral services to older adults living in Little Tokyo and homebound individuals within the surrounding area for over 40 years. Currently, LTNS serves approximately 75 meals for their congregate lunch and 80 home deliveries five days a week.
Support from Keiro will help fund a new delivery vehicle for LTNS in order to provide hot meals for homebound Japanese American and Japanese older adults within the community.
Long Beach Japanese Cultural Center and Long Beach Pioneer Project has focused on improving the quality of life for older adults in the local Japanese American and Japanese community for over 60 years.
Support from Keiro will help continue the current lunch program to provide meals three times a month in order to provide more frequent opportunities for their members to come together and socialize. The lunch program includes a meal, gentle exercises, health education, and arts/crafts activities.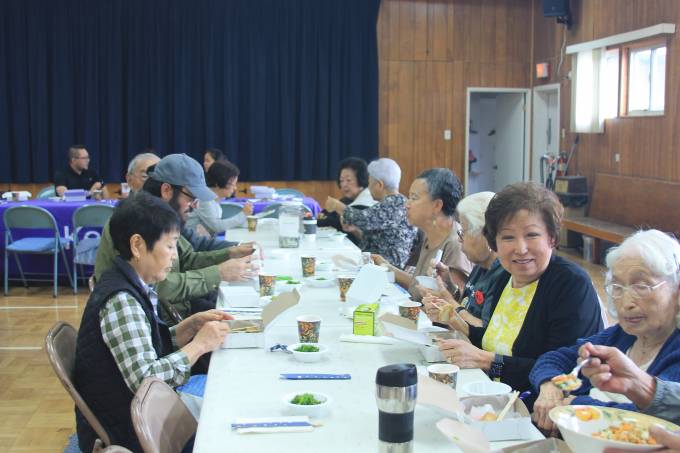 Los Angeles Holiness Church is a multi-generational Christian church founded in 1921 that serves both English and Japanese-speaking populations. With an aging congregation, LAHC enhances the spiritual, social, emotional, and physical wellbeing of older adults and caregivers in its congregation through its Senior Ministry and Caregiver Support.
Support from Keiro will expand the church's Senior Ministries, Caregiver Support group programming, as well as a Valentine's luncheon that brings together caregivers and widows. These ongoing programs will continue to bring together and support the church's community through outings and gatherings, and the Valentine's luncheon will bring together individuals that are at-risk of loneliness and social isolation.
Los Angeles Hompa Hongwanji Buddhist Temple has been providing weekly religious and spiritual services for Japanese American and Japanese families since 1905. The temple also serves as a gathering place, offering regular activities and social support.
Support from Keiro will help fund the increasingly popular Tai Chi and Qi Gong classes for older adults in the Little Tokyo area. These classes provide weekly social and exercise opportunities and currently has 30 regular attendees.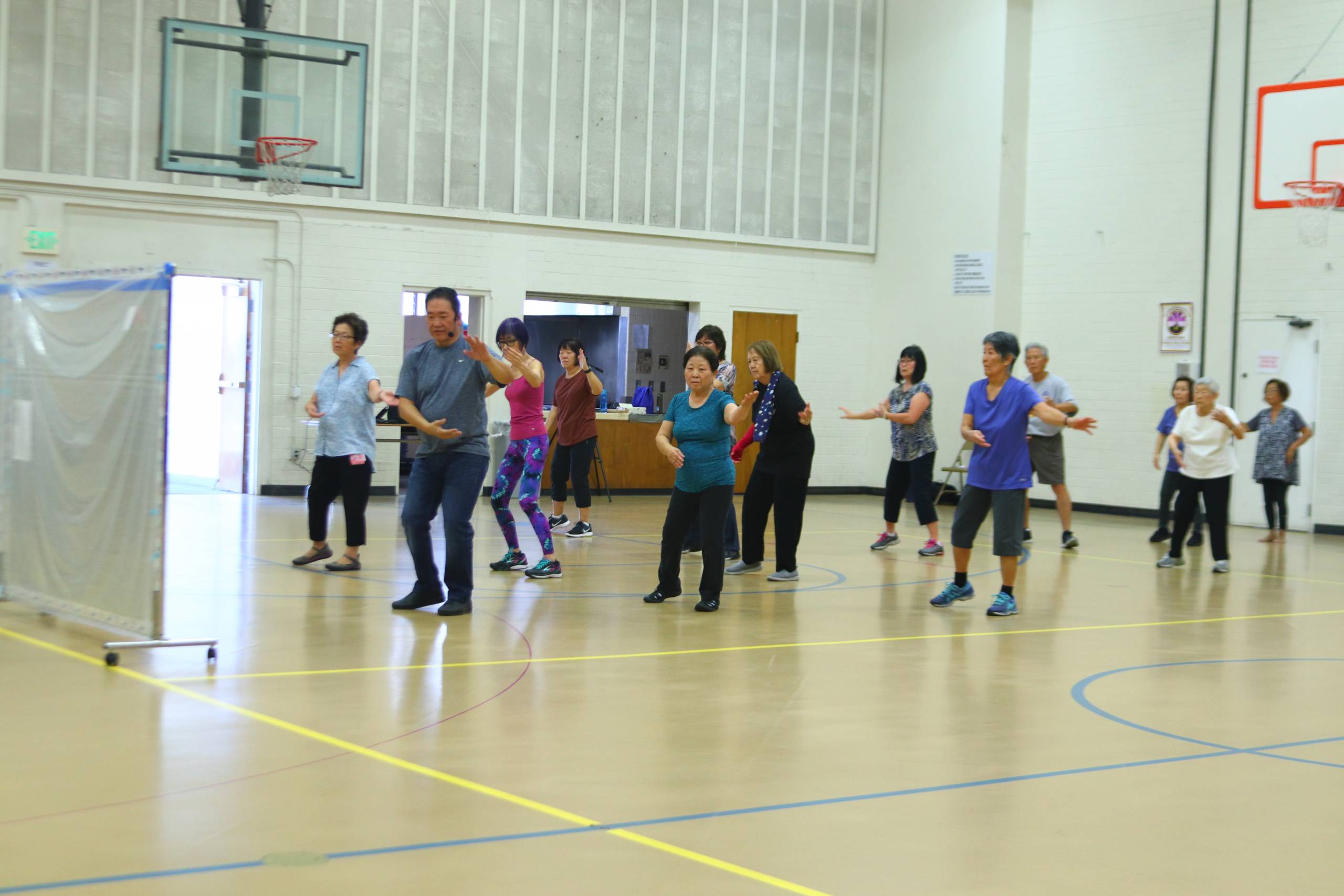 Los Angeles Men's Glee Club has been supporting Japanese American and Japanese older adults in the community through special choral performances and concerts for the past 20 years as the only Japanese men's chorus in Southern California.
Support from Keiro will help host various concerts that bring together the older adult members of the choir with the community and older adult audience. LAMGC will be conducting performances at various senior living facilities across Los Angeles County to provide residents with entertainment. As such, LAMGC will be able to host gatherings that will bring joy and reminiscence of past memories through song and social togetherness.
Mission Valley Free Methodist Church focuses on connecting people and providing care to those in need with the purpose of becoming a loving community. Nearly 30% of its members are 65 and older.
Support from Keiro will sustain MVFMC's monthly lunch program to engage its older adult members through educational presentations, exercises, and other social activities. This program allows both Japanese-speaking and English-speaking groups of MVFMC to intermingle and offers older members the opportunity to enhance their social networks.
Newport Beach Higashi Honganji Buddhist Temple has a vision to provide knowledge, resources, and skills necessary for Japanese-speaking older adults in the Orange County area. NBHHBT brings together a community of over 400 Japanese American and Japanese families within the county.
Support from Keiro will fund the continuation of the monthly comfortable senior life classes and annual senior health conference. These programs provide a unique level of Japanese language support through the temple's services to the Japanese-speaking community of Orange County.
Nikkei Choral Federation of Southern California is a federation of six choir groups from across Southern California totaling 119 members. The goal is to provide an opportunity for the groups' members to come together and perform for the Japanese community.
Support from Keiro will help support their sixth annual concert which promotes mutual collaboration among Nikkei choral groups. Additionally, for some of the choral members, rehearsals are the few times they are able to leave their home and interact with other Japanese-speaking older adults.
Nikkei Women Legacy Association's mission is to preserve and promote Nikkei history and culture, with a primary focus on Nikkei women. Since 2012, NWLA has offered a writing class called the Writers' Memory Project, which allows older adult participants to create stories based on their life experiences and publish them in an end-of-the-year anthology.
Support from Keiro will allow for the continuation of the Writers' Memory Project, as well as other socialization opportunities that will provide older adult writers more opportunities to interact and share experiences.
Orange County Buddhist Church serves families of all ages and hundreds of older adult members through various programs and events.
Support from Keiro will allow OCBC to continue its "Tomodachi Bento Program," where volunteers deliver Japanese and Asian-inspired lunches twice a month to homebound individuals by screened volunteers. Volunteers also engage individuals in meaningful social contact and conversation, forming relationships along the way, to help ensure that the homebound members do not become socially isolated.
Orange County Friendship Choir is a Japanese-speaking choir group founded in 2009 comprised primarily of members over the age of 65. OCFC's mission is to participate in chorus and cultivate friendship among their diverse choir and audience members, enhancing the quality of life for elderly Japanese American and Japanese nationals residing in Orange County.
Support from Keiro will help OCFC provide transportation and concert support for the older adults in Orange County to allow them to attend performances and to help keep the older members of the choir active.
Orange County Japanese American Association serves over 1,500 individuals of the Japanese-speaking community of Orange County, and promotes various social services and Japanese cultural activities through events, programs, and educational seminars.
Support from Keiro will help OCJAA enhance the services provided to the organization's caregivers through their Kaigo no Kai caregiver support program while also supporting transportation needs of older adult members to attend activities so they can remain involved with OCJAA's various events.
Oxnard Buddhist Temple serves over 100 older adults through Japanese culturally-sensitive services, seminars, and conferences to support its aging congregation. Since its founding in 1929, OBT has remained one of the few organizations that serves the Japanese American and Japanese community in Ventura County.
Support from Keiro will help renovate OBT and provide adequate ADA-compliant facilities in order to create a safer, more inviting atmosphere for older adults that will serve the community for when they gather.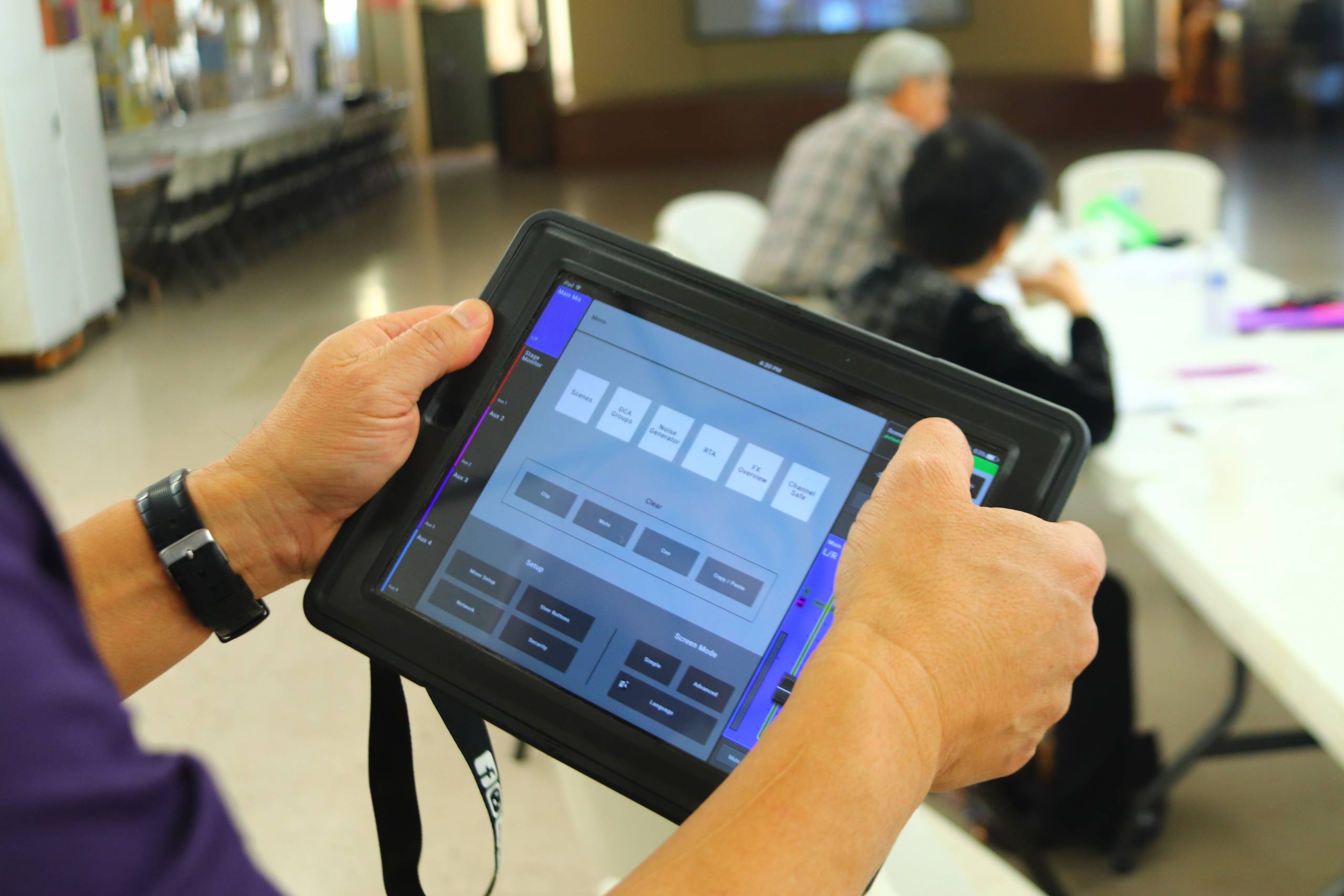 Pasadena Nikkei Seniors was established as a completely volunteer-run organization with the goals of enhancing the quality of life of and providing a comfortable social environment for older Japanese American and Japanese members. PNS sponsors a variety of social activities and events that promote both physical and mental wellness, bringing together a group of around 70 individuals during monthly lunches and trips that help bridge the Nisei and Sansei generations.
Support from Keiro will provide ongoing support for the monthly lunch program and excursions for its members. Keiro's support will help keep the meals affordable and ensure that PNS can continue offering valuable social engagement for its members, which has grown from 40 members to 70.
Sakura Chorus was founded in 1982 as a female choral group, and has been providing concerts for the residents of the former Keiro facilities in addition to performing in the Los Angeles South Bay area. Sakura Chorus is one of the oldest local Japanese choir groups.
Support from Keiro will provide operating and transportation support for the concerts to assist choral members and allow them to continue gathering weekly for joyful singing.
San Fernando Valley Japanese American Community Center was established in 1959 and has sought to preserve the Japanese culture and promote the Japanese American experience. For over 50 years, SFVJACC has served the Japanese American and Japanese community of all ages, with senior programs alone reaching over 300 older adults annually.
Support from Keiro will help fund a new program in which SFVJACC members embark on field trips that are educational and participatory. This program will allow SFVJACC to create a new opportunity for older adults in the San Fernando Valley area to have additional socialization.
Seinan Senior Citizens' Club was founded in 1971 to address the needs of Japanese older adults. Currently serving over 210 members—most of whom are over age 80—SSCC provides classes, seminars, lunches, karaoke, and arts courses as the only Japanese senior center in the Crenshaw area.
Support from Keiro will enable Seinan to undergo a capital campaign to improve the social hall. This project will allow members to safely enjoy the center and take part in the many social activities offered by this Japanese senior center.

South Bay Singers was established as an educational group that would allow members to strive to expand and heighten the artistic sensibilities of the Japanese music community through studying and performing classical music. SBS is a group of amateur Japanese singers that care deeply about the Japanese community and are passionate about edifying the community through music.
Support from Keiro will fund senior pick-up services which will provide transportation from different locations to help SBS's older adult members get to venues. This will allow for older adults to safely continue their gatherings for practices and performances.
Venice Japanese Community Center was founded almost 100 years ago and continues its mission to preserve, share, and promote Japanese American and Japanese culture. The center provides many activities for multiple generations and has a large population of older adult members.
Support from Keiro will help expand VJCC's ongoing "Senior Wellness Program" that provides programming centered on entertainment, services, and educational opportunities to offer homebound members attractive and accessible programs aimed at increasing social connectedness.
Visual Communications Media is a community-based nonprofit media arts organization that provides services for the older adult community in Little Tokyo through its "Digital Histories Filmmaking" program. Not only does this program allow older adults a creative outlet to share their stories, but also they are able to socialize together as a cohort and feel a greater sense of community.
Support from Keiro will fund the ongoing "Digital Histories Filmmaking" program that aims to engage older adults by providing them resources and opportunities to share their stories with younger generations.
Zenshuji Soto Mission has served the Japanese American and Japanese community through spiritual support and regular programs since 1922. Zenshuji continues to develop new activities to best serve its aging congregation.
Support from Keiro will continue to support the ongoing "Zen Aerobics" program, which provides spiritual-based exercise instruction aimed at balancing the physical, mental, and spiritual needs of the program participants. The Zen Aerobics class brings together older adults from the local community and allows participants to practice mindfulness along with aerobic exercise.