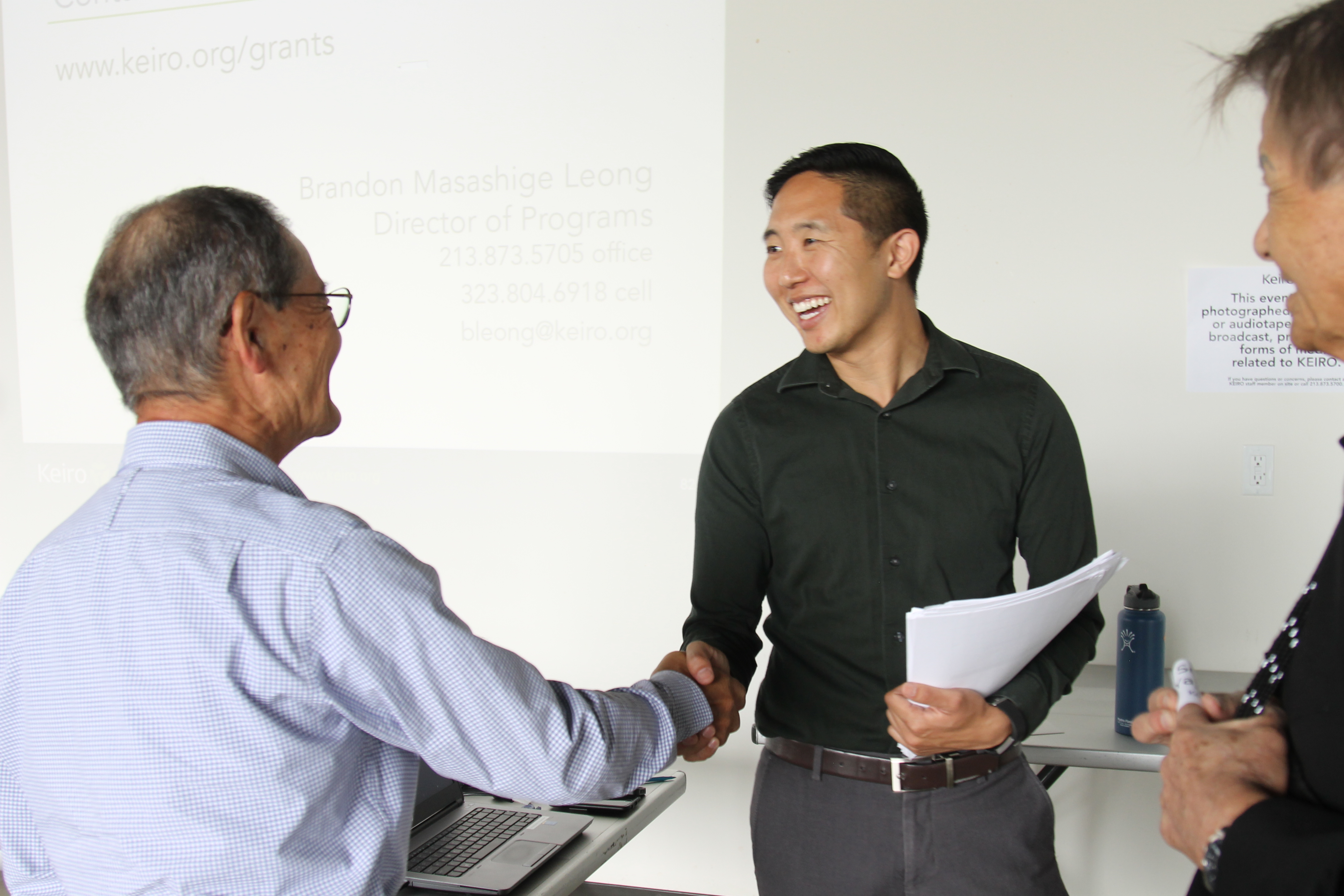 In April 2017, Keiro announced the recipients of the Grants Program and invested over $900,000 distributed among 44 local community organizations that pledged to purpose the funding in the pursuit of advancing Keiro's mission: to enhance the quality of senior life in Our Community.
Keiro is excited to announce that in the coming weeks and months, we will be providing a series of updates regarding the grant recipients' progress in their individual projects. All of the projects and organizations Keiro has invested in revolve around improving the quality of life for older adults and their caregivers throughout Los Angeles, Ventura, and Orange counties. Through these updates, we hope to provide more insight into how each organization is impacting the lives of Japanese American and Japanese older adults.
While we highlight the various projects that our partners from the inaugural Grants Program cycle are working on, Keiro has already begun accepting applications for the 2017 Grants Program. This year, we have distinguished our grants awards in three funding levels: Small, Medium, and Large Grants.
As a reminder, the goals for Keiro's Grants Program are to:
Enhance the quality of life of older adults in Our Community who are most in-need or vulnerable
Promote culturally sensitive programs and services to Japanese American and Japanese older adults
Strengthen systems of support for older adults through local service providers, programs, and caregiver resources
Advance a holistic approach to aging issues
The primary beneficiaries of the programs funded by Keiro's Grants Program are older adults or the caregivers in Our Community. The grants program seeks to achieve the greatest impact by addressing the issues facing those in greatest need or vulnerability. These populations include, but are not limited to, older adults who are facing the following challenges:
Low income
Isolation
Multiple health conditions
Memory and cognitive disabilities
Monolingual in Japanese
Immigration or residency status
Oldest of the old
If your organization is interested in applying for a grant, Keiro's 2017 Grants Program Guidelines can be found here. Please feel free to celebrate with us as we unfurl the many ways that the 2016 Keiro Grants Program recipients are using their awards to impact our community's older adults and caregivers. As Keiro moves forward, we will continue to further our mission to enhance the quality of senior life in Our Community.