"When you have the chance, grab that opportunity, because you don't know when you have that chance again. That's how life is, too, if you see it just grab it, and do it, and have fun!" – NJ Nakamura
NJ Nakamura has enjoyed learning, exploring, and helping others since her retirement in June 2016. Five years in, NJ shared with Keiro how she has found meaningful ways to enjoy her days and adapt to the changes in this new chapter of her life.
New Chapter, New Opportunities
To NJ, one of the biggest changes in retirement was having the freedom to decide how she wanted to spend her time. "I learned that it just opened up more opportunities," she said. "I love to learn new things, try new foods, any kind of activity." NJ explained that she doesn't always stick to a hobby for a long period of time, liking to experience new things on a regular basis. She recalled, "I remember once I wanted to learn how to bowl—I bought a ball and the shoes and everything. I went to a class, I joined a league, and we came in first place! But I didn't do it again—I had achieved what I wanted to achieve."
Outside of COVID times, NJ has been involved in a whirl of activities both old and new. These activities include co-hosting a cooking class at the San Fernando Valley Japanese American Community Center, being a sponsor representative for the Nisei Week Queen Program, and performing Nihon Buyo, classical Japanese dance. "After I retired, I kept doing what I was doing outside of work," she said. "Then I added more things! But I have more time to do them now, so it works out."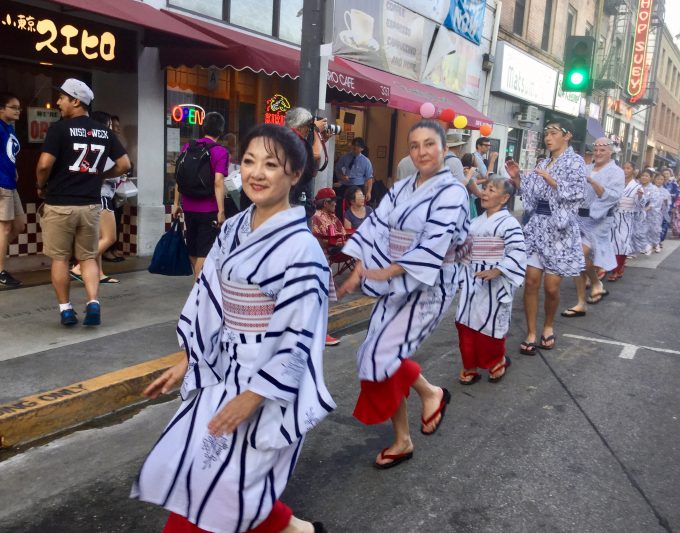 Like many, NJ's day-to-day activities were greatly changed by the COVID-19 pandemic. However, NJ has still found ways to remain active while staying safe. Aside from continuing to eat healthy and exercise regularly, she plays board games and reads the daily news to keep her brain health in good shape. As for social health during COVID times, NJ attends online Bible study for her church, goes on walks with a neighbor, and keeps in touch with her granddaughter, Miya, through Houseparty, a video calling app.
Learning With a Purpose
NJ's zeal for new experiences is also paired with a desire to help others. She says this motivation can be traced back to her adolescence, when she decided at 12 years old to become a nurse. "You help people get healthier as a nurse," she explained. "Even in retirement, I maintain my CPR certification and my RN license, because I volunteer as a first aid nurse for different community events." To stay up-to-date with the field, NJ spends time reading as many articles about science and health as she can. "I want to learn!" she expressed. "I don't know, I thrive on it."
About five months after she retired, NJ found another way to help others through volunteering with Keiro's programs. When she saw that Keiro was seeking instructors for a diabetes self-management course, she knew her nursing background would help her teach the subject matter. After taking the course to become an instructor, she was then able to lead sessions on the topic with others. She commented, "It felt so good to see the attendees smiles of understanding and to know that they would be better able to manage their diabetes. So I'm glad to be a part of Keiro to help with that. It was just a natural fit." Keiro also serves as a social connection for NJ, as she's made new friends, and enjoys the network that she cultivated through the organization.
Little Moments With Loved Ones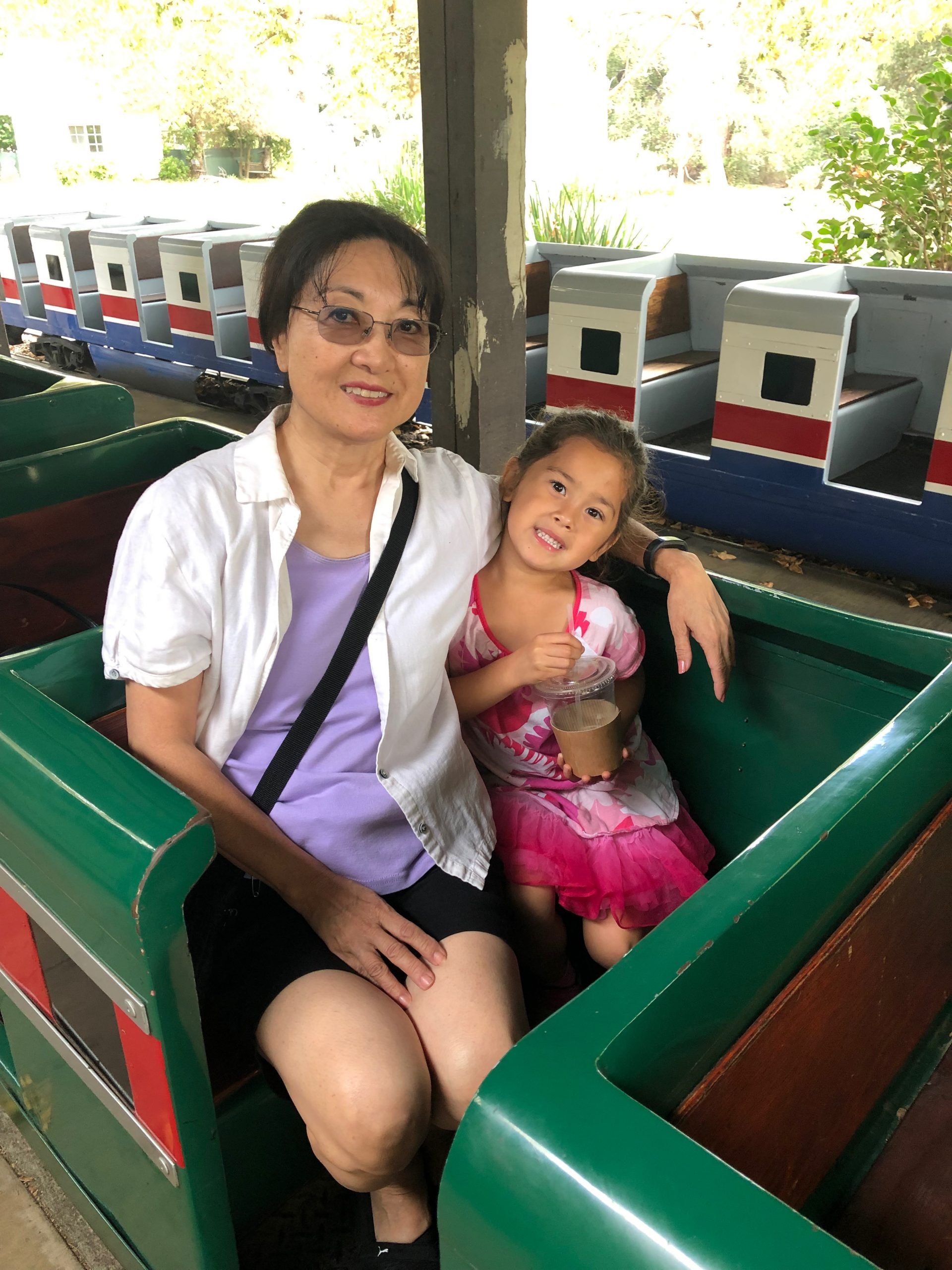 Even with her active life, NJ still makes sure she has ample time to spend with her loved ones. She spoke fondly about the little moments that she has been able to appreciate with her granddaughter, sharing, "Last summer I was playing a game on Miya's iPad, and I really let myself go. I was yelling if I lost a life, and I would pass it to Miya, too. Later she said, 'Bachan, I wish you were a kid like me that I could play with all the time!' I mean, that's the best compliment I've ever received in my life! In retirement I'm less stressed, and I notice and appreciate things like that more."
As NJ continues to adapt to ever-changing times, she says she will keep pursuing new experiences and new ways to help and connect with others. "I try and stay involved," she concluded. "That's what keeps you young."