The popularity of smartphone applications (apps) has risen exponentially over recent years due to their ability to simplify and enhance various daily tasks. There are different apps ranging from playing games with friends and checking your finances to even getting food delivered straight to your door. Once viewed as an unnecessary luxury, these food delivery apps are proving more valuable than ever with the recent "Safer at Home" order. These apps provide you with the ability to access food while still maintaining safe physical distancing, and it helps support local restaurants and businesses as they continue to provide takeout service.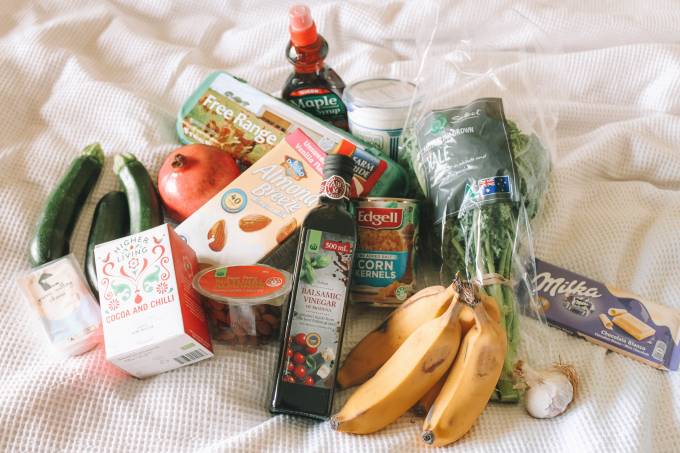 First-time users of food delivery apps may get overwhelmed with the variety of apps available to download. However, to begin, it is important to understand that there are two types of food delivery apps:
Delivery from restaurants: These deliver meals from your local restaurants and include smartphone apps such as: UberEats, Grubhub, Doordash, and Postmates. On top of paying for your order, there is a delivery fee that varies between different apps and restaurants.
Delivery of groceries and supplies: These deliver groceries and supplies from your local markets. Instacart is one example. Please note that due to the current high demand, availability may be limited and deliveries may take up to a week.
Each food delivery app requires you to make an account where you will have to input basic information such as your name, delivery address, and credit card information. Here are some steps to follow if it is your first time using one of these apps.
Use the search feature to browse through listings of local restaurant menus and grocery store inventories. Please note that each app may list different restaurants and markets based on your delivery address, and therefore you may want to search through the different apps to see what restaurants and markets are included.
Add desired items into your shopping cart.
Prior to confirming payment for the items in your shopping cart, the food delivery apps will ask you for specific instructions on how to deliver your items. Please consider writing a note such as "leave on doorstep." This will allow you to practice physical distancing with the individual delivering your items.
You can only pay for your items through a credit card, so you do not have to worry about any cash transaction. Please remember to tip the person delivering your items.
The app will notify you when your items are on route, and will provide you with an estimated delivery time. You will receive a final notification when the items are at your doorstep.
Once delivered, please discard any unnecessary bags or packaging immediately, and practice safe hygiene.
Many of these apps allow you to order for a friend or a loved one and have it delivered to their home. Consider offering to order for them, especially if they do not have a smartphone or a computer.
Just like with any new skill, your confidence in using these types of apps will only grow as you continue to use and familiarize yourself with these services.
Published 3/27/2020