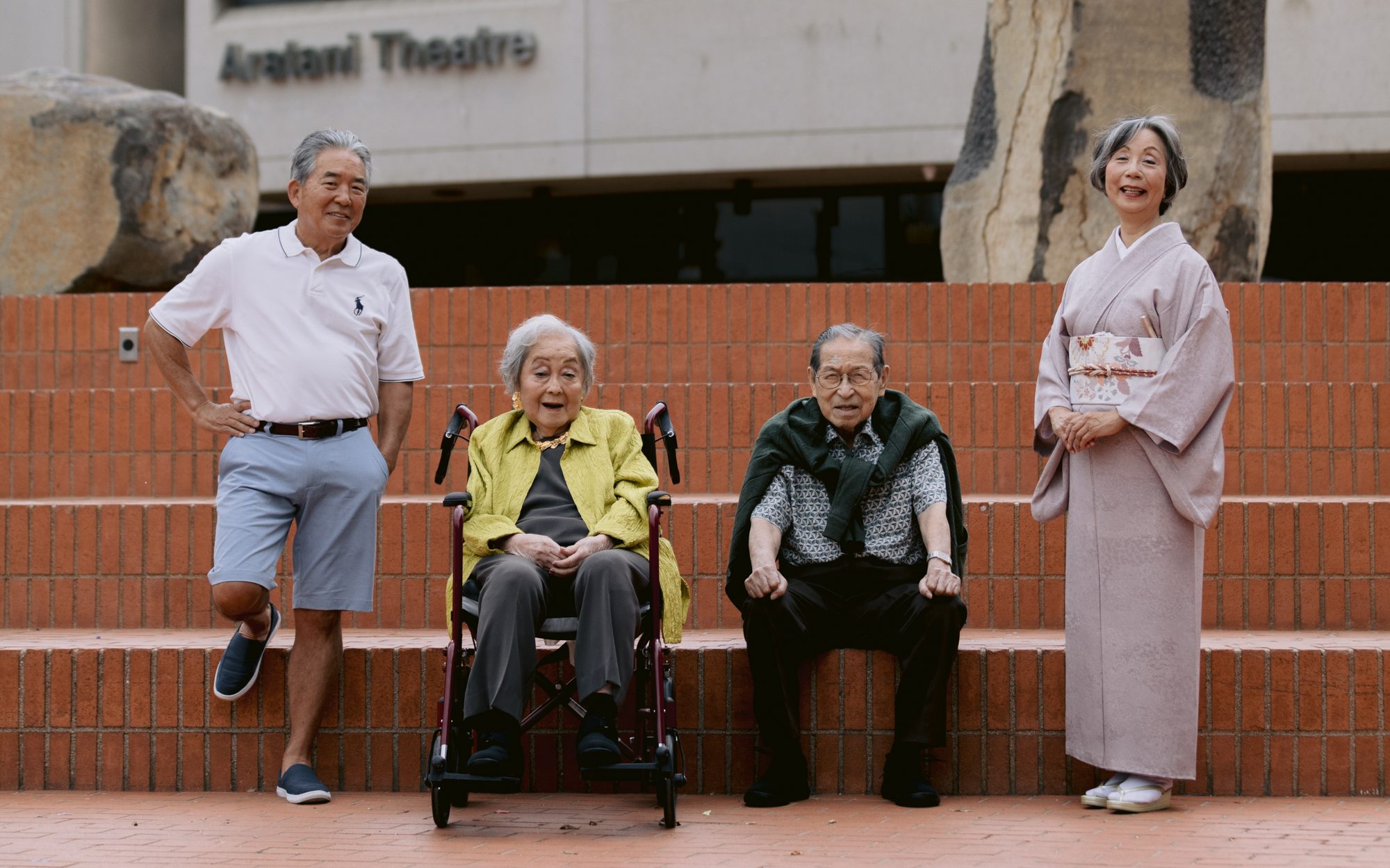 The way you dress is a tool for creativity and expression for all ages. Even as your physical features may change, having your own sense of style never stops being a great outlet of self-expression. To highlight what it means to be comfortable and confident in our clothing at any age, Keiro invited four older adult community members to have their photos professionally taken wearing one of their favorite outfits and to share what fashion means to them. Though it was the first time for many of the models to participate in a professional photoshoot, they all enjoyed posing with their outfits in front of the camera.
Meet our Models
Fumiko, 75
Fumiko was dressed in a traditional purple kimono with an elegant floral obi, one of her favorite combinations. She usually wears kimonos whenever she attends a festival or event. Fumiko chose to accessorize her outfit with a small clutch purse.
"[The pattern], it's called Edo komon," she explained. "With a very small pattern, it basically looks like a solid color in the distance — purple, which is my favorite color. The obi — the sash — has embroidery, and I think it is very exotic."
As the Vice President of the Nadeshiko Kimono Club, Fumiko feels that what she wears can be used to honor her Japanese roots. "I think [wearing the kimono] makes me feel really good being Japanese and being able to spread the idea of culture," she said. "It makes me feel elegant and proud to be Japanese."
Fumiko also emphasized that comfort is important when picking an outfit to wear. "When you feel very comfortable, then you look very good," she said. "I also think you can spread some good vibes — whatever you want to call it — or aura around you."
Lance, 68
Lance decided to show off his go-to outfit for when he goes golfing with his friends, a hobby which he regularly enjoys. "Today I'm wearing a polo-collared shirt as well as some dressier shorts. So basically, golf attire," he said. "It's actually a reflection of what I dress like during the week."
For Lance, dressing up in nice clothes is about dressing for the occasion. "I think it's more so not wanting to look like a slob when I'm out in public," he said. "It's nice to get out, dress up and enjoy friends as well as the environment."
Lance agreed that comfort in your outfit choices is key to creating your own style. "You need to feel comfortable in what you wear, not what other people want to see you wear if it's not very comfortable for you," he said. "You need to be comfortable as we grow older — enjoy your life."
Tim, 100
Tim, who recently celebrated his 100th birthday, was dressed in coordinating colors with his wife who also had her photos taken. Tim chose to wear a patterned button-down shirt paired with a green cardigan.
"I will get dressed up quite often," he said. "It really feels excellent and very good [to wear a nice outfit]."
Tim thinks it is important for people to have their unique sense of style. His own signature style includes a Tommy Bahama shirt and a solid-colored cardigan.
He wrapped up the interview with a comment showing a glimpse of his confidence. "Why do I feel comfortable in my own clothes?" he asked, "It looks a lot better than someone else's clothes!"
Marion, 95
Marion chose to wear a chic solid color pantsuit with a bright green jacket to add a pop of color to her outfit. She accessorized with a matching set of stunning gold earrings and a necklace. Fashion has always been an important part of Marion's life. "I like fashion and always did, even when I couldn't afford it," she said.
Marion's own approach to style is to dress more modestly and then dress up the outfit by accessorizing with jewelry. She has always loved her jewelry, and she even used to make her own necklaces and bracelets.
Although she said she does not have many occasions to get dressed up now, when she does, she thinks about the colors of the clothing pieces and how they fit on her body.
"When I get dressed up, I'm rather conservative; I wear a lot of black," she said. "But I like colors. My favorite color is purple."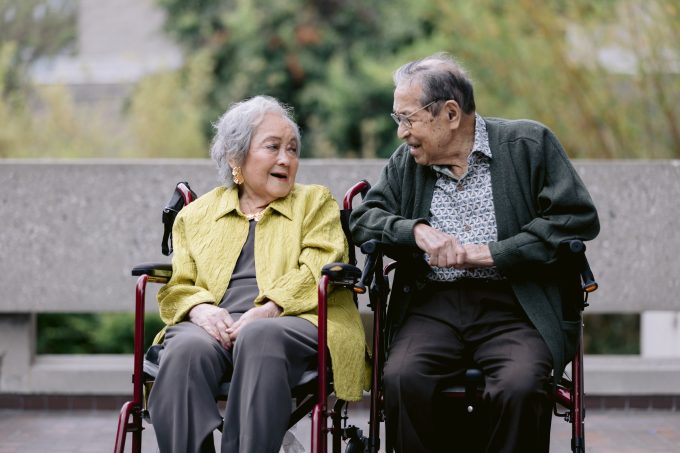 Style is something that is unique to every individual and can be used to bring out one's own personality. While the pandemic may have limited the occasions where we get dressed up, we can now find more ways to experiment with clothing that make us feel good. Choosing an outfit that makes us feel comfortable and confident is one of the many ways to improve mood and self-esteem every day.
---
Check out the Behind the Scenes video of our photoshoot!