Keiro and Japanese American Cultural & Community Center (JACCC) proudly presented their fourth annual Keiro no Hi Festival, virtually, on Saturday, September 18, 2021. This event brought Our Community together through an exciting online video premiere, the fine arts showcase, bento pick up at community centers, and special gift packages. Here are a few voices from community members about the event!
Art Ishii
Program Presenter, Matsubayashi-Ryu Karate-Do of Little Tokyo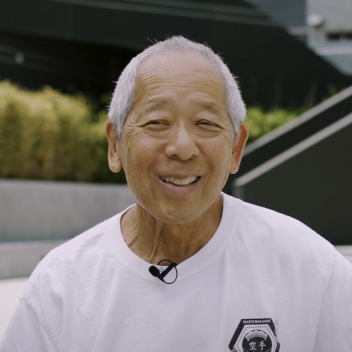 I gladly volunteered to participate in the Keiro no Hi Festival. I had just completed two self defense and awareness clinics aimed at our senior Nikkei Community and the timing was right for addressing the presence of seniors and their safety in our community. The questions were timely and reasonable and I hope my responses were helpful.

Partnerships and collaboration within our community are necessary to complement the skill sets and services that each group brings to the table. While one group specializes in certain areas of service, they may need to cooperate with others to fully serve the needs of our senior community.

Although I'm most comfortable in the background and in keeping a low profile, I am perfectly okay with appearing on the video premiere for such a worthy cause. As a senior myself, I'm hoping that my presence adds credibility to the message of wellbeing, exercise, awareness, martial arts, and cultural appreciation in our unique Nikkei community.
Chisato Kanagi
Keiro no Hi Festival Participant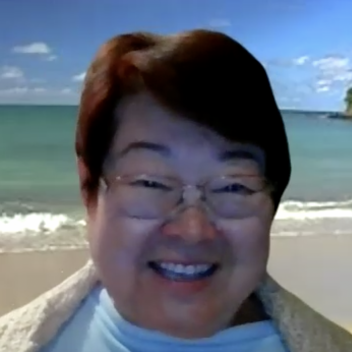 I attended Keiro no Hi Festival for the first time last year and enjoyed it. I decided to participate this year because I wanted to see the fruits of Keiro's labor in which a lot of time and effort had gone into the production to honor older adults.

The bento pickup experience was easy and gave me an opportunity to see friends in person instead of virtually! All the tasty morsels in the lunch made for a delicious and perfect bento. We will definitely order from that local restaurant in the future. The handy gift bag was filled with useful and thoughtful items and will be a reminder of Keiro throughout the year!

The festival was easy and enjoyable to watch from the comfort our home. I loved the beginning with the children accompanied by the ukulele trio and ending with Asian Persuasion. It reminded me of how music can bring joy to our lives and continue to grow with us. I especially enjoyed the different ikebana styles and hope to take a class when the pandemic is over.

What I enjoyed the most was that the whole program was memorable and uplifting, and it emphasized our shared culture and connection to each other and the community no matter our age!
Jolyn Brookes
Board of Directors, Venice Japanese Community Center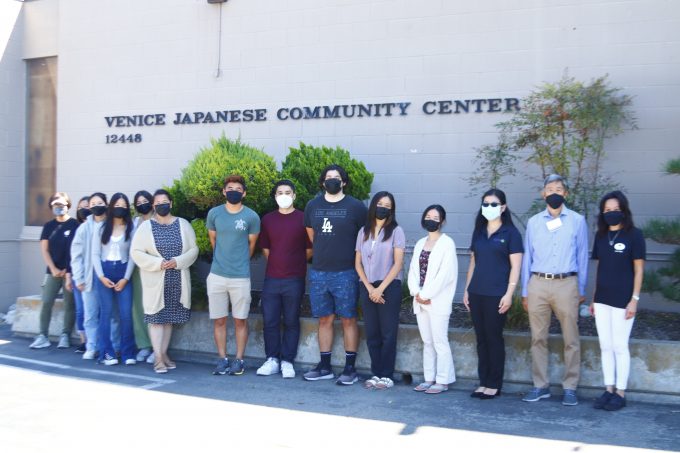 The Keiro no Hi Festival was a wonderful way for the community to unite even though we can't be together physically. All the different organizations from the west side Japanese American community were a part of this. Whether it was the VJCC, Venice Hongwanji Buddhist Temple, or UCLA's Nikkei Student Union, it was a way for everybody to come together as part of Keiro no Hi to serve the older adults, and work toward the common goal of creating something special.

It has been wonderful partnering with Keiro. We work with them through our senior programs, and they are so appreciated by everyone in our community. I could not be more impressed by the organization and overall amazing attitude, spirit, and sense of teamwork that they brought.

It is important for organizations like Keiro to partner with those of us at organizations like VJCC because we have to support each other in the community. In times like this where we really have to help our neighbors, there is no greater example than something like this. We're able to show that we can reach so many people and that there are so many people that want to be involved. I think we make a much more powerful, stronger group when we work together.

Seeing the look on the seniors' faces as they picked up their gift bags and bento, they were really excited and genuinely touched to be a part of this. It was really rewarding to see first-hand how they felt about this. The VJCC would love to continue working together with Keiro on things they are already doing with them and so much more. It has been a really great experience from top to bottom and we really can't wait to do it again.
Margaret Zumwinkle
Arts Showcase Participant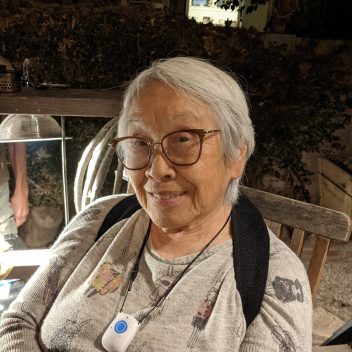 I've been painting for over 30 years: my mother was an amazing painter. During this pandemic period, I've been experimenting with collage materials and pens and paint, working during a variety of hours, sometimes all night, early morning, sometimes during the day. I felt honored to be included in the Arts Showcase and have my work displayed for the community to see.

I also very much enjoyed the Keiro no Hi Festival bento and gift bag, and I still had lunch leftovers! To be allowed to share our work is a good comfortable feeling of community, and we enjoyed watching the presentations too!
Patricia M. Wyatt
President & CEO, JACCC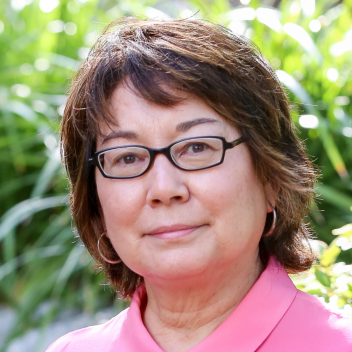 It's with great excitement that JACCC joined Keiro for the 4th annual Keiro no Hi Festival! Our celebrations have been adjusted to bring you the safest festivities possible.

Despite these changes, we can still celebrate all the older adults in our community, in keeping with those time-honored traditions that steady us throughout seasons.

JACCC, like Keiro, has had many years of service in Little Tokyo. We know that the vitality and wisdom of older adults is such a special part of what makes culture and community come alive at JACCC. I want to thank Keiro for partnering with us to bring a special program.With gratitude and hope, we look forward to the next time you can join us on our plaza!
Roy Onishi
Keiro no Hi Festival Participant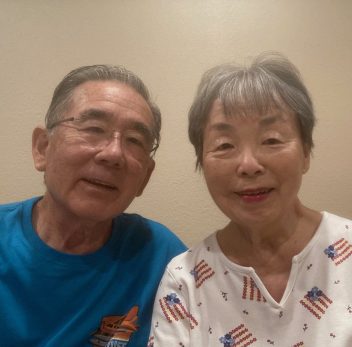 We were first made aware of Keiro a couple of years ago when Kent Marume approached our ukulele group at Orange County Buddhist Church and asked if we would perform the first Keiro No Hi Festival back in 2019. We did and enjoyed performing very much. We got on the Keiro website and learned of the various activities that Keiro was offering during the pandemic shutdown.

The bento pickup went very smoothly and was very easy with clear directions, and the food was delicious. The gifts from the gift bag were unexpected, especially the vegetable seeds. While it was nice to be able to watch the Keiro No Hi program at home, I must admit it just wasn't the same as being at the festival in person.

The most enjoyable part of the program was seeing the various artistic displays that the seniors created. Thank you for providing us seniors with all the activities you do.
Click here to read more about the 2021 Keiro no Hi Festival, view the Arts Showcase, and watch the Keiro no Hi Festival video program.