PART 1: Never Too Early To Call
Iyashi Care has served over 200 patients since the beginning of the program, delivering culturally-sensitive palliative care to Our Community's older adults. This partnership program between Keiro and Providence Health & Services provides the patient and their family with an additional team of doctors, nurses, and social workers that helps them navigate through their illness within a complex health care system.
Two and a half years into the program, we interviewed three Iyashi Care team members – Dr. Yuichi Edwin Yanami, physician, Kanako Fukuyama, social worker, and Joshua Northcutt, nurse – to share their journey. In this five-part series, we dive deeper into how this program can benefit Our Community.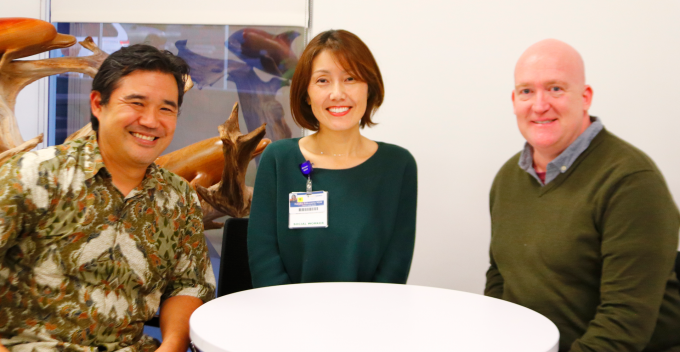 Thank you for your time today. We hope that your perspective as members of the Iyashi Care team will help community members learn more about our program. So to begin, how would you describe what palliative care is?
Joshua Northcutt: It is care for anyone with any serious or life-threatening illness, and the goal is to improve quality of life and alleviate any suffering and symptoms. The Iyashi Care interdisciplinary team works together to come up with a plan to help with any emotional, physical, psychosocial and spiritual needs. And that team consists of a doctor, social worker, registered nurse (RN), and chaplain if needed.
Kanako Fukuyama: I think when I describe palliative care, I would often say that it helps you reduce the pain, whether it's physical or emotional. That's the basic, blanket definition of palliative care. That may mean to help manage the symptoms or help you adjust the medication so that you don't go to the restroom so often; it is any way to reduce the pain and suffering that you have right now because of your health condition.
Thank you. The program enrollment process starts with a call to Keiro. From your perspective, what have been the most common triggers for people to call Iyashi Care?
Joshua: I notice that newly diagnosed cancer patients, and other illnesses such as Parkinson's disease, dementia, etc., are common, especially when the patient requires some sort of pain management. Another trigger includes when an older adult experiences a fall and goes to an emergency room.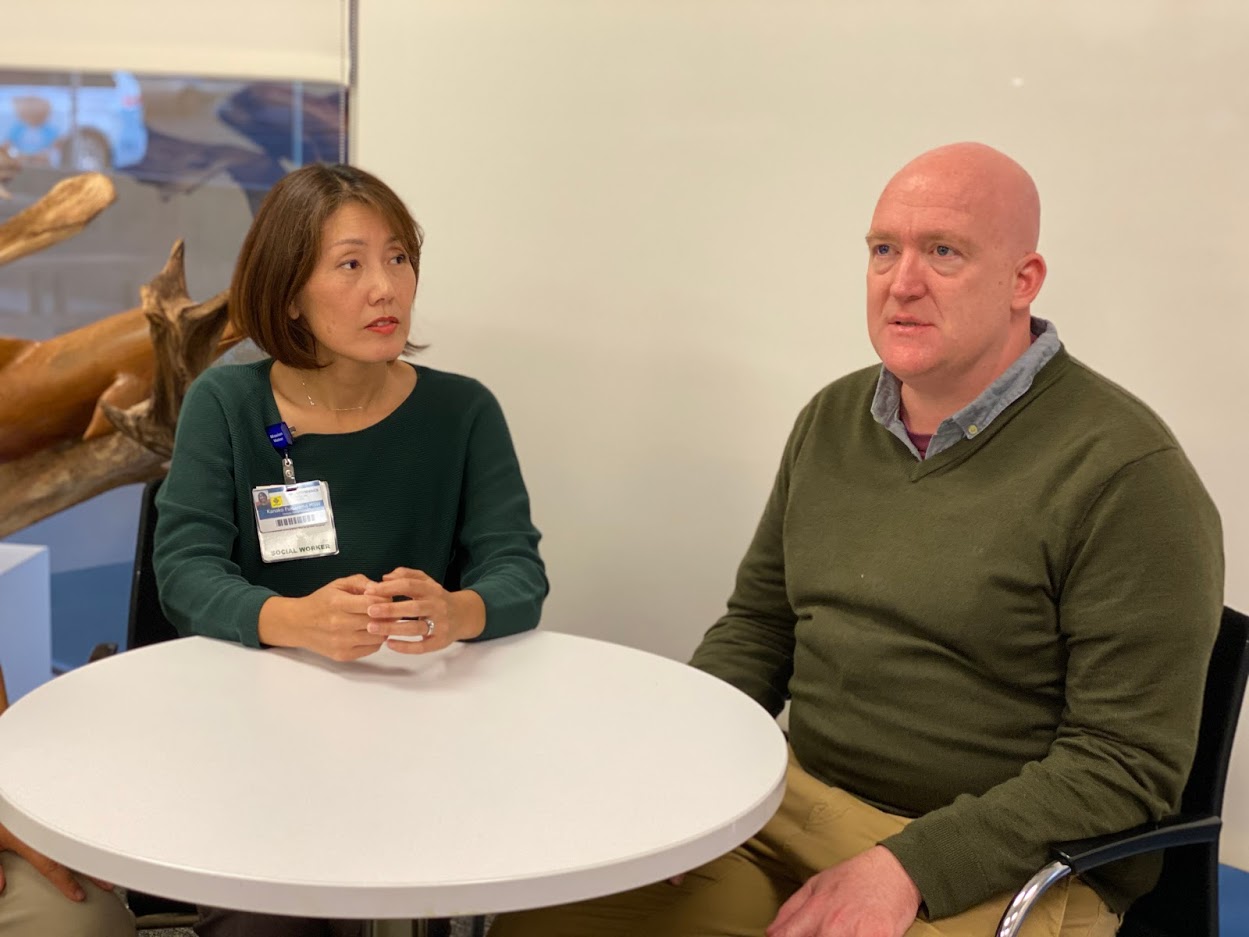 Is having a fall enough of a diagnosis to warrant Iyashi Care?
All: Yes, of course.
Kanako: A lot of times, the callers are family members who are thinking about their aging parents and want to get some ideas on how to prepare for the future. They hear [about] Iyashi Care through Keiro's events and classes. And often times, they already provide caregiving in some way.
So that's one common trigger. Another would be when their loved one is getting discharged from the hospital and [they] are looking for culturally-sensitive care and support.
Dr. Yanami: I think a lot of times hospitalization is a trigger. Or going to a nursing home or coming back home, and those are times when things can get overwhelming. Basically, moving is a trigger, which may bring a lot of stress. And they want to know if they're doing the right thing or not.
Palliative care is said to be effective from the day of diagnosis. For the Iyashi Care program, have people called with "good timing" or possibly "too late" to receive full benefit from the program?
Dr. Yanami: I think no one was really "too late." I mean we had a few patients who clearly said, "Oh I needed this two years ago. Back then it was really hard, I was in a lot of pain when I really needed the help." Even so, I think the patients weren't too late.
Kanako: I agree, I don't think anyone was too late. Through Iyashi Care, we can help patients at any stage, so that is one of the reasons that I would say anyone calling is never "too late."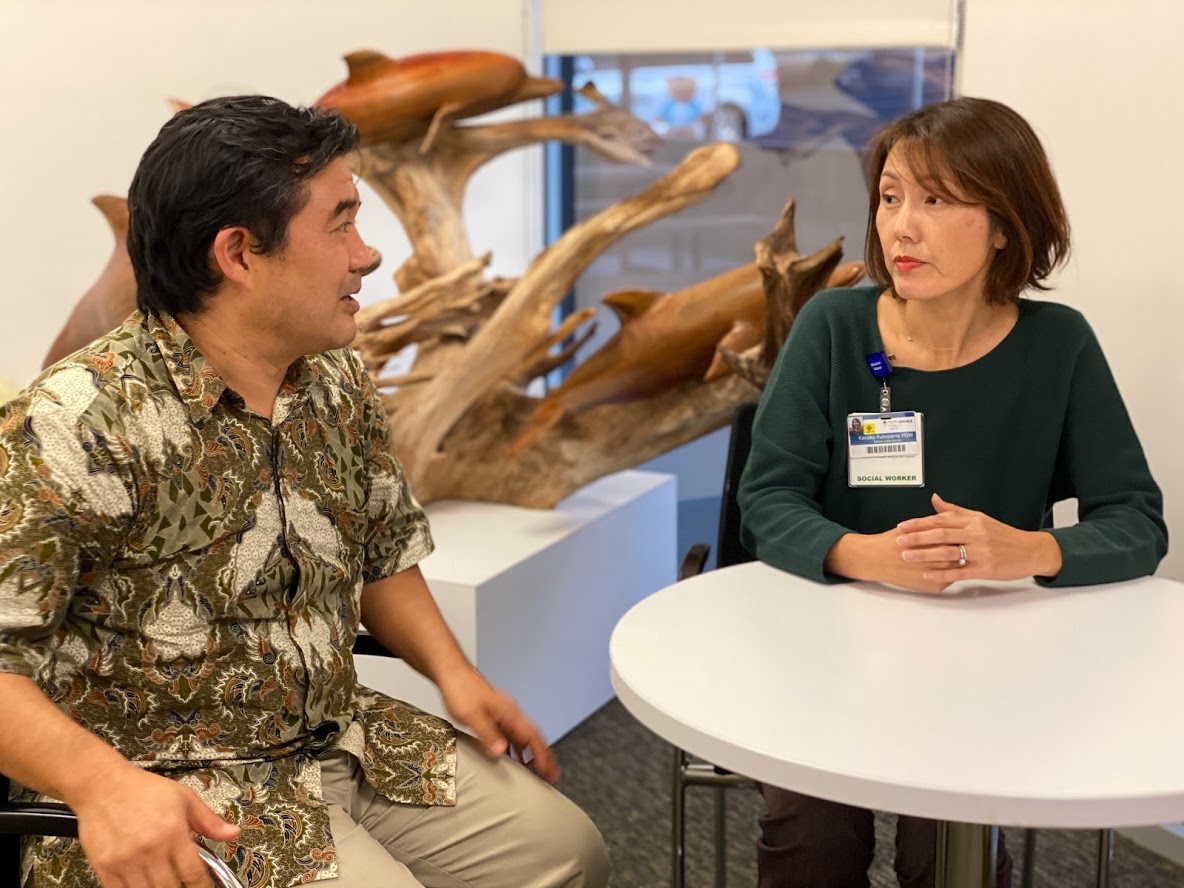 Joshua: Yes, palliative care is beneficial from the day of diagnosis.
Kanako: But there have been cases where we enrolled a patient only one or two days before transitioning them to hospice. Even then, they still do benefit from our support to transition into hospice. Otherwise, they may not know what hospice is, or that the option is available.
When is a good time to contact the Iyashi Care team? Is there such thing as someone calling too early?
Joshua: I say the earlier the better. If you can, plan ahead.
Dr. Yanami: We've had cases where we initially just talked to the patient once or twice, and that was enough help for them. I wonder if there are patients that, Kanako, you have "helped" because you told them, "You're fine– you don't need Iyashi Care's help yet."
Kanako: Not many but I've had a handful in my two years of being a part of this team. I've had cases where a patient just wanted to speak to a Japanese-speaking doctor. We don't replace your primary care doctor, and this patient was very healthy so I believe we didn't enroll her as an Iyashi Care patient at that moment.
Ideally, we would like to enroll anyone and provide them with some form of support but right now we require a referral from a physician, which may become a barrier towards enrollment for some.
Joshua: I say don't worry about when you should call though. If you need to call the team, we can clarify your situation. We have had a few situations where we got calls from patients who weren't ready, but they ended up calling back again six months later and were enrolled into the Iyashi Care program [then].
Dr. Yanami: I think what's good about calling early, is that even if it's too early, when something comes up and they have to enroll, they have less of a hurdle to go through the enrollment process.
Sometimes patients also may be too occupied. For palliative care, we don't want to create additional things for the family to do. If they're going to the doctors every week, we sometimes intentionally say you can talk to us when you have more time. Sometimes a phone call is enough and we put their enrollment on hold until later for them to begin receiving our services.
To be continued to part 2.
As the Iyashi Care team mentions, there is never a bad time to call. If you feel that you or your loved one will benefit from Iyashi Care, call us at 213.873.5791 or talk to your primary care physician about palliative care to assess your situation. Accessing Iyashi Care can help provide culturally relevant resources and palliative care services for you and your loved ones.