A Mini Craft Show and Tell
On a Saturday morning in October, members of Continuing Education for Nikkei Widowed (CENW) gathered at the Gardena-Torrance Baptist Church for a special edition of their monthly gathering: a mini craft show hosted by their members. Each member had their own table, exhibiting their crafts and hobbies, including quilts, stained glass, handmade cards, hand-crafted jewelry, and ukuleles. They also spoke about their crafts while the group enjoyed refreshments. Many were surprised at the variety of special skills and creative talents on display, pulling out their smartphones to take pictures.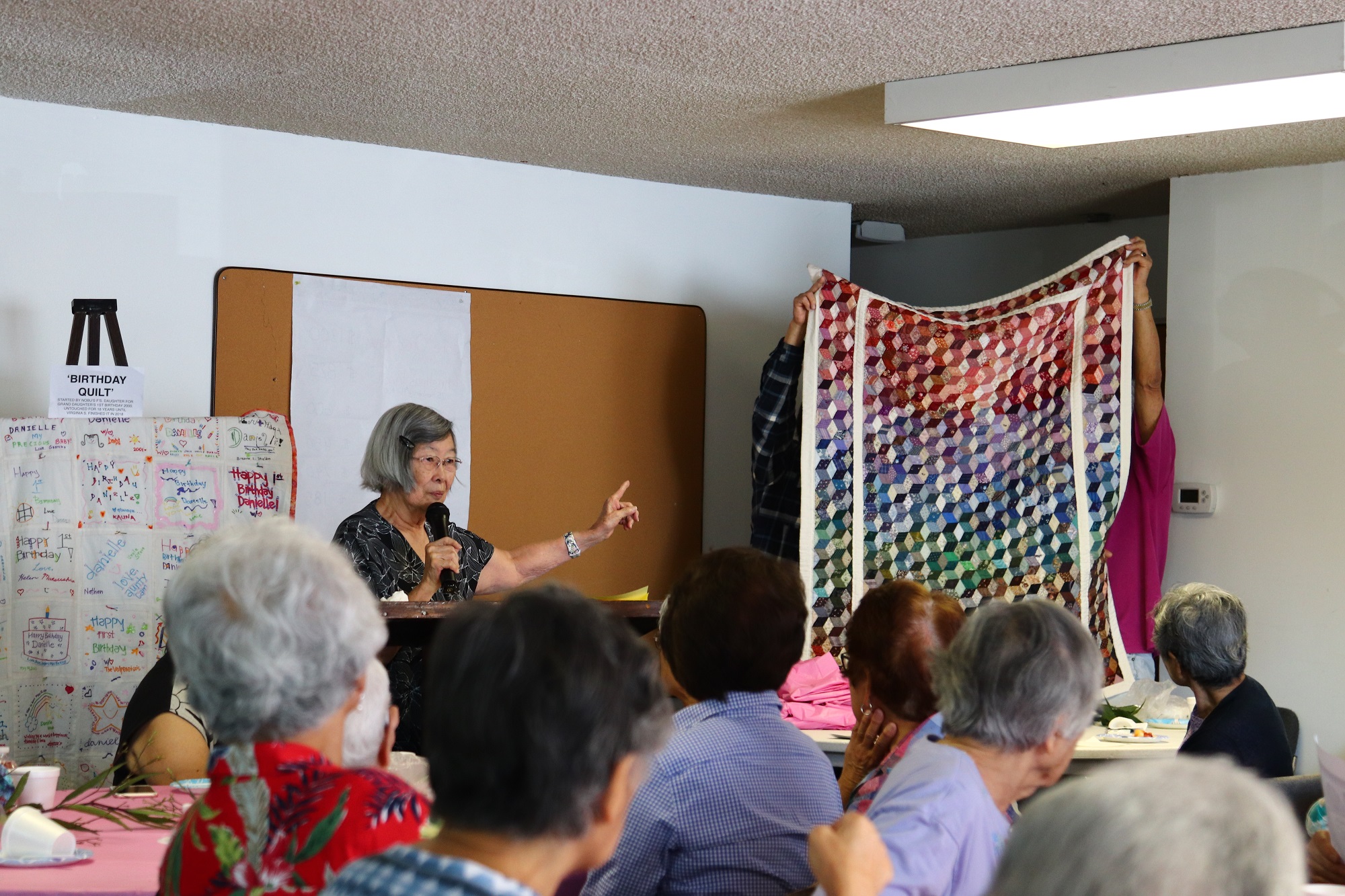 "I was thrilled to see so many happy faces. It was quite a success to see members learning more about each other" says Sue Kawasaki, President of CENW. "I know it's an older crowd, but it's great to see the cell phones come out to take photos. You know it's something special when that happens."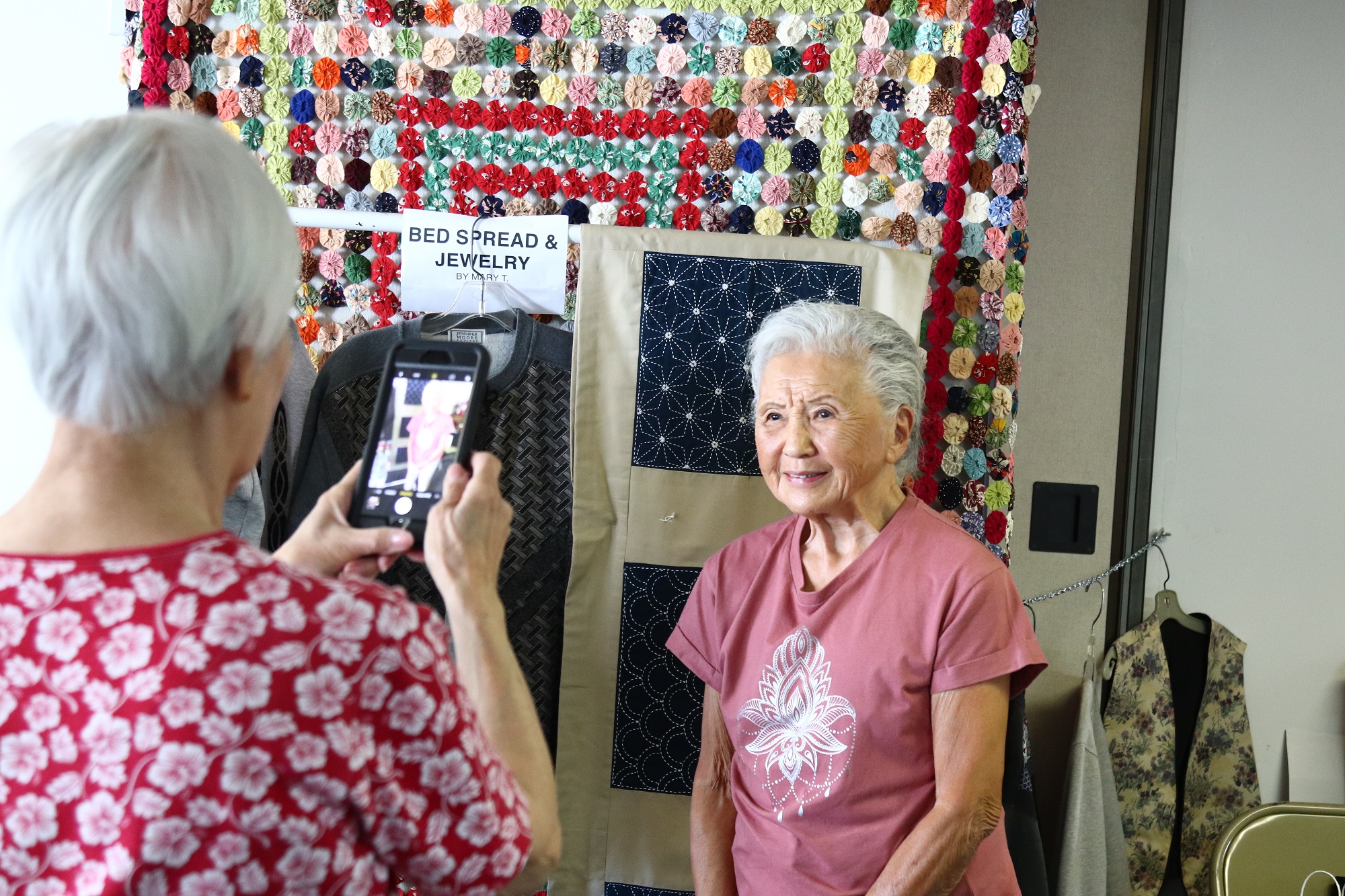 Sue Kawasaki, CENW President
Sue's father and step-mother founded CENW more than 30 years ago. It began as casual gatherings in living rooms and cafés, amongst friends brought together by the loss of a spouse. Her father and step-mother met during a meeting and eventually decided to create a formal organization. Her parents welcomed widowed members from the Japanese American community into their home. They wanted others to find support and knowledge in overcoming the hardship of widowhood, just as they had.
"They gave everything they could to this organization and I know how much it meant to them," Sue says. "My step-mom and father felt so strongly about supporting others who were grieving. There was a need."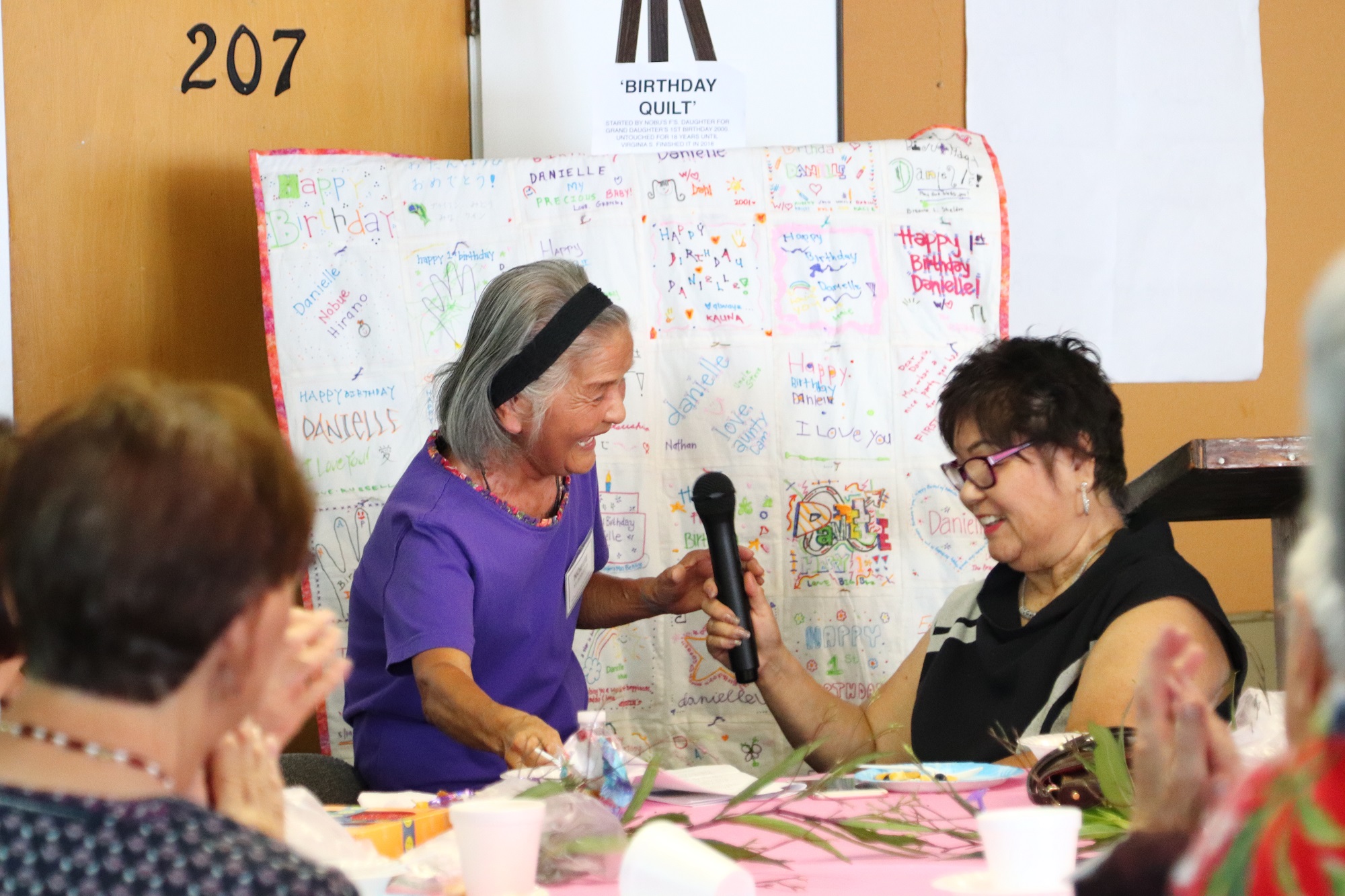 Today, Sue supports CENW as its President, newsletter publisher, and organizer – among many other roles. At monthly meetings, Sue and other CENW members host a variety of discussions, presentations and activities. Tai chi helps the participants stay flexible and mobile, while the book club encourages thoughtful discussions and engagement.
Finding Ways to Provide Programming
Outside of the social events and activities, Sue notes that education is also important. In the past, CENW had trouble finding and paying for speakers on a number of topics, such as health and financial wellness. But with Keiro's help, she says that's no longer the case.
"It was costing us quite a bit, but through Keiro's programs we were able to get a host of speakers. It's helped our budget and membership stay informed," says Sue. "We really appreciate Keiro's programming and what they do for us. We're a small mom-and-pop organization but their impact is so huge. I can't say enough about their mission and their goals."
And with the additional funding from the Keiro Grants Program, Sue says she has been able to keep the newsletter running. For some members who have trouble finding transportation or have limited mobility, the newsletter helps them stay connected to the group and keeps them informed about presentations and information given at meetings. One member in San Diego still reads the newsletter to stay in touch with the group. "She moved in with her daughter, but we know keeping that connection with her is so important," Sue explains. "Isolation and loneliness are real issues that the group addresses."
Feeling Connected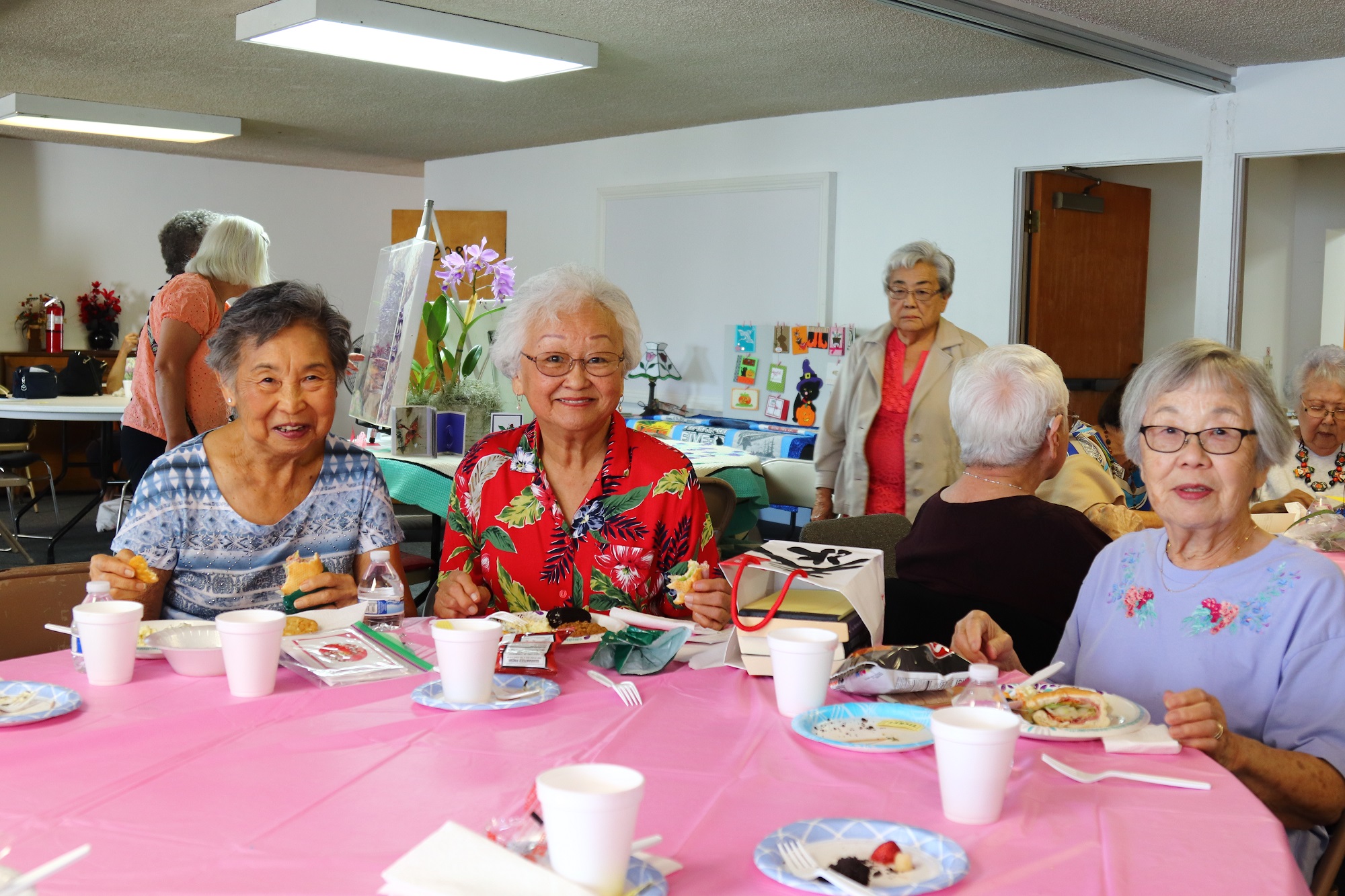 Whether it's hosting coffee klatches at cafés or sending newsletters, Sue says the group supports each other, even outside of their meetings. "Our members are older or live alone and they want to feel connected. Even if that first contact is trying to heal from the trauma of being a widow," says Sue, adding that she has learned more about aging in her time as president of CENW. "It's interesting that our members may not be so vocal about their needs, but they come to meetings and events all the time – they're present. And I think that it's important to give them a sense of belonging and purpose, even if it's in this small little group."
And as new members continue to join, Sue is hopeful that CENW will continue to give space for new and old friendships.