The Ohashi Family and Iyashi Care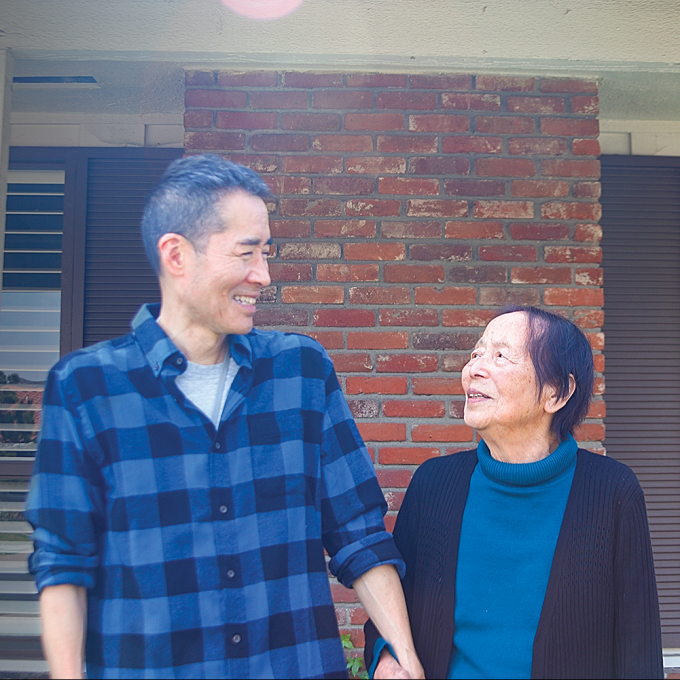 In his ninth year of caregiving for his mother Terry, Dale has built up a network of resources for both of them as he navigates the challenges of caring for an aging loved one. "My responsibilities have significantly increased over the years." Dale said. "People supporting me has made caregiving manageable." Dale shared how he has benefited from Iyashi Care, an innovative program that provides palliative care to older adults in the Japanese American and Japanese-speaking community.
Dale's mother was diagnosed with age-related brain shrinkage, which causes a number of difficulties including decreased memory and cognitive capacity. She also has a number of conditions affecting her shoulder and neck. After attending a few of Keiro's caregiving seminars at his church and Caregiver Conference over Zoom, Dale heard about Iyashi Care and decided to look into it to help him support his mother's conditions. "I had a lot of different questions on how to keep her health and physical fitness maintained, as well as her mental health," Dale explained. "That prompted me to reach out to Iyashi Care."
Receiving Guidance from Home
The Iyashi Care's team of social workers, nurses, and doctors regularly checks in with Dale over the phone and through Zoom, which he says has relieved the stress of having to take his mom to additional in-person appointments. "In order for me to speak with a doctor, I would usually have to bring her in, but now I can call up Dr. Yanami and say 'Hey, this is happening to my mom, what should I do?'"
Dr. Yanami has also advised Dale on managing his mother's medications. "My mom was prescribed a blood thinner by her cardiologist; however, he never inquired as to whether my mother had any falls and I don't recall if the opportunity ever came up to tell him," Dale explained. "Since Dr. Yanami was aware of my mother's history of frequent falls, he advised me not to give the blood thinner due to a potential internal bleeding risk. The Iyashi Care team has been a tremendous help in giving me such advice."
Bridging the Language Gap
Since Dale only speaks conversational Japanese, his knowledge of medical Japanese terms is limited and he has difficulty translating health topics for his mother. Comprised of Japanese-bilingual speakers, the Iyashi Care team has been able to converse directly to both Terry and Dale in Japanese and English to provide high-quality care. "Having someone who speaks standard Japanese and is sensitive to the culture and other things, it's been a godsend. That's the best way I can describe it," Dale said.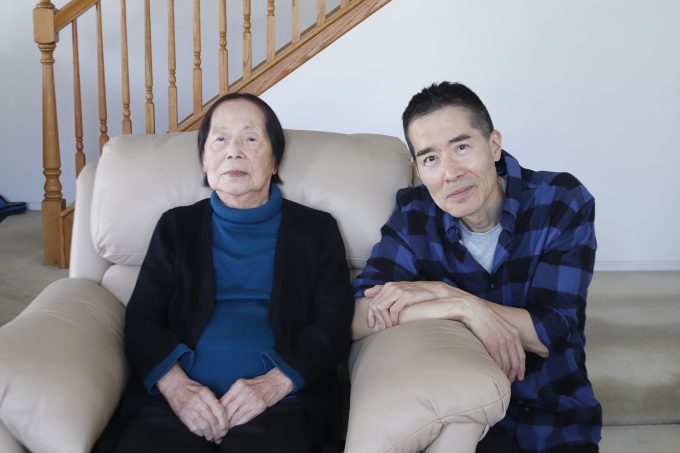 He further explained, "My mom's memory has gotten to the point where she can't remember certain people well, but she's just grateful for the care from all the people who have helped her. And I wouldn't be here today if I didn't have all this support — so I'm grateful to everybody; thank you very much."
Spreading the Word
Having experienced the benefits of Iyashi Care, Dale has recommended the program to other caregivers in his support circles. He would explain, "They have an excellent team who provide invaluable support and guidance to help empower you to care for your loved one, particularly if they are aging and/or have other health issues. The worst thing that could happen is it's not a fit." Dale's advice for other caregivers is to seek assistance in order to have the best quality of life for both their loved ones and themselves. "We're human, we're not robots," he emphasized. "It's important to recognize what you're capable of doing and what you are not and then reach out for assistance when needed."
Due to Japanese cultural influences, there can be enryo, or being hesitant about reaching out for caregiving help as they don't want to inconvenience others or may feel it's shikataga nai that they alone are responsible for their loved one's care. Dale shared, "Bearing the weight of caregiving on your own can easily become an overwhelming burden leading to resentment, guilt, depression, or poor health. I speak from having experienced some of these feelings myself. The ultimate goal is to make not only the care recipient's life as pain-free and pleasant as possible, but also the caregiver's. I hope that what I've said can be of benefit to somebody."
---
If you are interested in learning more about Iyashi Care, contact us at 213.873.5791 or [email protected]. Visit keiro.org/iyashi-care for more information.